32-year-old housewife Marissa Rocha and her husband Christian have stopped worrying about getting kicked out of their home after they won a brand new house and lot from Lessandra in the jackpot round of "It's Showtime's" Piling Lucky segment last Monday (February 17).
"Winning a new house is a big help to us, we do not need to rent anymore. We only have to pay for electricity and water from now on. It brings us great comfort," said Marissa.
Marissa and her husband Christian, 35, have been sharing a small room with their one-year-old child in Sta. Ana, Manila. This room is part of a house they live in with Christian's relatives—his grandmother, his aunt, and his siblings. Every month, the siblings chip in for the rent and utilities.
Christian's family has been renting the property for 24 years, until last year, when they were notified that the owner put it up for sale and that they needed to find a new home.
"The owner has been telling us that we should have moved out last year. That is why he [my husband] has been looking for a place, so we can move out when we are forced to," shared Marissa.
"I have been looking up houses in Cavite on Facebook. 'Ma, do you want this? It's only P2,000 monthly.' "No, that is too expensive.' Little did we know that a house is coming our way," said Christian.
Living in a place that they can call their own is a dream come true for the couple. In fact, when "It's Showtime" announced that a brand new house and lot was going to be the jackpot prize in its "Piling Lucky" segment, the couple was optimistic, and prayed for divine intervention when they went to church last Sunday.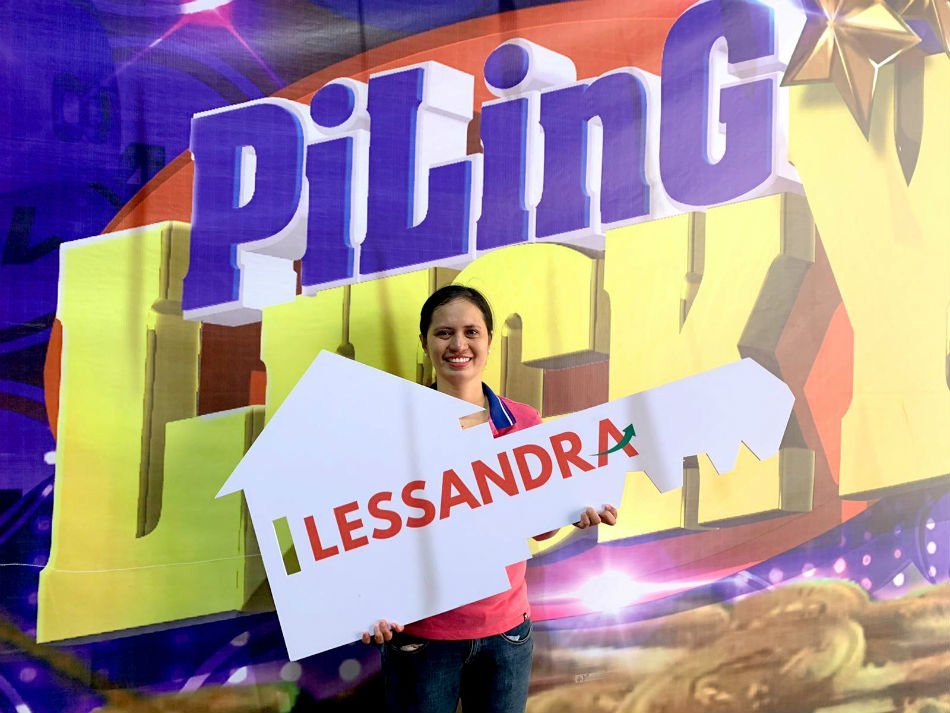 Because of "Piling Lucky" and a brand new house and lot from Lessandra, Marissa and Christian can look forward to building a future with their family in Tanza, Cavite. They can now devote their resources in paying off their loan for a car that Christian is using for his job.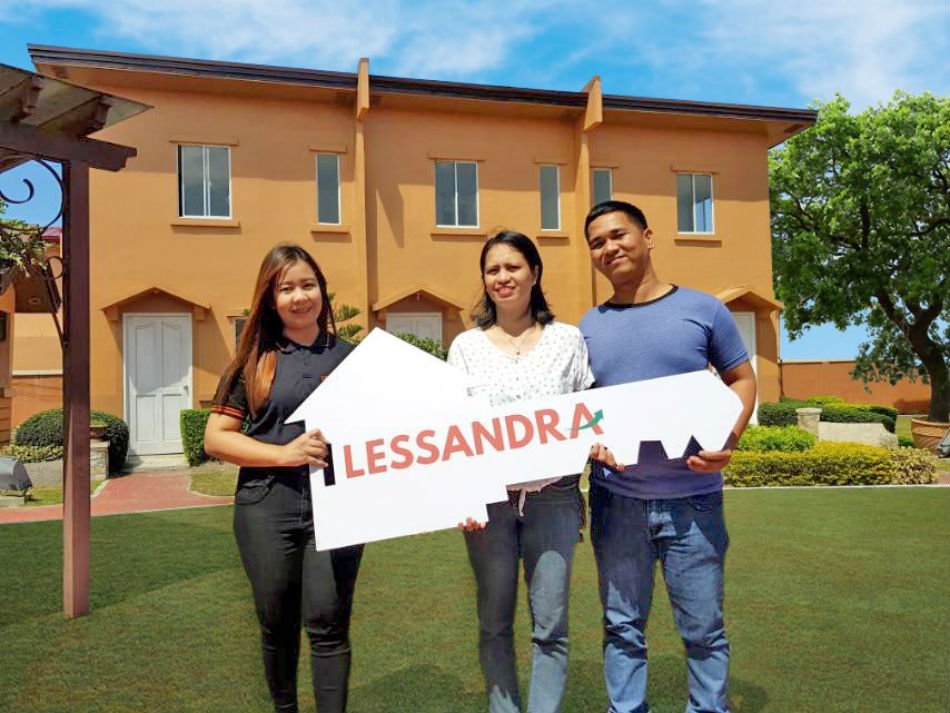 The family was blessed with a brand new two-storey townhouse "Arielle," with a 36-square meter floor area and 42-square meter lot area, which features two bedrooms, a living area, dining and kitchen, toilet, and bathroom. Bringing the utmost convenience and accessibility to everything that they need, Lessandra guarantees a wise home investment for the family, affording its homeowners a wide selection of brilliantly crafted houses and a complete set of amenities like a clubhouse, swimming pool, basketball court, and playground. They can now enjoy a home that is strategically located in close proximity to business and commercial hubs, schools, hospitals, churches, and major transportation terminals.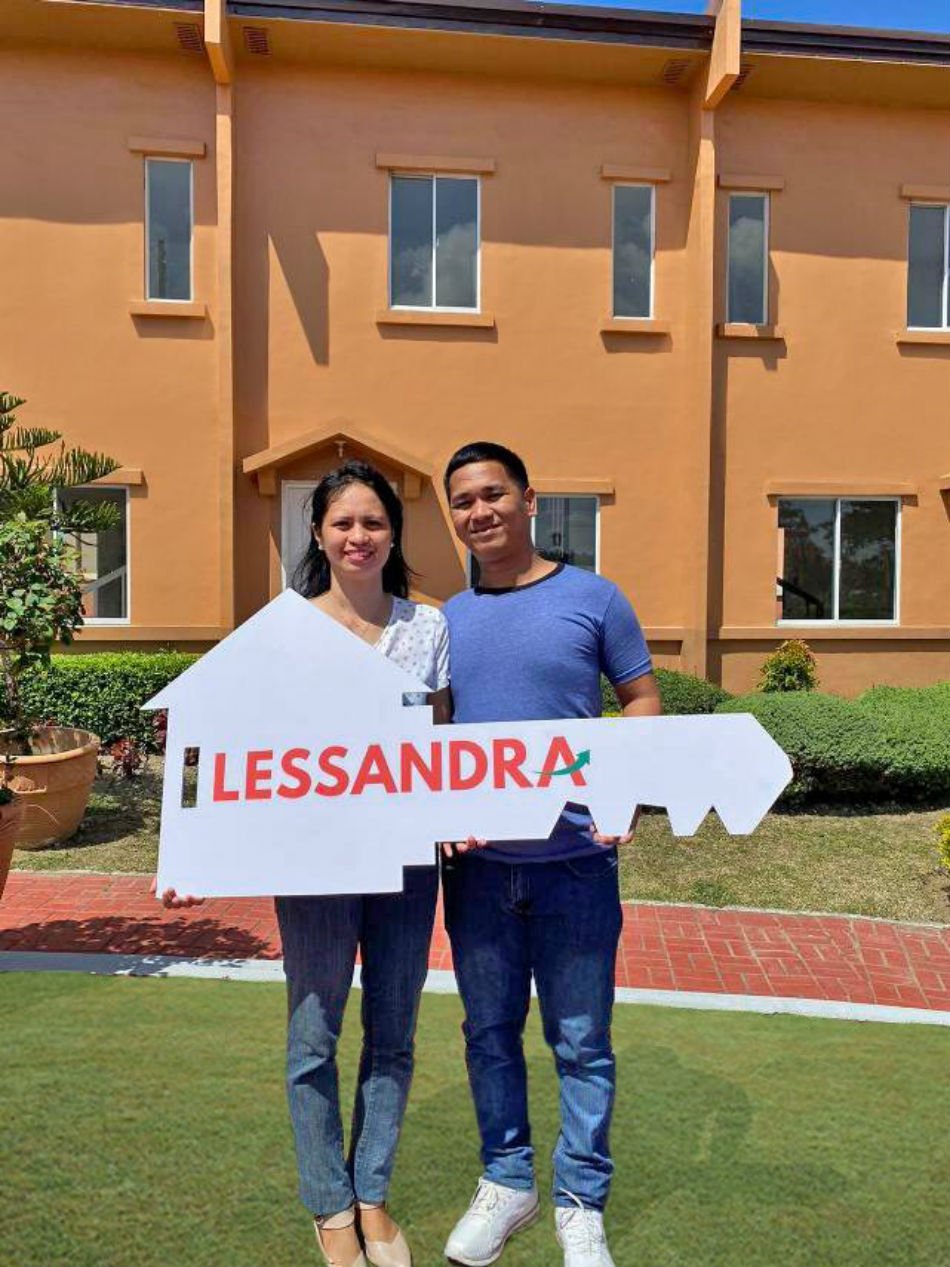 Lessandra, provider of one of the affordable, quality dream homes that help elevate Filipino's lives, is a rising star in the housing industry with real estate properties that offers convenience and exclusivity all over the country. With its vibrant community that aims to create harmony for the career and personal lives of active families, it is ideal for young professionals and starting couples.
Marissa is the latest big winner of "Piling Lucky," which also named its first millionaire on February 14 when a contestant, Ryan, won the P1.1 million jackpot prize.

Watch "It's Showtime," airing from Mondays to Saturdays on ABS-CBN and ABS-CBN HD (Sky Cable Ch 167). For updates, follow @abscbnpr on Instagram, Twitter, and Facebook or visit www.abscbnpr.com. To watch the program's episode online, just download the iWant app (iOs and Android) or register via www.iwant.ph.
Source: news.abs-cbn.com/advertorial/life/02/22/20/family-forced-out-of-home-wins-brand-new-house-and-lot