Being exposed to the reality of the situation inside your own house, the need to refresh your own space might suddenly appear within the 24 hours of staying inside your home. With everything that's going on beyond the safety of your own house, a positive outlook is needed, especially now as we enter the New Normal.
Different conditions are being experienced by most Filipinos today. Some might be working from home, and others are still going to their offices geared up with every possible protection against the virus. We need to have a bright perspective more so now than ever. As the country and the whole world face a crisis, there is a great need to fight harder, and to fight together. Sharing positivity, in every way possible, will always strengthen the bonds of each person to another, making unity and teamwork indestructible!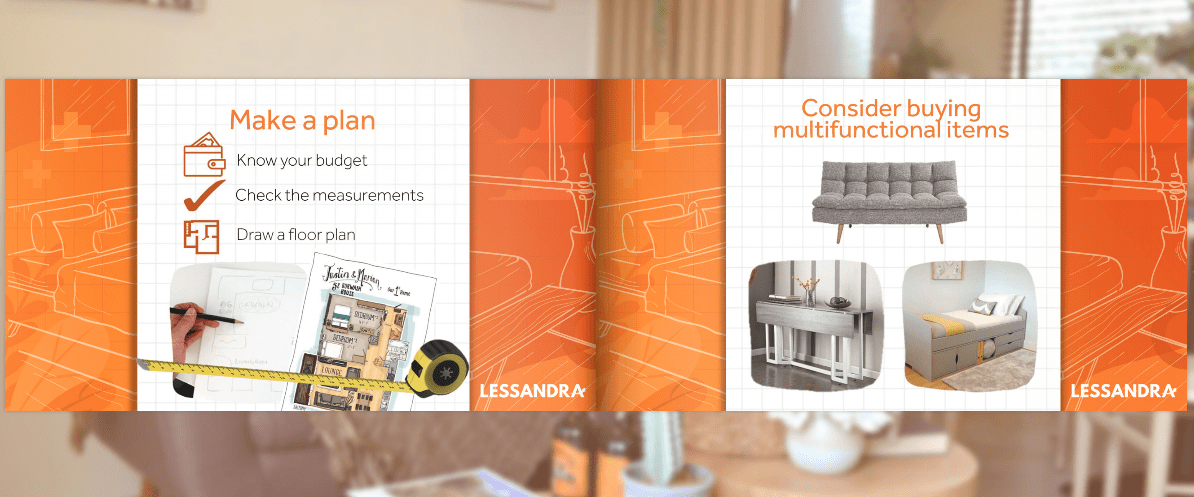 That's why Lessandra further extended offering aliwalas homes by sharing some Interior Design tips through videos and online journals. These can be found in the LessandraOfficial Facebook Page twice a week, accompanied by links to Flipsnack which everyone can freely access. The tips and techniques shared by Lessandra are easy to follow, as they don't require turning the whole house upside down just to achieve the aliwalas home.
From showcasing the interior designs of the four model houses—Arielle, Criselle, Ezabelle, and Frielle—to providing ways in designing one's own house, everybody gets to experience at least a bit of the aliwalas life Lessandra offers to the angat homeowners in all its communities nationwide. These design videos and journals are a little help to make Filipinos' lives lighter as they spend more time inside their own space in the past, and next months.
More can now revel in the beauty of being comfortable and satisfied in their own space. Elevating Filipinos' lives has always been the goal of Lessandra, and sharing these angat design tips definitely contributes to making most Filipinos' home, and life, at least a bit fresher, and lighter!

Lessandra Interior Design Journal 1st Edition (Healthier Home for Small Spaces) from Lessandra Online
Lessandra Interior Design Journal 2nd Edition (Popular Interior Design Styles) from Lessandra Online
Lessandra Interior Design Journal 3rd Edition (Work From Home Tips) from Lessandra Online