Six years ago, over two-thirds of Filipinos were looking to rent rather than buy their properties according to a report by the global property platform Lamudi. Fast forward to 2020, a dramatic shift was seen as searches for properties for sale surged to 60.59% as compared to the 39.41% searches for properties for rent, this, according to Lamudi's 2020 Real Estate Sector Outlook with Forecast from Colliers.
As more and more Filipinos intend to buy homes rather than rent, let us weigh on the advantages and disadvantages these two options offer.

Renting Disadvantages
Let us first look into the disadvantages of home renting.
Lack of Flexibility and Personalization. As a renter, there is a diminutive possibility for you to upgrade, renovate, or personalize your own space. Such works will be for the approval of the landlord no matter how much you want to or need to upgrade the existing home offerings.
Rental Fee Increase. Instead of paying the monthly home amortizations, you would have to pay the rental fee. However, rental fees increase over time, subject to the discretion of the landlord.
Money Paid is Gone. Home renting is not an investment of any kind, which means that all money paid as fees are considered gone at the end of the whole rental term.
Limited Housing Security. Similar to rental fee increases, the rental term is subject to the landlord's or the owner's wishes. Landlords can evict the renters with a notice which typically can be from 30 to 60 days. This may be the biggest disadvantage of renting, as you are not assured of until when you can enjoy the security of a home.
Renting Advantages
Renting a house is not all disadvantages. It is a viable option if the following factors are highly taken as considerations:
Financial Capability. One of the main reasons people tend to rent rather than buy their own homes is the availability of funds. With renting, you only pay a fraction of the house's value.
Mobility. If you are looking at staying in the area for less than three years, then renting may be the better option for you as you do not have obligations to think about. Renting would make it easier for you to relocate from one place to another.
Maintenance. More often than not, home renters do not have to shoulder the maintenance cost such as fixing of pipe leaks, roof repairs, and such, as this is usually borne by the owner or landlord.
Renting can be a good choice if one is looking at only staying in the place for a short period or does not have the financial capability yet to purchase his own house.
If you are not convinced that renting is for you, then consider the buying option. Contemplate on the advantages and disadvantages of home purchasing.
Disadvantages of Home Purchasing
As with renting, home purchasing comes with disadvantages too.
Upfront Payment. Purchasing a house would entail downpayment. If you are not yet financially capable of settling the downpayment, you might want to consider postponing your purchase.
Maintenance Cost. As the owner and landlord, all the maintenance cost of your place is your responsibility.
Advantages of Owning Your Home
Owning your home presents several advantages, the following being some of it:
Freedom and Flexibility. Owning your home means you can personalize your space the way you want to, or renovate it should there be a need to. All of which within your personal choice.
Scheduled Monthly Payment. The payment schedule is decided and fixed in advance for the rest of the payment period. You will not have to worry on the possibility of a sudden payment increase and will be able to prepare your finances too.
Homeownership. Homeownership, in itself, is an advantage. Money paid is not flying out of the window as each payment brings you closer to owning your place, and increasing your wealth.
Home Value Appreciation. Over time, house and lot appreciate in value as land prices increase. You can take advantage of buying your house and lot at an affordable price then sell it at a much higher cost when the market price increase.
Home Security. One of the most important advantages is having security. Security for you and your family knowing that tomorrow, you will always have a place to go home to and call your own.
Purchasing a home is ideal if you are looking at settling down in your preferred location. It is also cost-efficient in the long run as your hard-earned money is translated into an asset.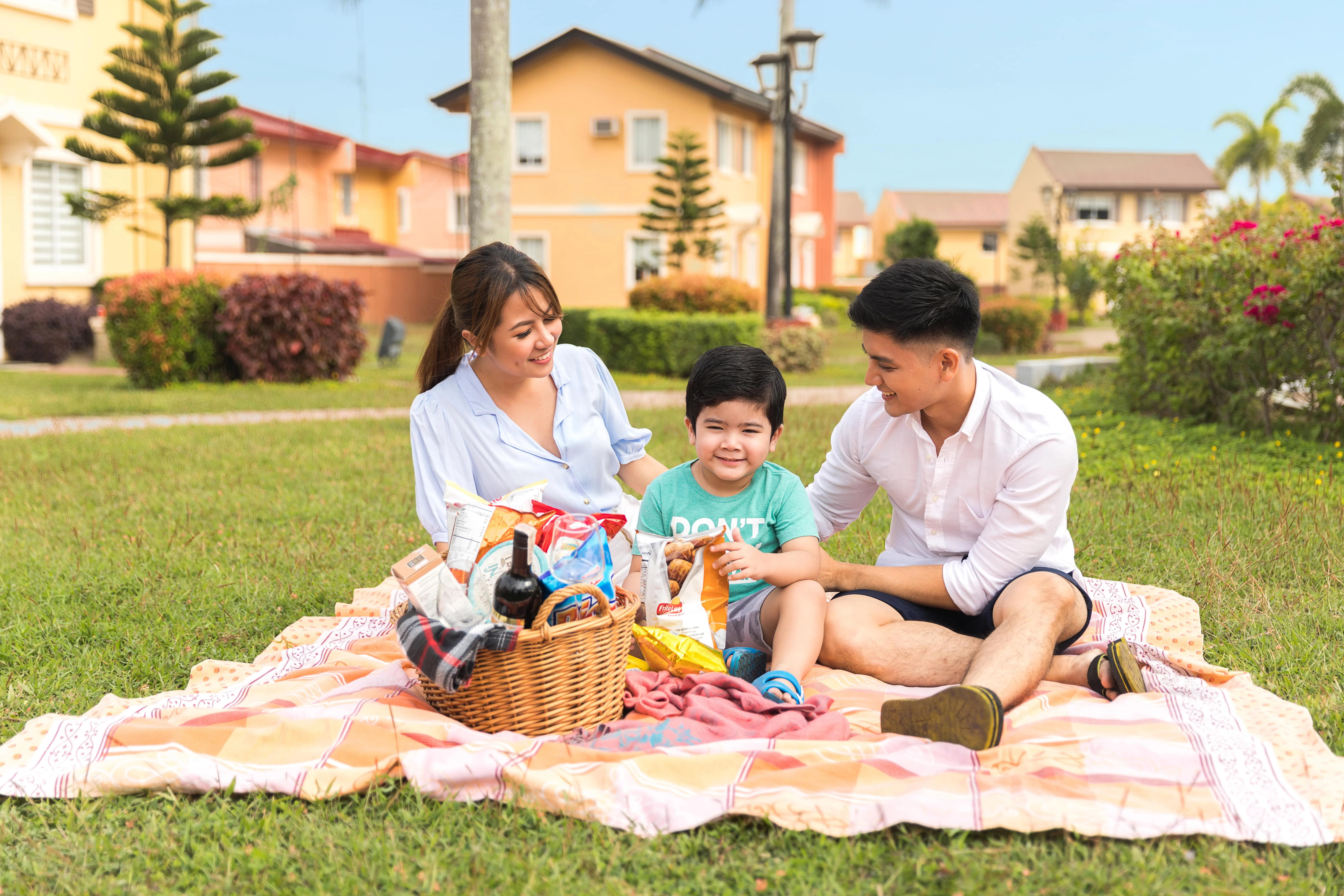 If you are intending to buy a home, check the Lessandra projects in the area of your choice. Available across Luzon, Visayas, and Mindanao, you are sure to benefit in the strategic and accessible locations of Lessandra communities. Lessandra homes bring all the advantages a house and lot offers, PLUS its Aliwalas features – privacy, security, top-notch amenities, and healthy surroundings.
Visit Lessandra's official Facebook and YouTube channel @lessandraofficial for updates, connect at Twitter @lessandraonline, and get home design inspiration in Instagram account @lessandraofficial.