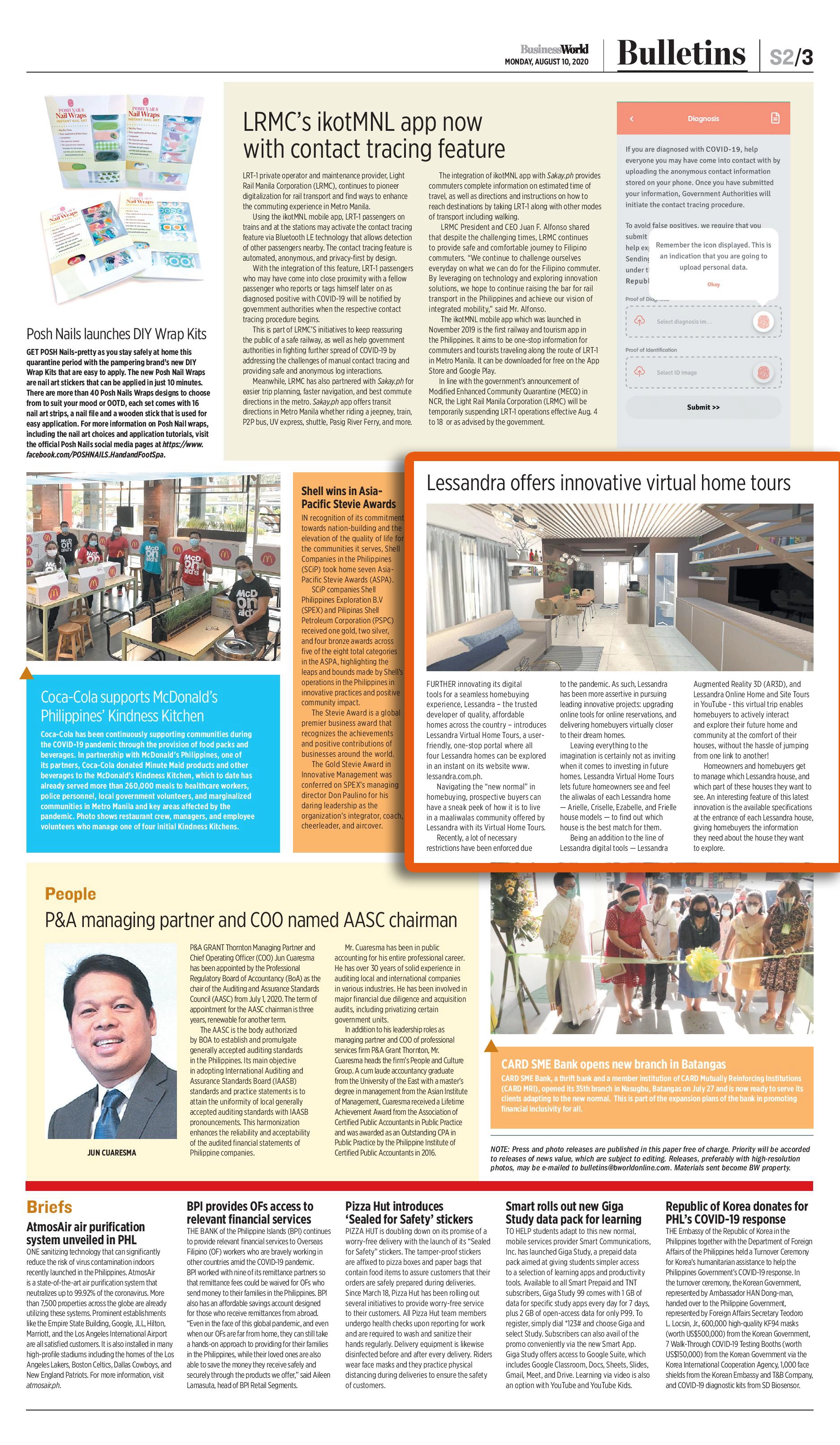 FURTHER innovating its digital tools for a seamless homebuying experience, Lessandra – the trusted developer of quality, affordable homes across the country – introduces Lessandra Virtual Home Tours, a userfriendly, one- stop portal where all four Lessandra homes can be explored in an instant on its website www.lessandra.com.ph.
Navigating the "new normal" in homebuying, prospective buyers can have a sneak peek of how it is to live in a maaliwalas community offered by Lessandra with its Virtual Home Tours.
Recently, a lot of necessary restrictions have been enforced due to the pandemic. As such, Lessandra has been more assertive in pursuing leading innovative projects: upgrading online tools for online reservations, and delivering homebuyers virtually closer to their dream homes.
Leaving everything to the imagination is certainly not as inviting when it comes to investing in future homes. Lessandra Virtual Home Tours lets future homeowners see and feel the aliwalas of each Lessandra home — Arielle, Criselle, Ezabelle, and Frielle house models — to find out which house is the best match for them.
Being an addition to the line of Lessandra digital tools — Lessandra
Augmented Reality 3D (AR3D), and Lessandra Online Home and Site Tours in YouTube - this virtual trip enables homebuyers to actively interact and explore their future home and community at the comfort of their houses, without the hassle of jumping from one link to another!
Homeowners and homebuyers get to manage which Lessandra house, and which part of these houses they want to see. An interesting feature of this latest innovation is the available specifications at the entrance of each Lessandra house, giving homebuyers the information they need about the house they want to explore.
Source: https://www.pressreader.com/philippines/business-world/20200810/281956020135251