2020 has been a year of innovation, digitization, and resourcefulness. With the COVID-19 pandemic happening, companies have since gone digital as people have become present online and to lessen the physical interaction to help reduce the spread of the virus. Innovative online tools have been introduced for banking, securing services, and even for buying a house and lot.
On top of that, a lot of companies have enforced a work from home (WFH) set-up to cope with the changing needs for business and work continuance. And what was initially thought to be a temporary solution is now seen by companies and professionals as an alternative work set-up.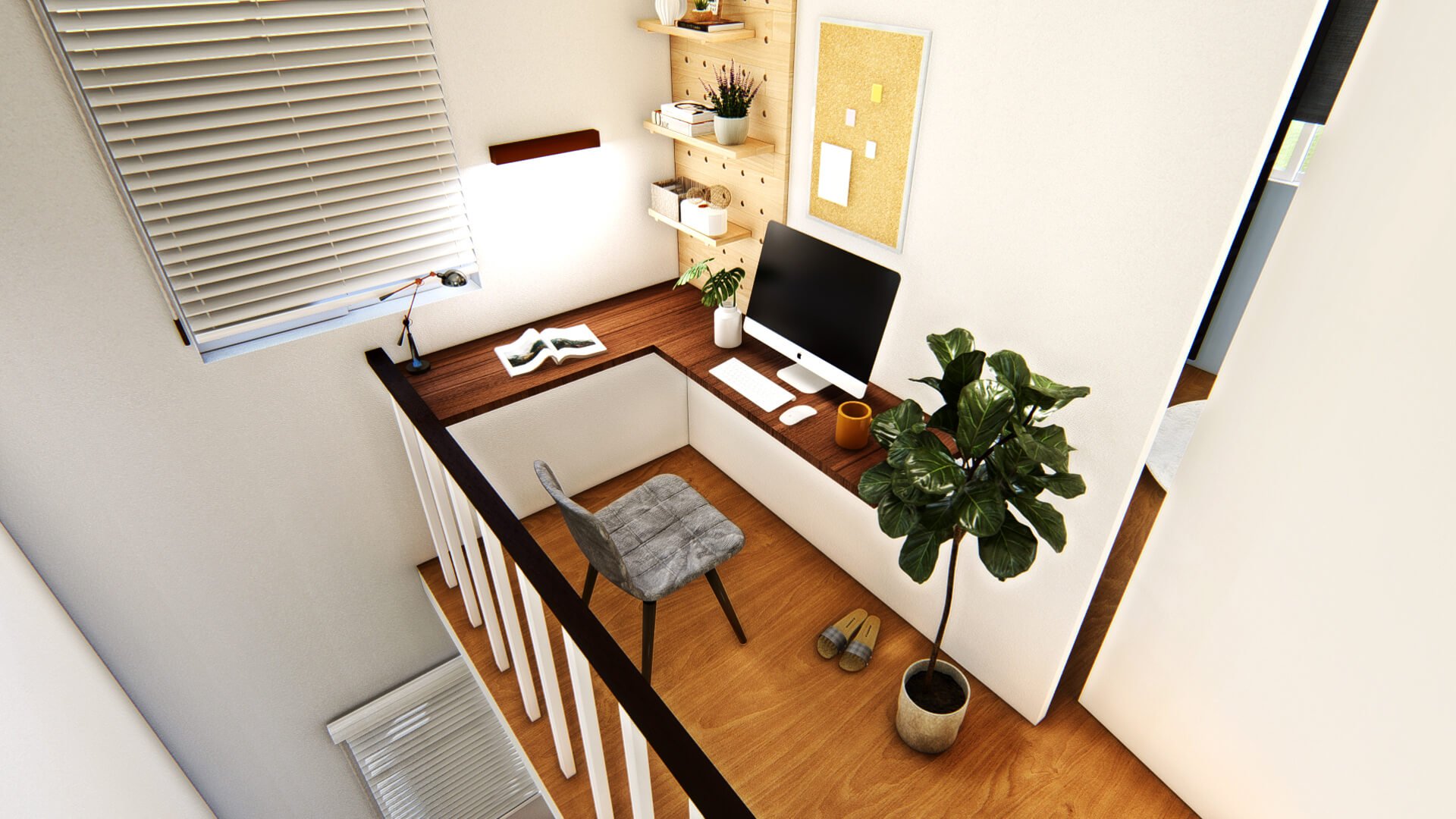 If you are one of the professionals who have chosen or have been given a WFH set-up, it is wise to look into ways on how to maximize your house and lot for a comfortable, productive, and efficient home office experience.
Designate A Home Office Space
First and foremost is that you have to designate a space as your work area. Choose an area where you are comfortable and where you can focus on your tasks, free from unnecessary noise and distractions. Ideally, this should not be your own bedroom so that you will still be able to separate your working life from your own personal time. This is also recommended to maintain a healthy state of mind.
Once you have your own working space, it is now time to optimize your WFH area. One of the best things in investing in an affordable house and lot is that you have additional savings from your home purchase, which you can use to buy furniture and equipment that will best fit your needs, and this can include dressing up your WFH space.
Equip Your Home Office
Though you can work from home with just your laptop and computer, having the right furniture and equipment for a WFH set up would definitely be a great help to boost your productivity and efficiency. Here are three basic furniture you need if you want an optimized working space at home.
Desk - A clean desk is a must for your home office area. Choose a desk that's stable and spacious enough for you to work on. You may want to consider getting an adjustable standing desk if you will be working long hours on your desk.
Chair – A clean, stable desk and a comfortable chair is a duo you need in a home office. According to studies, an ergonomic chairs is highly recommended for long sitting hours as it helps reduce back pain, stress, and boost the worker's productivity.
Storage – May it be for files or stationery, it will be good to have a storage for your items to keep your working space clean and neat. An organized space can also help in boosting productivity rather than having a cluttered one.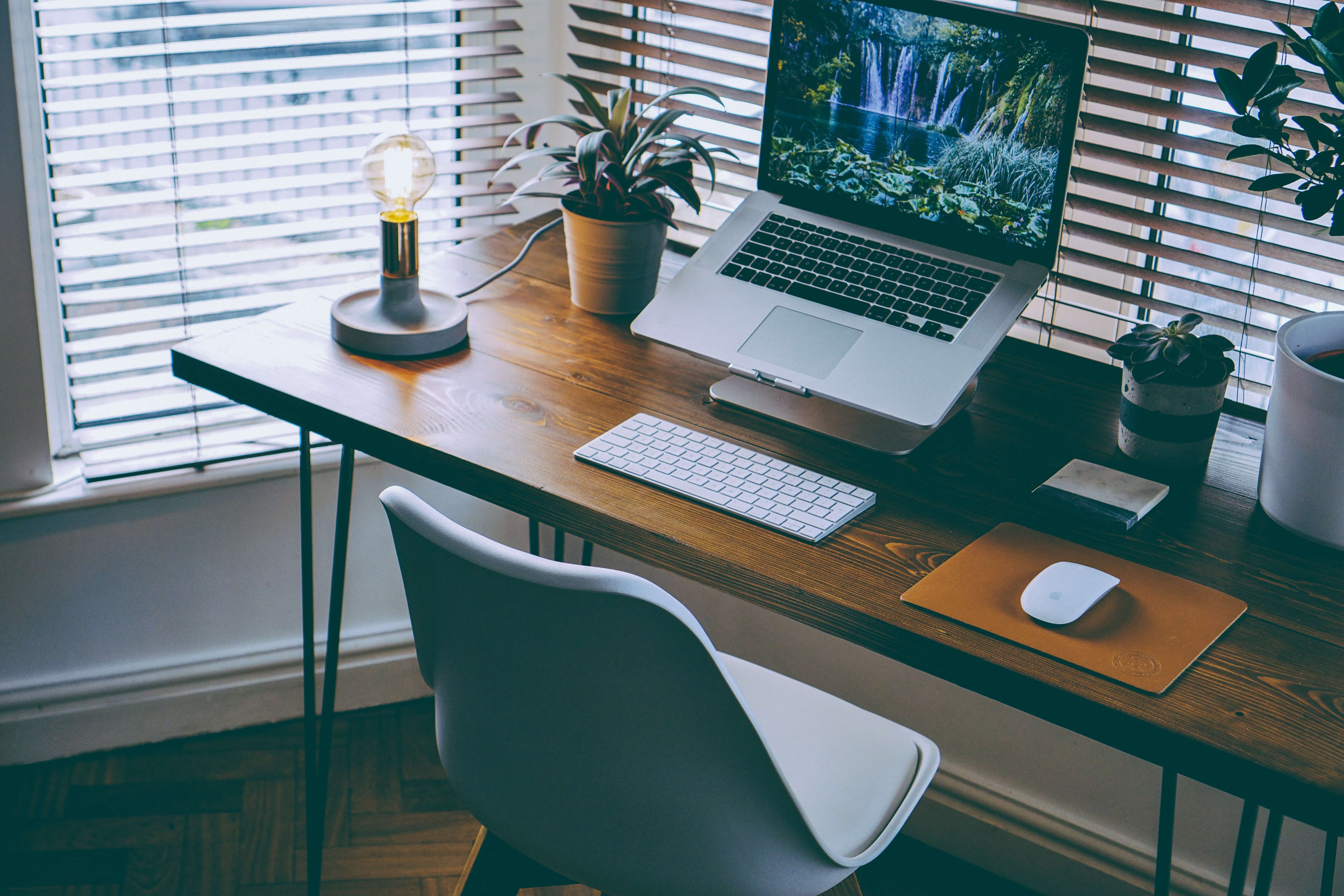 Photo by Nathan Riley on Unsplash
Home Office Furniture Providers
Nowadays, sourcing your furniture has become easier with everyone going online. There are also a number of furniture providers you can easily check and get in touch with. Here are some furniture providers you may want to check:
Stance Philippines – Stance Philippines offers not just ordinary office desks and chairs, they also have various options for adjustable standing desks and ergonomic chairs. Adjustable standing desks and ergonomic chairs are recommended as they help lessen back pains from sitting too long. Another interesting offer they have is the availability for Installment Payment.
Luxdezine – Luxdezine have a wide array of choices for furniture – from a traditional office chair to dormitory type to modern office type of furniture. Luxdezine have more than just the basics - they have blinds, curtains, glassworks, on top of the others, and all their products are sourced from Korea and Europe.
Office Warehouse – Office Warehouse has been in the industry since 1997. Aside from the office furniture, you can also purchase office supplies from them as well as technology products. They also provide exclusive member perks and privileges to their loyal customers.
Mandaue Foam – Probably one of the longest in the industry is Mandaue Foam being present since 1971. Their products are proudly Filipino-made which includes furniture, mattress & pillow, décor & lighting, and houseware. You can purchase their products online or visit their physical stores available nationwide.
AllHome – What's good with AllHome is being a one-stop shop for buyers. They offer various choices for furniture requirements that you may use for your WFH space and you can even upgrade your whole house items with their offerings!
With your WFH area equipped, you are set to starting a productive and efficient home office experience. Finish it up with your personal decorations that will give you additional motivation in accomplishing your tasks.
Now, if you are still on search for your own home, check out Lessandra Sienna at https://lessandra.com.ph/house/sienna. Sienna is Lessandra's newest housing innovation, a quality and affordable house and lot which has an additional home feature you can use as a WFH area, a study corner, or a lounge. A perfect home for the New Normal.