Lessandra held its first grand virtual event, Lessandra National Conference: Digital Boost (NATCON), on May 17, 2021, joined by representatives from industry leaders, Lamudi, Carousell, and Property 24, and well-known motivational speaker in sales, entrepreneurship, and leadership, Mr. Chinkee Tan.

The program was held in the digital venue of Lessandra VPortal, an interactive event platform similar to an actual event conference, with virtual rooms ready for guests to explore, such as Lobby, Exhibit Room, and Auditorium, where the webinar can be accessed. Lessandra, an innovative housing brand and provider of quality and affordable house and lot from the country's most trusted real estate developer, Vista Land, marked its first national conference with a congratulatory message from Vista Land Chairman, Mr. Manuel B. Villar, the highlights of its 2020 success, its digital transformation, and a webinar by its business partners nationwide.
"Congratulations, Lessandra, and sana kayong lahat ay makita kong maging bahagi nitong ating entrepreneurial revolution na magbabago ng ating kabuhayan, at ng ating bansa," Vista Land Chairman, Mr. Manuel B. Villar, remarked in his opening message about digital technology and entrepreneurship opportunities.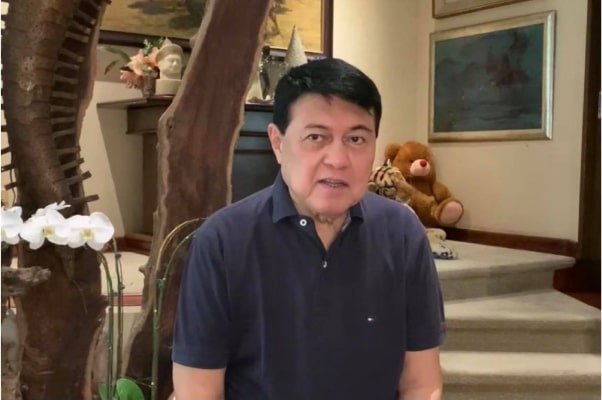 The key speakers in the Lessandra NATCON discussed various real estate digital marketing topics including "Increasing Your Conversion Potential" by Lamudi; "Real Estate Trends" by Carousell and Property 24; and the "Power of Change" by Mr. Chinkee Tan.
"It's either you innovate or evaporate. [...] It is your attitude right now that will determine your success or failure, not the circumstance," said Mr. Tan, during his interactive motivational talk with the Lessandra attendees.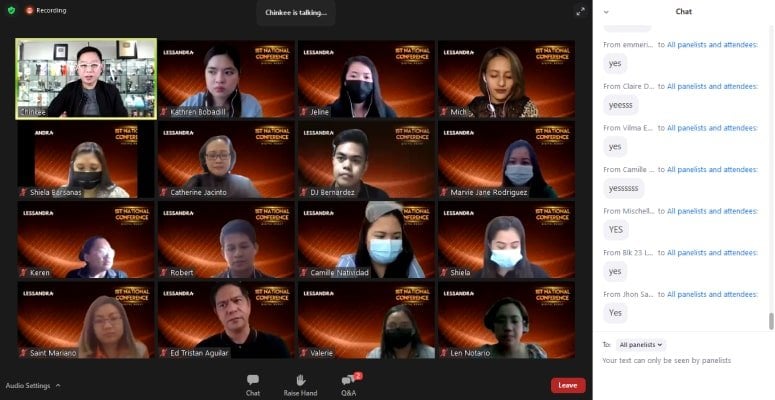 The roster of key speakers and their respective topics aligned to the company's goal of a more aggressive 2021 performance, fired up by The Start Up Pill's international recognition of Lessandra as one of the top residential brands to follow in 2021.
Within the 4-hour grand event, Lessandra also recognized its 2020 top performers for the milestones in sales achieved with the help of its business partners.
"Here in Lessandra, we can go beyond what seemed impossible. To our 2020 performers, saludo po ako sa inyo, not only because of your contributions, but also for educating yourself about the new trends and technologies needed to survive in this [new normal]," said by Lessandra Division Head Mr. Eduardo T. Aguilar during his closing remarks speech.
The program ended with a raffle for its business partners: 20 winners of load and cash prizes sponsored by AllEasy, and five winners of iPads for the major prize.
---
To know more about Lessandra, visit https://lessandra.com.ph or their official Facebook account Lessandra.