Every person always finds a way to make money, especially nowadays in the time of pandemic; we need extra cash for emergency purposes, for leisure, to buy the things that we want, and to buy the things that we need. Most of the Filipinos' salary is not enough to sustain what they need, and describe their salary as "too good at goodbyes" or "kisapmata" since it is always "sakto lang" but most of the time "kulang pa" especially when due date knocks.
In times like this, we need to know where should we invest our money. Of course, we want our money to grow. Nobody wants their money's value to remain stagnant, or worse, lessen its value.
Now, the question is, where should we invest our money?
Worry no more. Here is a real estate investment suggestion for you. This is one of the best things you should consider in investing your money because of its ideal location that will surely satisfy you.
Queens Province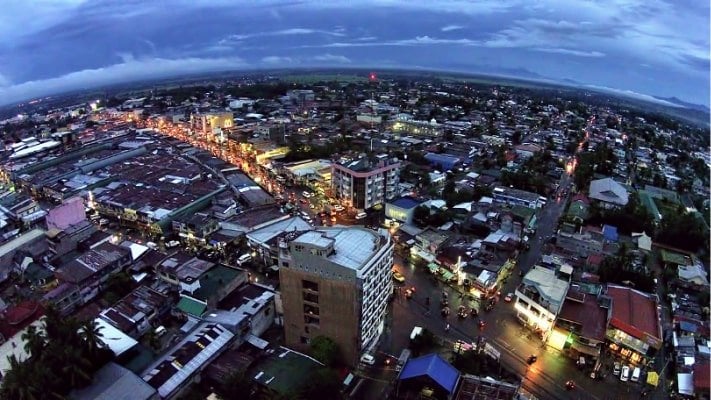 Image Source: https://en.wikipedia.org/wiki/Santiago,_Isabela
Santiago City, Isabela is a first-class independent city in the Cagayan Valley region and one of the most populated cities in the province. It is one of the fastest-growing local economies in the country and is known as the "Commercial Hug or Commercial Center of Cagayan Valley". The City lies adjacent to Quirino Province near Nueva Vizcaya and some portions of Ifugao. There are plenty of establishments that can be found in the City, such as the automotive industry, food, real estate, and construction industries, among others.
In terms of livelihood in Santiago, the main source is agriculture. The main products are palay, corns, fruits, and vegetables that are later transported and exported to other provinces in Luzon. In addition to the products of Santiago is the "muscovado sugar", the unrefined sugar cane that contains natural molasses that provides amounts of minerals such as magnesium, potassium, calcium, and iron.
National government offices are also present in the City, as well as the rural banks and commercial banks that are almost close to 50 branches. There are also big hospitals that are highly equipped in the City. This is the reason why many opportunities await you in this City. Truly, everything you need is within your easy reach.
Captivating Beauty of Santiago
The City is strategically located at the heart of Northeastern Luzon and embraced by the mountain ranges, the Sierra Madre and the Cordillera mountains, which act as a natural shield from devastating typhoons.
---
Prepare for the rainy season, know some practical tips in Life hacks for the Rainy Season
---
Moreover, Santiago City is competitive when it comes to tourist attractions with its natural beauty and historical places, like the following.
Balay Na Santiago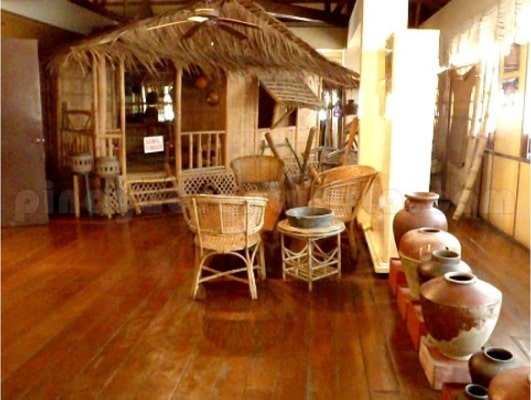 Image Source: www.pinoyadventurista.com
This is a place that can transport you to the past life. Balay Na Santiago is one of the best historical places here in the City. This is a museum that showcases the memorabilia, the historical records of the city, and the old traditions of Santiagueños, which made the city the "melting pot of different cultures". This is the best place to appreciate and to know more about the culture of Isabelinos.
Calvary Hills and the Chapel of Transfiguration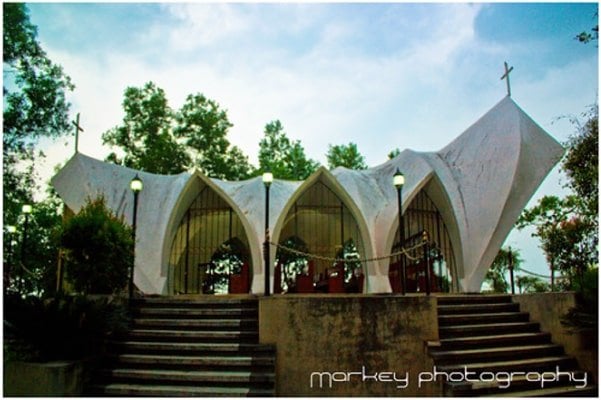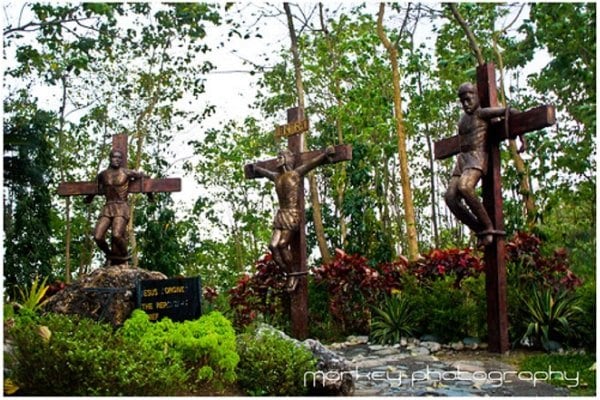 Image source: http://travel.yekram.com/?tag=our-lady-of-lasalette-shrine
For a nature lover person, this is a perfect place to visit. This is a peaceful place that is good for retreat, recollection, and self-reflection with its good ambiance. The nature lover themed site is combined with the life-size Stations of the Cross presented on the foot of the hills up to the top, where the mini chapel is located overlooking some agricultural land of the City that gives a relaxing feeling and gives a beautiful view, especially during the sunrise.
St. James the Apostle Church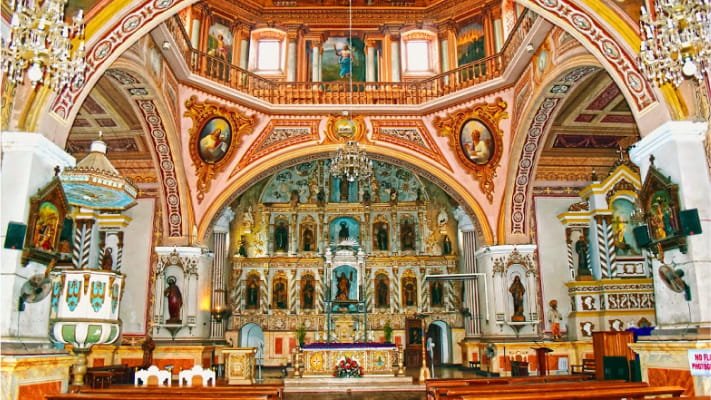 Image source: https://st-james-the-apostle-parish-church-betis-church.business.site/
This sacred place is one of the biggest churches in the City. You will be mesmerized because of its majestic façade and its undeniably stunning interior, which includes a variety of old religious images and artifacts.
Perfect Investment
Santiago City continues its economic progress. With many places to explore and many things to discover, it is one of the ideal places to invest in.
One of the best communities in Santiago is the one-of-a-kind community of Lessandra, Lessandra Santiago.
Lessandra, a provider of quality and affordable house and lots in the Philippines, offers an angat and aliwalas life, supporting every aspiring homeowner to start their journey towards their future homes.
Lessandra Santiago is located at Brgy. Batal, Santiago City, Isabela. This Spanish Mediterranean-themed community guarantees a comfortable life every day. Its community amenities that include a clubhouse, playground, and basketball court, give homebuyers and investors additional satisfaction.
The homes of Lessandra Santiago prove to be lucrative investments, especially in the long term.
Here are the three ways on how your money can grow with Lessandra Santiago properties.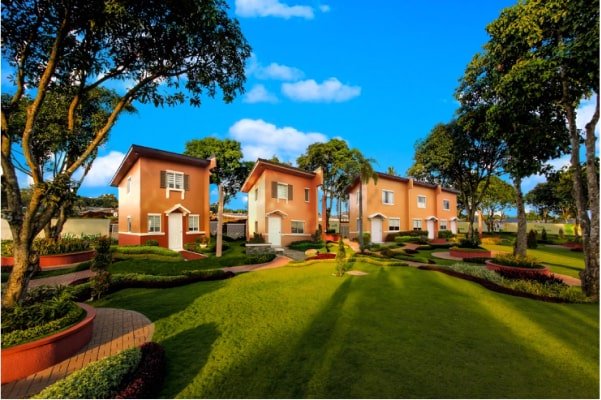 Increase in Property Value
Real Estate investment is one of the best investments to make, your investment today can grow as early as the next day. This is especially true if your property is strategically located, like Lessandra Santiago. With real estate, the property you availed of 5 years ago would already have increased its value. If you decide to sell your property or house and lot, you are bound to earn much more than your invested capital.
Property Rentals
This is one common and easiest way to grow your money from an affordable house and lot. Making money from collecting house rentals is simple. As a property owner, you can allow people to use your house and collecting rentals in exchange. Leases or rentals are relatively a safe source of additional income. You can decide whether to collect the payments monthly, quarterly, or annually. Your income never ends as long as you find the right tenant.
House Flipping
This involves the process of buying the property, like an affordable house and lot in Santiago City, and sell it afterwards rather than using it for a long period of time.
How does this work? It comes with two ways.

The first one is the investor will purchase a property at a much lower price and resell it at a profit. This is more likely a buy and sell, you buy now and sell it later.

The second way is the investor will buy a property and make some renovations and makeovers that will increase property value, then sell it afterwards. An example is when you buy an affordable house and lot as a bare unit and sell it as a fully furnished house.

Santiago City, Isabela provides endless opportunities including in the real estate investment. With the continuous developments in the city, investing in affordable house and lots in Santiago City is a worthy and wise decision. Visit Lessandra Santiago and know your real estate investment options.
---
Lessandra is a developer of quality and affordable house and lots nationwide. To know more about affordable properties in Lessandra, visit the Lessandra House Listings. To find out how to buy a house and lot in the Philippines, read Lessandra Guides and FAQs.