Lately, Squid Game, a Netflix series, has become trending on social media, and if you've spent plenty of time on it, you've probably heard about it. This South Korean thriller has been at the top of Netflix's worldwide top 10 lists since its launch a few weeks ago. It is now the most-watched drama in 90 nations, and according to Netflix, it is on track to become the streaming giant's best Netflix series in 2021. This show would therefore replace Bridgerton, which has 82 million users watching it.
All of this sounds great, but did it go from a seemingly ordinary show just a few weeks ago to become Netflix's most popular show ever?
Squid Game is a K-Drama series centered on a survival race based on six childhood games, with the exception that it is more of a life-or-death situation relying on whether you succeed or fail. So, what's the secret to the show's success? We've compiled a list of the top reasons why fans can't get enough of it.
What is the Squid Game?
Squid Game is a Netflix original survival drama series from South Korea. Lee Jung-jae, Park Hae-soo, O Yeong-su, Wi Ha-joon, Jung Ho-yeon, Heo Sung-tae, Anupam Tripathi, and Kim Joo-ryoung feature in the film, which was written and produced by Hwang Dong-hyuk. The Netflix series was launched globally on September 17, 2021.
The Netflix series 2021 revolves around competition in which 456 people from all walks of life, all of whom are heavily in debt, compete in a series of children's games with grave consequences if they lose for a chance to win a $45.6 billion reward.
Hwang was inspired by his own early economic problems as well as the inequality between classes in South Korea when he came up with the idea. Hwang had been struggling to find a producer to back the screenplay when it was first penned in 2008 until Netflix discovered an interest in it in 2019 as part of their push to increase their international program offerings. All nine episodes were written and directed by Hwang.
The show was praised for its performances, creativity, setting, and topics, and garnered overwhelmingly good reviews. It became one of the best Netflix series 2021 in various regions within a week.
The reasons why the Squid Game is currently trending on social media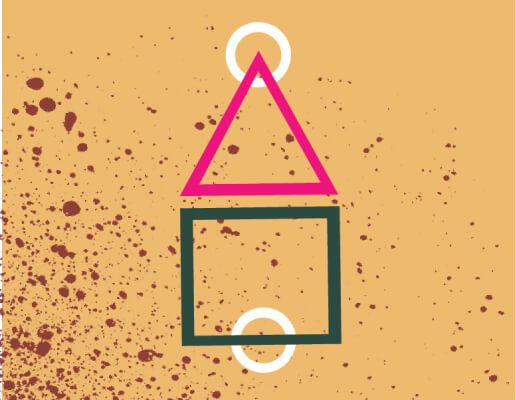 Photo from usishield.com
The show has soared to the top of the Netflix series charts as of last week. Check out this to shorten and highlight all you need to know about how it became widely known.
1. There's a Lot of Blood and Guts
The bright, pastel-hued look of the different game sets may lead you to believe that the battle is all rainbows and sunshine, but this is far from the reality. From the first episode onwards, expect an unending conveyor belt of blood-soaked murders and body dread: anything from knife attacks and shootings to an especially stomach-churning scenario featuring organ harvesting. As anybody who has seen the show with the marble play will confirm, the emotional brutalities and betrayals the competitors inflict on each other are the most painful aspects of the series.
2. Their Performances are Extraordinary
The games provide the show's most exhilarating and hair-raising intense scenes. Still, it is the vividly sketched participants—and, obviously, the great performances that put them to life—that have rendered Squid Game such a sensation.
Then there's Lee Jung-Jae's great portrayal of Gi-hun, the clumsy but eventually good-hearted hero through whose eyes we view the rest of the contenders. Park Hae-soo as Gi-hun's ethically ambiguous childhood buddy Sang-woo and Kim Joo-ryoung as a hilariously unhinged fraudster whose tryst with a gangster within the games leads to pandemonium among the competitors are both noteworthy performances.
Also, the former model Jung Ho-Yeon, who portrays a steely North Korean dissident seeking to collect enough money to get her brother out of an orphanage, is the movie's true rising star. You don't have to take this word for it: Jung's Instagram followers have grown from a few thousand to over 13 million since the series debuted on Netflix a few weeks ago. It's reasonable to assume that this isn't the last time you'll see her.
3. It Has a Global (As Well As Political) Meaning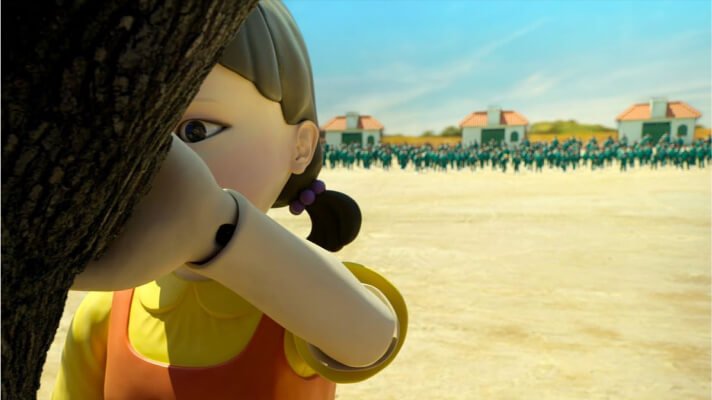 Photo source: cnet.com
If you have watched this Netflix series, you would know that it ended with a cliff-hanger. In the final episode, Gi-hun wins the 45.6 billion won prize, but loses everything in return. At first, he didn't use any of the prize money, perhaps because of guilt for everyone who died in the game. But after meeting the man behind the game, he decided to use it, gave some of it to Sang Woo's mother after asking her to take care of Sae Byeok's younger brother, and used some to go to the US to reunite with his daughter.
However, while he was on his way to board his flight, he saw a desperate man being recruited for this death game by the same man who recruited him in the first episode. Then, the series ended with Gi-hun deciding not to board his flight after implying that he will track down the game and put an end to it.
Will Squid Game Have a Sequel?
Because of how the story ended and the number of questions that were left unanswered, fans across the globe are speculating a second season soon. In fact, there are so many online theories that were created about the show, which some people expect to see in its sequel.
However, in an interview with Variety.com, Squid Game director Hwang Dong-hyuk stated that he has yet developed any plan for the show's second season as simply thinking about it is a bit tiring. Nevertheless, he said that if he were to do it, he would certainly do it along multiple experienced directors.
Takeaways
If you can handle all of the violence and sorrow, Squid Game is a must-see. Besides, this is now the best Netflix series 2021 that everyone enjoys watching. It's a movie about individuals competing in a dangerous, real-life version of Fall Guys. Still, it's also a cautionary story about the many horrible ways that money can destroy lives, whether you have more or not enough.
---
Lessandra Blogs and News is a compilation of interesting reads with a wide scope of topics from current events, home and lifestyle tips, local travels, and affordable house and lot investments. Check out more of Lessandra's offerings by visiting the list of affordable house and lots at Lessandra House Listings.