Over the past two years, a lot of leisure activities that involved going and hanging out in public were discouraged. Risking safety had always been the top issue when it comes to engaging in outdoor activities.
Considering the current challenges faced by everyone, outdoor activities like traveling, dining out, and going to amusement parks are off-limits. It would somewhat feel like a breath of fresh air to just have fun for a brief period, and take a break from all the daily stress.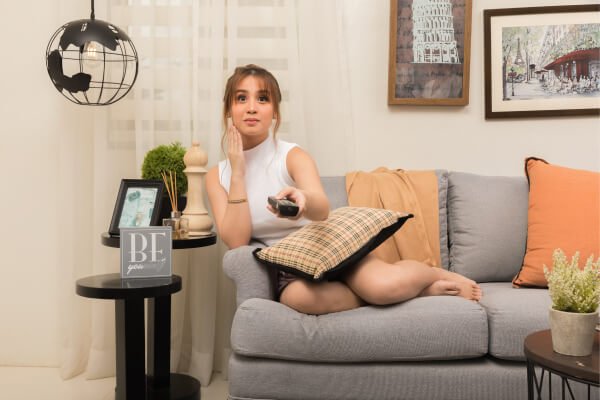 As a lot of people are still cautious, and only go outdoors when necessary, looking for ways to pass time indoors is the common trend today. While there are many tips all over the internet, one of the top go-to activities is binge-watching movies and TV series. More than a pastime, this also relieves stress and offers a break from the real world.
Best Comedy Series of All Time
Added with the unlimited streaming sources of local and international movies and series, anyone has a ton of choices for binge-watching habits. While these choices come in different genres, if you are looking for a good time, watching situational comedy or sitcom series is the way to go.
In the available streaming platforms in the country, several funny and feel-good sitcom series are available. These shows can certainly lift everyone's mood with their witty and relatable one-liners. More than humor, these shows also tend to subtly touch on relatable topics about life. Here are some of the best sitcoms to add to your watch list:
1. Friends (1994 – 2004)
Friends is one of the most popular and successful sitcoms up to date, despite its season finale airing back in 2004. Started in 1994, the show went on for 10 seasons, with its end being a creative decision from its creators. Friends have continuously gained attention from generation to generation, with the younger audiences still able to relate to the show, effectively engaging most of them.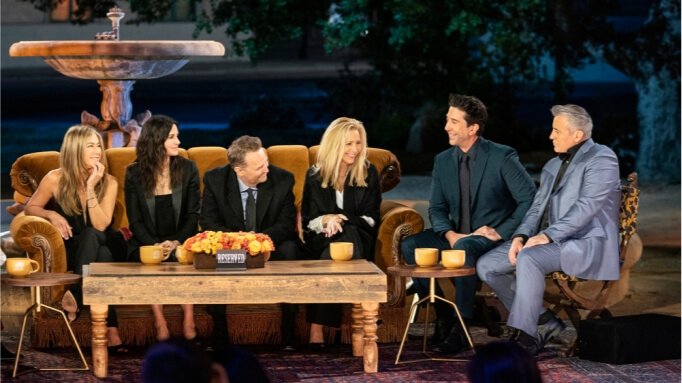 Photo source: Variety
Because of its popularity, the cast and crew of the sitcom organized a reunion film in 2021, which was highly celebrated by the show's large fan base. As many audiences find this series their "comfort show", its continuous increase in views made streaming platforms retain the show in their roster of to-watch lists over the years.
Friends follow the story of six people as they live their young adult years in Manhattan, New York City. While the show banks on its relatable scenes, it engages its watchers with its witty one-liners and situational jokes throughout the 24-minute episodes. If you are looking for a classic comedy series that will leave you falling out of your seat laughing, "Friends" is one of the best options out there.
2. How I Met Your Mother (2005 – 2014)
Running for nine seasons, "How I Met Your Mother" was also a huge hit. With high ratings from well-known film and TV series critics, the show is still popular even to this day. While it shows a similar feel with Friends, How I Met Your Mother stands out with its top-notch writing, captivating new audiences over the years.
Photo source: The New York Times
As the title states, the show is about a father, Ted Mosby, telling his children the story of how he met their mother. Told from the perspective of Ted, the story involves his journey to meeting his children's mother, mixed with snips of stories of his four close friends. Apart from staying true to the title prompt, How I Met Your Mother also showed all the ups and downs each character went through.
---
Looking for more watch recommendations? Read top 5 picks for a movie night!
---
3. The Office (2005 – 2013)
The Office is a US adaptation of the similarly titled British documentary-style or "mockumentary" sitcom. The popularity of "The Office" to younger audiences skyrocketed when it became available on streaming platforms.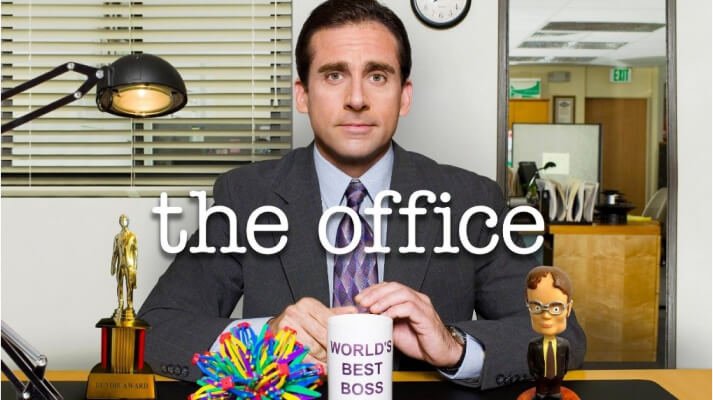 Photo Source: Quartz
Staying true to its British counterpart, The Office is a mockumentary comedy series, following the daily office lives of the employees of a paper company named the Dunder-Mifflin Scranton branch. The series has a ton of seemingly peculiar and unique characters. As a "mockumentary", the show elicits the feeling that the audience is also involved with the show, breaking the fourth wall, emphasized with the many times the characters make eye contact with the camera. If you are looking for a comedy series to binge-watch, "The Office" will surely not disappoint.
4. Modern Family (2009 – 2020)
Modern Family went on for 11 seasons, with its final episode airing in 2020. Similar to The Office, this sitcom TV show also follows the mockumentary style. More than this, it also imitates the typical format of reality shows, with the characters sitting down for an "interview", explaining their characters' insights or rationale behind the clips. Modern Family is a must-watch, as it has a great combination of hilarious and well-written storylines. It also emphasizes the importance of family and highlights values such as honesty, trust, and respect.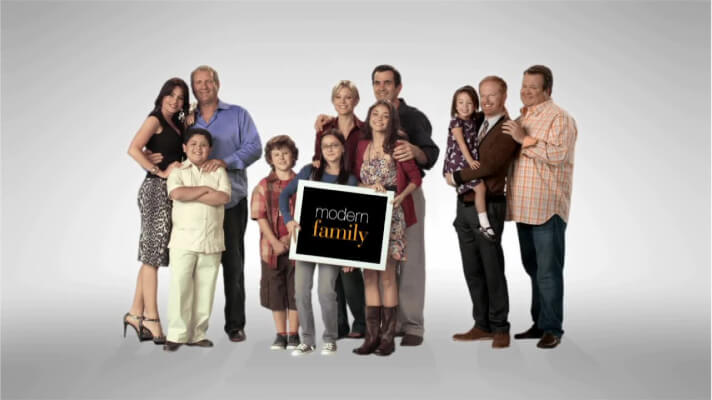 Photo Source: IMDb
The story follows three related families, tied up by the Prichetts. The families are described as "modern" because of their inclusivity, and their representation of present real-world family themes like same-sex couples, divorce, adoption, among others. It also portrays relatable family dynamics and issues. As the show involves age representation from different generations, it is undeniably relatable for different members of the family. "Modern Family" packs amazing jokes along with heart-warming moments, making it one of the best feel-good shows to watch during pastimes.
5. Brooklyn Nine-Nine (2013 – 2021)
Brooklyn Nine-Nine is a police procedural comedy series, one of the highly-acclaimed TV shows loved by many. Its co-creator, Michael Schur, was also behind the other popular comedy series like The Office, The Good Place, and Parks and Recreation.
Brooklyn Nine-Nine is popular, especially to younger audiences, because of the witty one-liners and commendable creative storyline. More than this, the show also tackles what seems to be "highly controversial" and sensitive topics not commonly shown on TV. Because of its popularity, Brooklyn Nine-Nine was picked up for another three seasons after the show's cancellation during its 5th season.
The show is about a group of police detectives in the 99th precinct in Brooklyn, New York. Led by an incredibly diverse cast, Brooklyn Nine-Nine brings forth a great mix of action, humor, and insightful situations that leaves its viewers just having a well-enjoyed free time. The show is thrilling, funny, and relatable—certainly a binge-worthy comedy series to watch.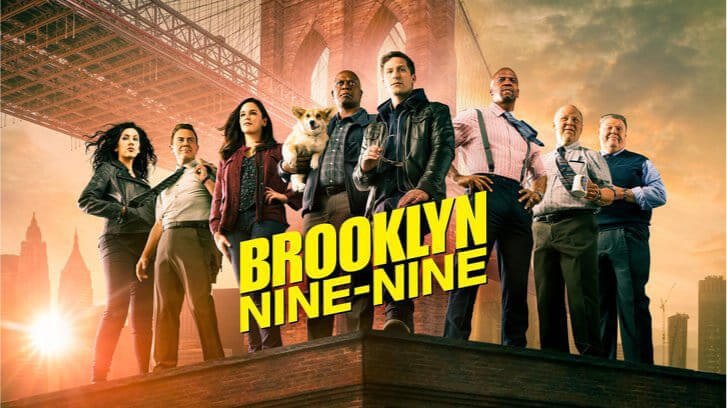 Photo source: Spoiler TV
Doing different pastimes at home is a great alternative for stress reliever activities without needing to go out. Having a great time does not have to take place outdoors. It can be watching the latest TV shows, reruns, and films indoors. Imagine watching your favorite show while reveling in the comfortable home cinema setup you have in your house. This is one of the best indoor activities while waiting for the outside world to be a much better place.
---
Lessandra Blogs and News is a great portal to interesting reads, ranging from trending topics to home and lifestyle. For investing tips on how to buy a house and lot in the Philippines, visit Lifestyle and Home Investments. Interested to grow your investments? Visit the Lessandra House Listings section to explore the different affordable house and lot offerings in Lessandra communities nationwide.