The warmest season of the year is just around the corner. A lot are feeling hot because of the said season. Many families plan their summer get away such as going to the beach, having some picnic under the breeze of trees, going to amusement parks or even simply going to the malls just to lessen the heat. Being said, there are still some people who prefer to stay at home and not go out and with that you can still create lots of activities at home where you can enjoy summer with your family, friends or even by yourself!
There are available things at home which you can do to create fun such as making your own summer drinks! You can DIY and feel good even with the hot season at home. A lot are available in the market to choose from; fruits, vegetables, colas and etc. But you can still create your own drinks by mixing those drinks and achieve a cool yummy drink for you and your family to enjoy!
Here are some of the refreshing drinks you can easily prepare at home:
1. Fruit Spritzer
It may sound complicated but don't let the word "spritzer" throw you. This drink is just basically a mixture of half- water and half-fruit juice. You can also use sparkling or carbonated water instead of just plain water. On the other side, the fruit juice will add flavor, appetizing color and even some nutrients. It would also be nice to use unfiltered fruit juice to have even a little amount of fiber in your drink. Don't forget the ice! As it will give a more refreshing taste to your drink!
You can check out some available 100% Natural fruit juice in your market or you can as well prepare a freshly squeezed orange juice, mango juice, and peach juice. It's very easy to prepare yet it will cool down your summer feels at home.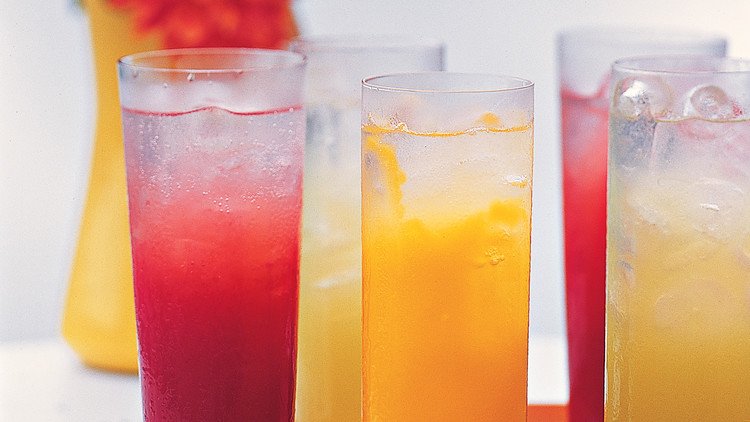 2. Cold Water
Nothing beats than a glass of cool water this summer! Cold water refreshes, hydrates and cools you like nothing else. If you are bothered drinking tap water you can just always buy yourself some filtered water, get your ice and done! You have yourself a very simple yet very hydrating drink. You can also make your water more interesting by adding up a slice of lime, cucumber, orange or lemon. This as well can make your water be a detoxifying drink. Refreshing and healthy at the same time, perfect for this hot season of summer.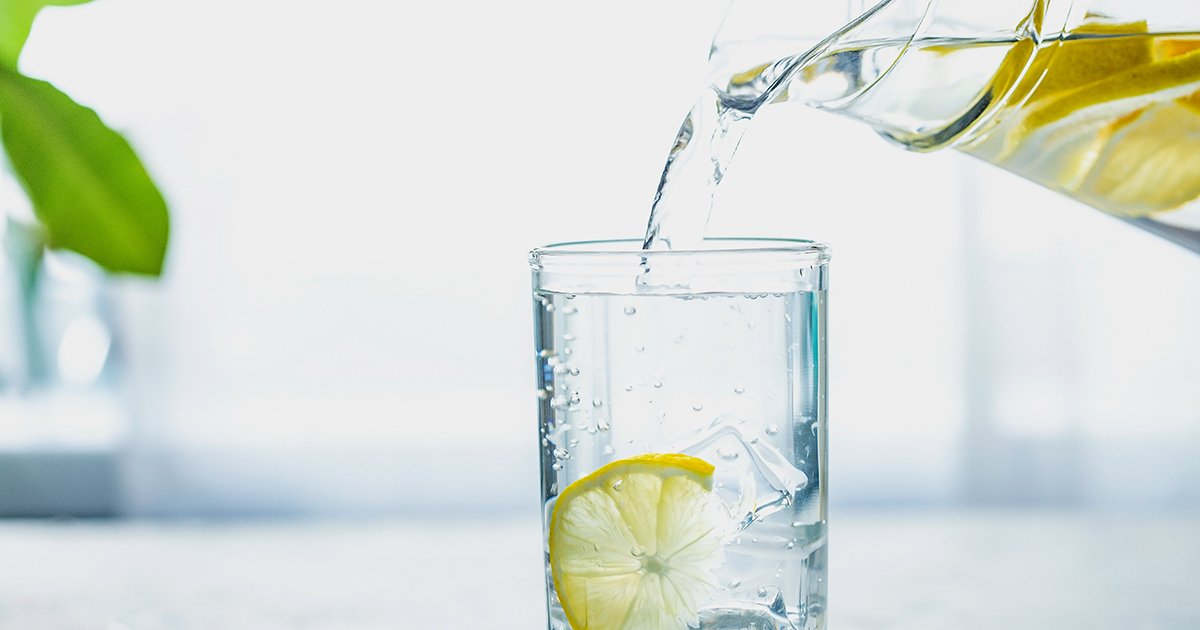 3. Summer Sweet Iced Tea
Iced teas are one of the common drinks that we do during hot days but you can be more creative in preparing these drinks! What we may know are the ready-made iced teas powder juice drinks but you can still create your own. You can create iced teas by infusing it with fruit such us watermelon. Watermelon is one of the summer fruits which are healthy and delicious and is a favorite thirst quenching iced tea recipes of many tea lovers.
This is very simple as you just need to blend the melon, add a little mint and lemon and simply add a freshly brewed black tea. You can as well do these with the same process but use a strawberry instead to create a strawberry-flavored iced tea. This is a new taste that you should try to beat the hot season of summer.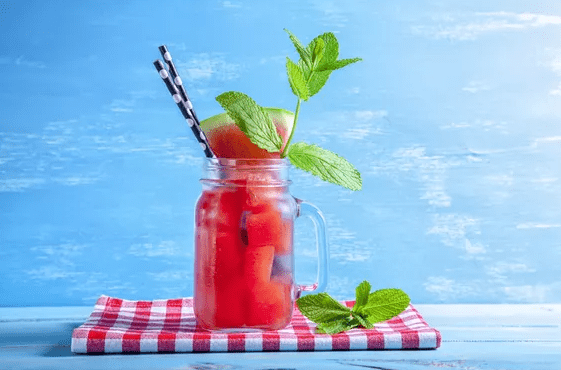 4. Fresh Fruit Shakes / Smothies
Fruit shake is one our go to drinks. It is very easy to prepare plus it uses natural fruit ingredients, you just need a fruit of your choice, a blender, shaved ice and you're good to go. You can as well add some sweetener if you prefer it to be sweeter. This summer drink is perfect if you wanted to cool down and be refreshed. There are lots of fruits that are delicious when being made as a fruit shake such as melon, mango, avocado, strawberry or even the tropical king of fruit durian.
You can also add some crushed grahams to have some texture on your smoothies or even some tapioca or bubble pearls so there can be something chewy while enjoying your drinks. Also you can top it with frozen berries and any other fruits that you would like to have. Be creative in preparing this drink! A perfect and affordable drink to prepare at home.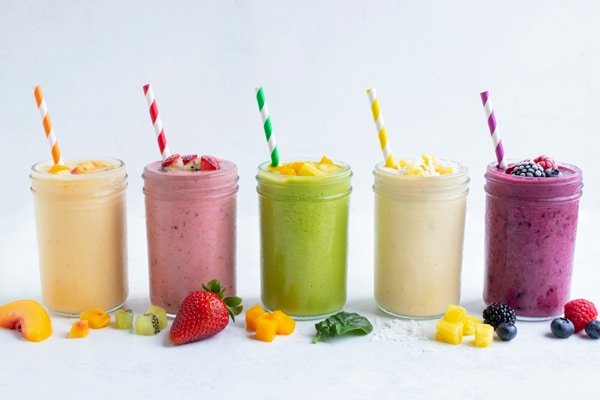 5. Classic Buko Juice (Coconut water)
This one of the typical thirst quenchers of Filipinos. A fresh Buko juice or a Buko juice with milk! There are already lots of fresh Coconuts available now in the market, especially in the Public markets! You can find them just anywhere and behold because this is the best drink to prepare in a hot summer time. This drink will really satisfy your thirst and you would even want or ask for more.
This is so easy to prepare as you just need the coconut juice and some ice then you can directly drink it, you can as well add some evaporated milk to give it a milkier taste. A classic Filipino drink that anyone can enjoy!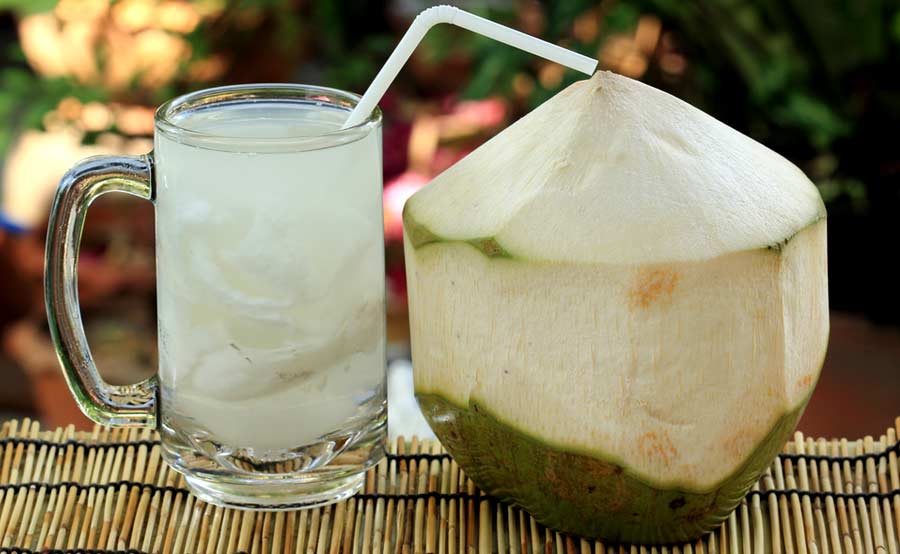 What were mentioned above are just some of lots of available drinks that you can made this summer season. You can do these with your family and even have some bonding moments creating these amazing and delicious drinks. You should not limit yourself in trying different flavors because you may found your new favorites in creating one!
This is a nice drink to enjoy at home while watching movies. In cooling yourself this summer you can also consider your environment to make it less hot. When you have greener and Aliwalas place you feel the heat lesser, one of this Aliwalas place are the Lessandra Home Series a perfect space for a starting family to enjoy. Imagine having a glass of fresh drink while living your dream home! A beautiful home summer indeed!
In a nutshell, summer is a season where a lot may feel hot, but you shouldn't be much bothered by it as there are many reasons why you should enjoy this season. There are lots of activities available which can be free of cost and can be enjoyed easily. So grab your self some summer drinks, enjoy and be refreshed.