MOSA Restaurant and Bar is a hidden gem located at the beautiful island of Panglao, Bohol. Known for its unique ambiance, this spot offers visitors the chance to dine in a Mayan cave-like atmosphere. With its creative design and attention to detail, MOSA is a must-visit destination for those seeking an unforgettable dining experience.
The moment you step into MOSA, you will feel like you're in Mexico or Bali. But yes, MOSA is located just at the heart of the Philippines, in the shores of Panglao, Bohol.
The overall design of the beachfront bar and resto is carefully adorned with intricate wooden formations, mimicking the feel of a secluded cave. Sit back and relax under the Bali-inspired nipa huts, a perfect backdrop for your Instagrammable photos. At night, MOSA is lit with dim and warm lighting, creating a cozy and intimate atmosphere that is perfect for a beach romantic dinner or a chill out gathering with friends.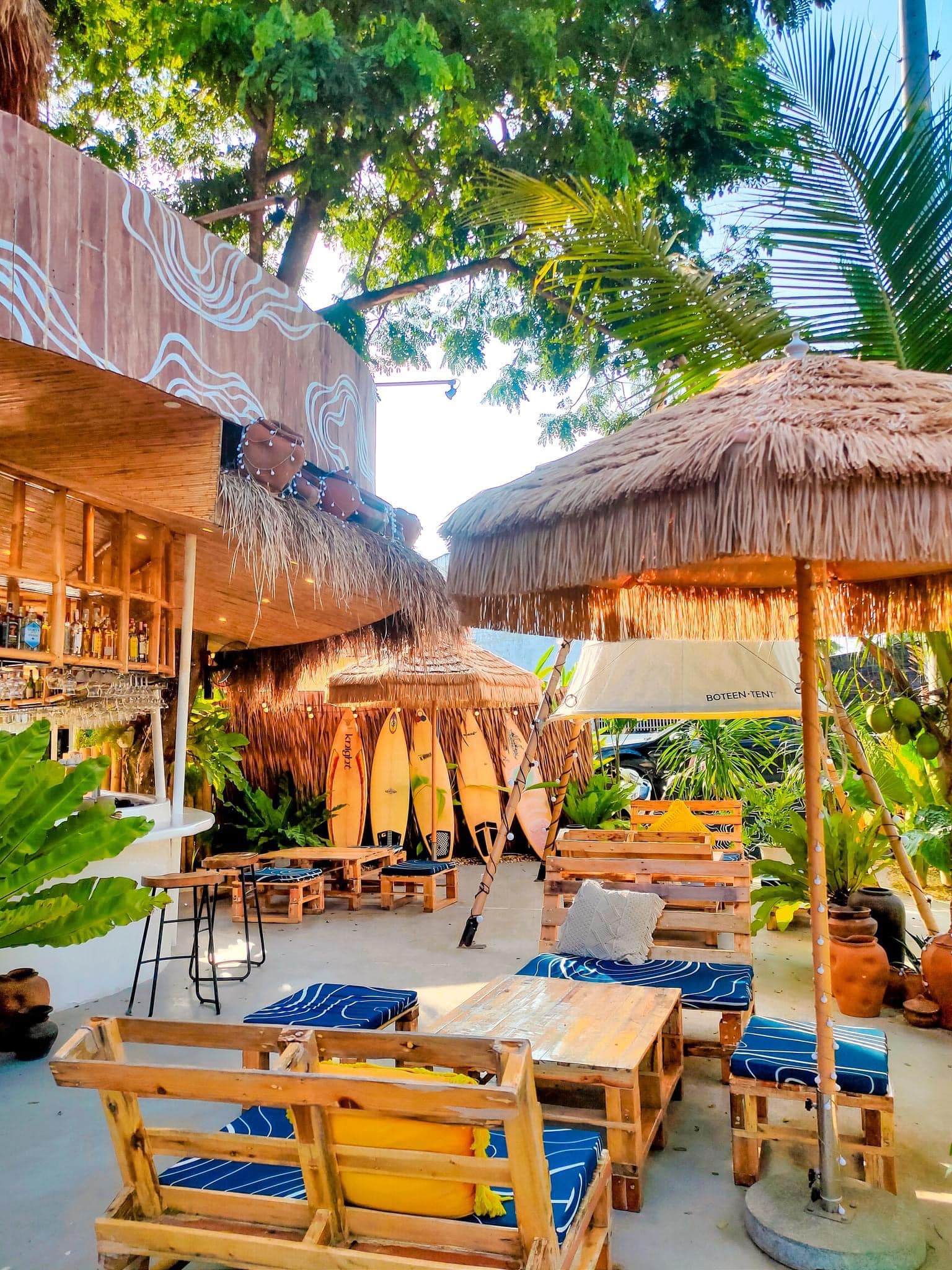 https://www.facebook.com/photo.php?fbid=795445719042300&set=pb.100057306375747.-2207520000.&type=3
A Restaurant with a Mayan Cave Atmosphere
The Mayan cave theme of MOSA Restaurant in Panglao is not only limited to the aesthetics but also extends to the menu offerings. MOSA takes pride in serving innovative dishes that combine flavors inspired by local cuisine with modern culinary techniques. From succulent grilled meats to fresh seafood with a tropical twist, the menu at MOSA is a delightful fusion of culinary tradition that will satiate your taste buds!
Another one of the highlights and amenities of MOSA is the bar, which is also designed to resemble a cave. The extensive drink menu features a wide variety of handcrafted cocktails, including unique drinks and cocktail creations. Sipping on a signature refreshment while surrounded by the cave-like exteriors is a surreal experience that cannot be replicated elsewhere, just here in Bohol.
Just recently, MOSA announced a new addition to their menu called the 'Pishzza'. This is described as the MOSA version of milkfish pizza with four cheese and truffle mushroom. With dishes like this, you can say that their menu is indeed unlike any other.
You'll indulge yourself in the culinary artistry of their dishes with harmonious blend of flavors that transcends the ordinary!
Taste some of MOSA's mouth-watering appetizers, the Black Cone Sharma for PHP268, a black cone crepe stuffed with thin slice beef loin, veggies, cheese, and chili aioli sauce; Gajok Bites at PHP268, too, a family of sphere thin crust bread filled with kimchi, cheese, and enoki wrapped in bacon. You also can't miss MOSA's Coco Mango Chicken, made of coconut milk and mango puree poured into fried chicken wings sprinkled with coconut flakes. This dish can land on your taste buds for only PHP335.
They also serve healthy salads – Shrimp Crystal Salad at PHP268, Chicken Garden Salad at PHP365, and the Crystal Russian Salad at PHP299.
And for their main entrées, savor on MOSA's distinct flavors with the Caveman Steak at PHP999, a slow cooked, oven-grilled beef shank with truffle wild mushroom cream sauce served with a side of grilled corn and mushroom; or the Meteorite Fisca at PHP599, a pan-seared salmon, topped with gold flakes with a tasty purple yam jam, coconut puree side dish, and pickled onions.
MOSA's Seafood Bestsellers
The soups and seafood dishes at MOSA Restaurant and Bar are to die for! Like the Jewel of the South, a seafood soup made of chowder originating from the south, with a mix of shrimp, mussel clams, and crab – for only PHP435.
Another bestseller is the Crustacean Burger for only PHP359. This burger is made of deiced shrimp, crab, and lobster meat with onion leeks and a special side of coleslaw.
MOSA Restaurant and Bar lets you come in and enjoy every day from 10:30AM to 10:00PM! Visit and enjoy a feast of delicious food at this Mayan-cave, beachfront resto located in Purok 5, Danao, Panglao, Bohol, just before Danao Barangay Hall and beside Keep Diving Resort Bohol.