Few things you need to know about Lessandra
From being a house series of Camella, Lessandra is now emerging as a brand. A brand that caters those who look for affordable but convenient homes. It was launched as a house series of Camella last 2018, and since people went crazy because of its affordability and quality, it was then considered as an official housing brand under Vista Land late 2019 to offer more Lessandra houses.
As a brand, Lessandra is now on top of its game making its own name in the real estate industry all over the Philippines. And here are the few things you need to know about Lessandra and why you should consider it as your investment.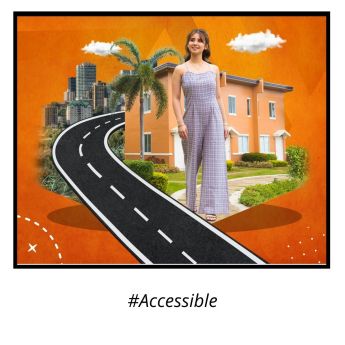 Going north or south? Not a problem! Lessandra communities are strategically located near access roads and highways!
Accessible – The best thing about Lessandra is that, it doesn't want its client to deal with traffic. That's why Lessandra is building its master-planned communities near express ways, highways and diversion roads.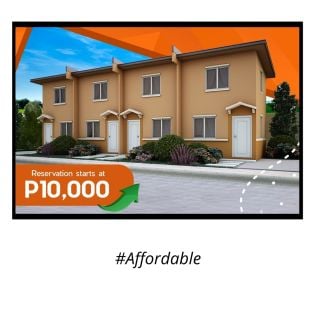 Yes! For as low as P10,000 you can definitely have your own space here in Lessandra!
Affordable – Lessandra offers affordable homes without compromising its quality. They offer townhouses and solo houses that range from 1.3 million to 2.0 million depending on its location and lot area.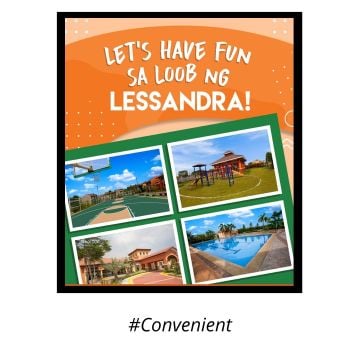 Let your kids explore! Have fun with them inside every Lessandra community!
Convenient – Same with its sister company Camella, Lessandra also offers top notch amenities like parks and gardens, clubhouse, basketball court, swimming pool and more.
That's it for today! you'll be getting more of Lessandra in the coming days! If you have questions or inquiries please contact Mr. Johndel Bucalos thru 0948-631-5158 or [email protected]
You can also visit Lessandra's Official website www.lessandra.com.ph
Join me as I unfold more unknown etc. by visiting my blog! Just log on to myblogetcetera.wordpress.com
Source: myblogetcetera.wordpress.com/2020/02/17/who-is-lessandra/