Life gets more convenient in Lessandra!
As the entire country faces the pandemic, bridging gaps in services due to restricted physical contact is among the efforts currently prioritized by Lessandra. The exploration of digital innovations resulted in seamless digital experiences, making contactless transactions possible.
Partnering with AllEasy is a part of the seamless digital experience upgrades done by Lessandra. AllEasy is a mobile app that lets users effortlessly pay their bills on time, within the comfort of their homes. This innovative mobile app takes Lessandra's promise of an easy-to-own house and lots to another level.
Launched on social media sites—Facebook, Instagram, and Twitter—on July 28, 2020, this partnership with AllEasy made safe and secure payments possible for Lessandra homeowners and homebuyers, effectively reducing health and safety risks especially during this time of pandemic.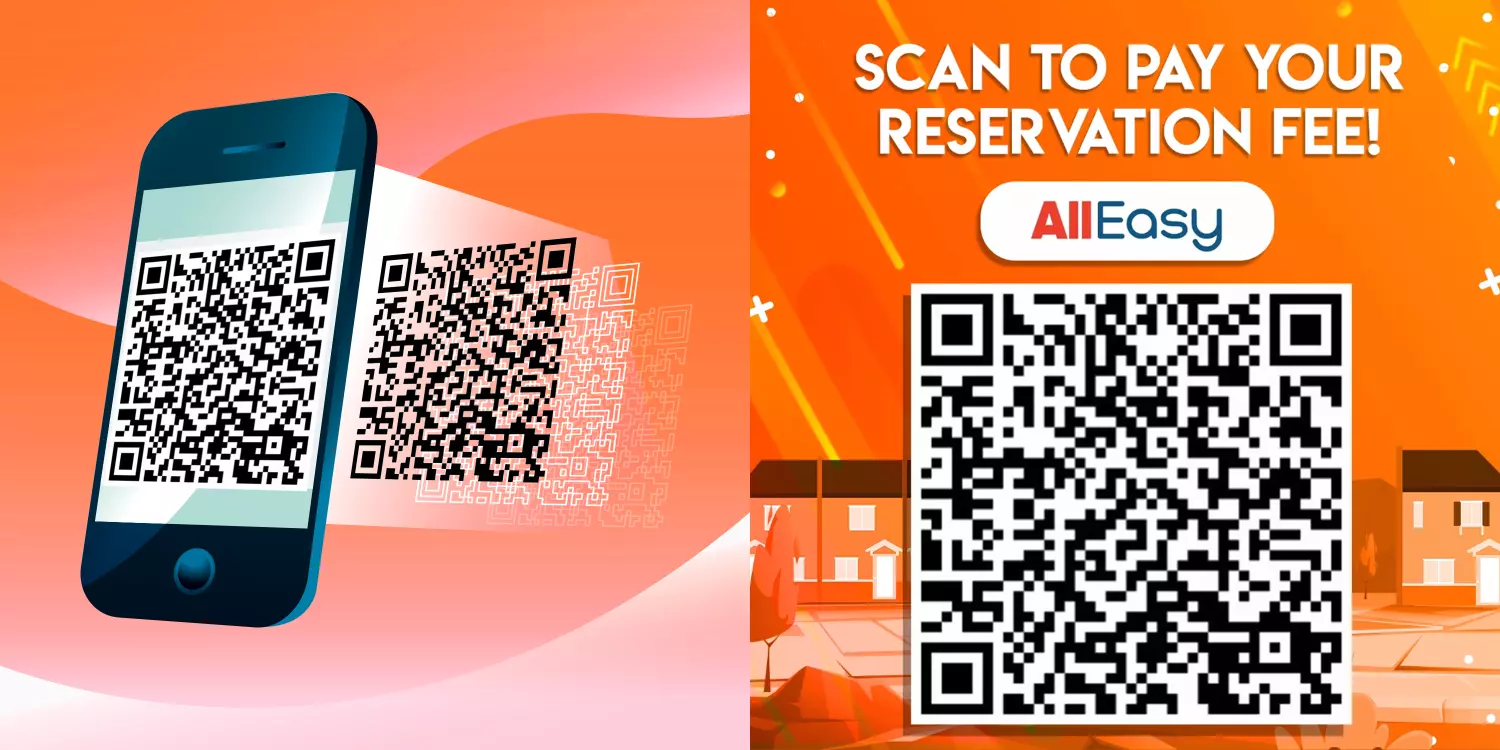 Reservation fees of Lessandra homebuyers can now be paid by simply logging on to the AllEasy app and scanning the Lessandra Reservation Quick Response (QR) code. In just a few minutes, a seamless reservation process is accomplished, bringing Lessandra homebuyers closer to achieving their dream home.
Paying downpayments and amortizations monthly is also hassle-free using the AllEasy app. In five simple steps, payments are securely done. Health and time are saved, as lines and public spaces are avoided when using the app.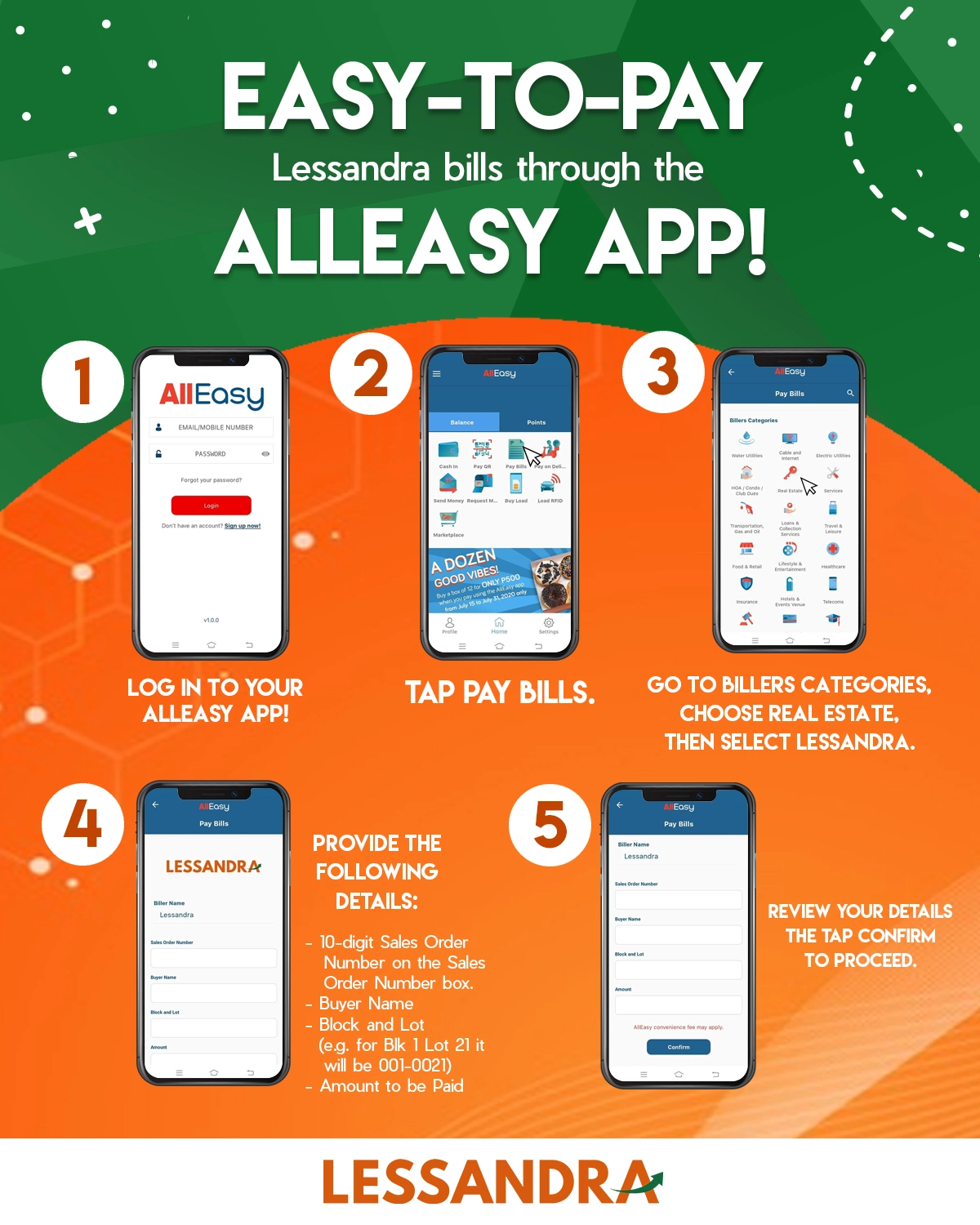 Bringing ultimate convenience to Lessandra homeowners and homebuyers, the AllEasy App is available in App Store for Apple users, Google Playstore for Android users, and AppGallery for Huawei users.
Homeowners and homebuyers' safety, security, and convenience are always on top of Lessandra's priorities. Countless steps are made to continuously strengthen actions towards the goal of providing maaliwalas homes for Filipinos. Digital innovations are explored for ease of transactions within the community, making convenient and boundless options available in Lessandra!
Enjoy the aliwalas life across Luzon, Visayas, and Mindanao! Follow Lessandra on Facebook, @LessandraOfficial, Twitter, @lessandraonline, Instagram, @lessandraofficial, and YouTube, @lessandraofficial for updates and exciting offers!