For Filipinos, Christmas Season has started way back in September – the start of Ber months. This has been the tradition and has been part of our culture. There have been different explanations as to why we celebrate Christmas Season longest in the world, but none really as a definite answer to this. Nevertheless, as we have the longest Christmas Season celebration, it is only natural that there are a lot of festivities, practices, and preparations that come along with it. In fact, when it comes to preparations, different localities are well-known for having bright and lively Christmas sceneries. Get to know the top destinations to witness this festive season.
1. Pampanga. San Fernando, Pampanga is well known as the Christmas Capital of the Philippines. Its Christmas Lantern or Parul Sampernandu started with a simple and basic design and has then evolved into making use of electricity to illuminate the lanterns. This craft had become so popular that the city holds an annual festival with a giant parol or lantern as a centerpiece – the Giant Lantern Festival. Villages compete in this festival in making the best giant lantern, displaying their creativity in the craftsmanship of the giant lanterns which have a standard size of 20 feet in height. Locals and tourists alike visit the city to witness the festival, which is usually held in the mid of December.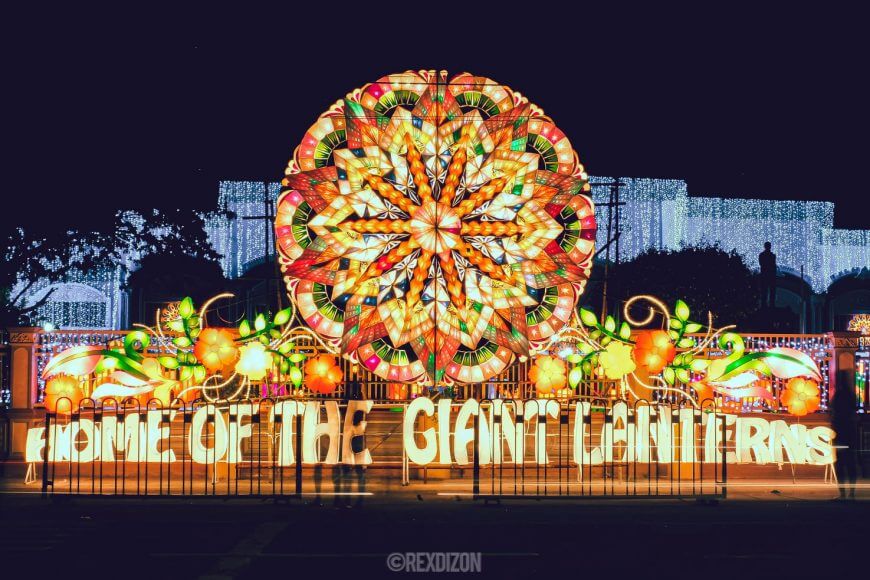 Image source: rubyasoy.com
2. Tarlac. Tarlac became the Belen-making capital of the Philippines in 2007 with its Belenisimo sa Tarlac Festival. The Festival opens a contest to all locals to recreate the Nativity scene, a major element of Christmas tradition. Each entry showcases the crafter's intricacy to details and workmanship's creativity. Amidst the pandemic and typhoons faced by the country and Tarlaquenos this year, Tarlac was able to push through in lighting up the province's Christmas spirit.
Image Source: Photo Roy
3. Cavite. The province of Cavite is not to be outdone when it comes to celebrating the Season. The City of Imus, in specific, has a month-long celebration called Paskuhan sa Imus. Aside from lantern making contests, the festival features night concerts, variety shows, trade fairs, and even life-sized characters in the plaza, which has become one of the favorite photo spots of kids and kids at heart. With its astounding bright lights at night, it is impossible to miss the festive mood of the city. No wonder Imus, Cavite was formerly called the "Christmas Capital of the Philippines".

4. Iloilo. While there are a lot of cities and provinces in Luzon known for their bright celebration of Christmas, Visayas also has its own Christmas Capital – Pototan, Iloilo. Pototan is a municipality in Iloilo know for rice granary, but not in December. Pototan definitely lights up the city with its Iwag Festival of Lights. This annual event started in 1997, and with its stunning display of Christmas tradition, it has carved out its own place among the top Christmas travel destinations in Philippines.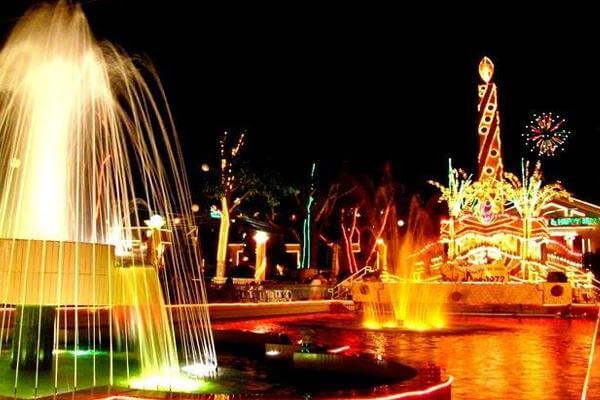 Image source: Discover Pototan Iloilo
5. Bacolod. Aside from the lighted parks and illuminated house and lots, there is a Christmas Village in Bacolod that you should not miss, the Bamboo Tonogbanua's Christmas Village. Owned by the visual artist Bamboo Tonogbanua, the Christmas village is usually open to the public every December. His showcase of his Christmas Village Collection is so popular that it became an attraction in the city.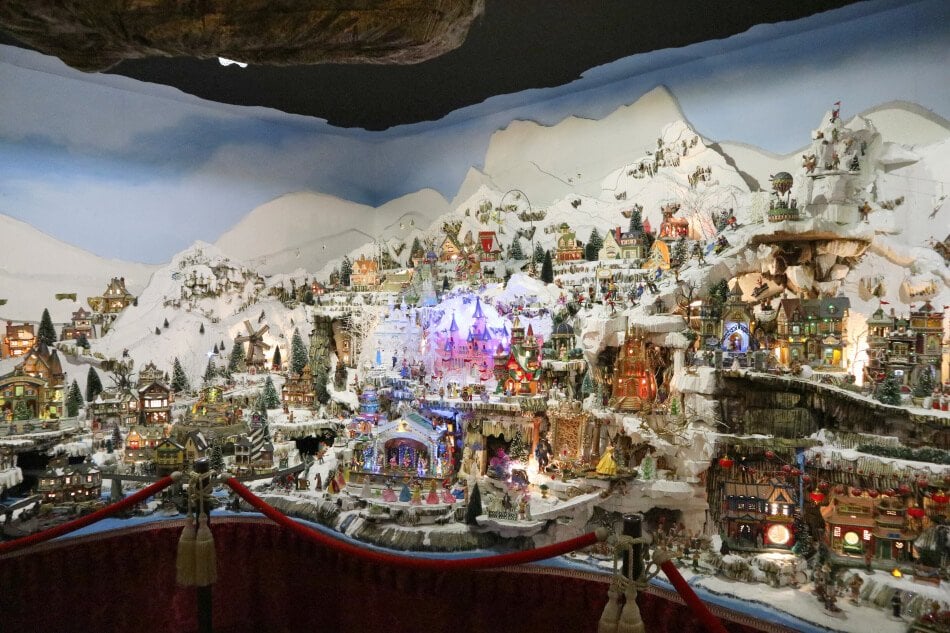 Image source: Bacolod Food Hunters
6. Dumaguete. If Bacolod has Bamboo Tonogbanua's Christmas Village, Dumaguete has the famous Dr. Rico Absin's Christmas House! Located in Piapi, Dumaguete, it magnificently displays various Christmas decorations from lights to Christmas trees and other items in the living room, kitchen garden, and basically, all throughout the house and lot! If you are in the city for the Christmas Holidays, you better not forget to pay a visit in this one-of-a-kind Christmas display.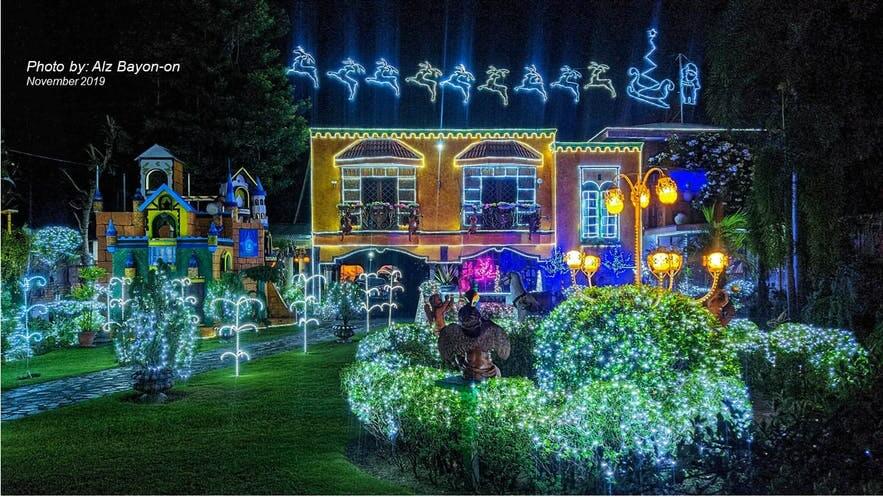 Image source: Dumaguete Christmas House
7. Tangub City. You might think that only Luzon and Visayas have their Christmas capitals, well then, you're in for a surprise. Mindanao has Tangub City in Misamis Occidental, which has earned a label of Christmas Symbols Capital of the Philippines. What makes this Christmas festival different from the others is that aside from its different themes and displays yearly, it also features iconic landmarks from other countries. With only a minimal fee, locals and visitors alike are able to see replicas of famous spots of different countries. Tangub's Christmas Symbols Festival is also known as the longest-running festival in the country.
Christmas is definitely a Season for everyone. It crosses borders and is present all over the country, just like Lessandra, a housing brand under Vista Land. Available across Luzon, Visayas, and Mindanao, the quality and affordable house and lot of Lessandra is the perfect home choice for homebuyers. Visit Lessandra's project listing to know more about its quality and affordable homes, and who knows, you might just find the best home location to celebrate your Christmas yearly.