The Bureau of Internal Revenue (BIR) launched its first mobile application for Taxpayer Identification Number (TIN) Verification as part of its digital transformation efforts. With this, taxpayers can easily check their TIN using their smartphones and can get immediate real-time responses from the concerned BIR office.
What exactly is a TIN?
A TIN is a unique set of numbers issued by the Bureau of Internal Revenue (BIR) to a taxpayer, which a taxpayer can only get a TIN once in their lifetime. The law does not allow an individual to have two TINs as it is stated in section 275, Violation of Other Provisions of this Code or Rules and Regulations in General of the Tax Act of the Philippines.
The TIN is issued to taxpayers to track their tax obligations and payments. Tax payers like working individuals, business owners, and investors, just to name a few, need their TIN for a lot of tax related activities including filing for tax return which basically reiterates your reportable income, expenses, tax credits, and other financial information. Moreover, TIN is essential especially for investors who wish to acquire more assets that are taxable, like a house and lot. Owning properties like real estate has certain implications on your taxes- this transaction will require one to have a TIN.
Several public and private institutions, like banks, would ask for your TIN, along with other requirements when you open an account or when you apply for a loan for the purpose of acquiring a house and lot in the Philippines. A real estate property, may it be a condominium or an affordable house and lot, is one of the common necessities for all families. One way or another, in this lifetime, you will have to buy a house of your own which makes it essential to secure a TIN.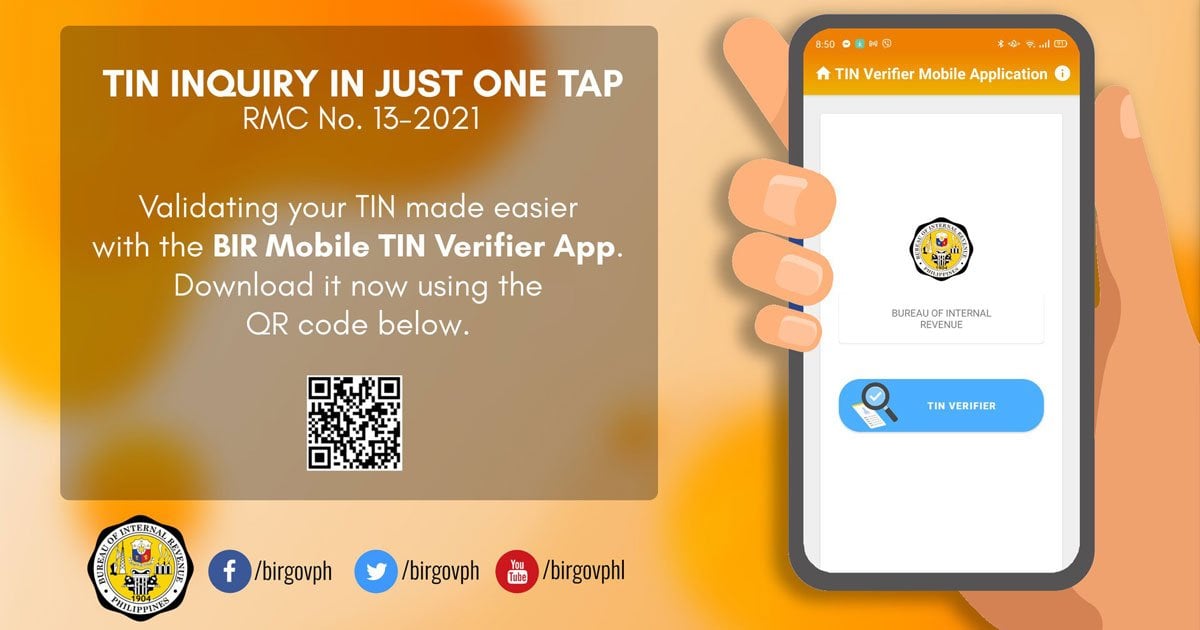 This application is useful for taxpayers, especially for those who don't have the time or simply can't visit the BIR office. One concrete example could be OFWs who are not in the country to personally process their TIN verification. To get started with the application, here are quick and easy-to-follow steps to get handy with it.
Getting the TIN Verifier Mobile App
1. Download the Application
If you are using an android powered smartphone, go to the Google play store. If you are an iPhone user, go to the App store. In your Google or App store, type on the search bar TIN Verifier Mobile Application. The icon of the app should then appear shortly. Choose the yellow icon with an animated document, a peso sign, and with the word TAX on it. Click Install to start the download.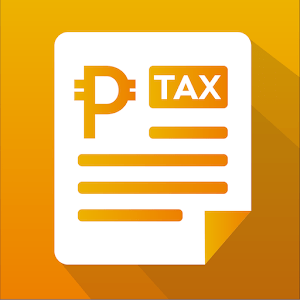 2. Read through the App's Disclaimer Box
After downloading the app, a Disclaimer Box will appear. It contains the BIR Privacy note, a quick overview of the personal information they collect, when they collect it, their limit of use, and how they secure the data collected. Read it through then tick the box that indicates you have read and understood the privacy policy.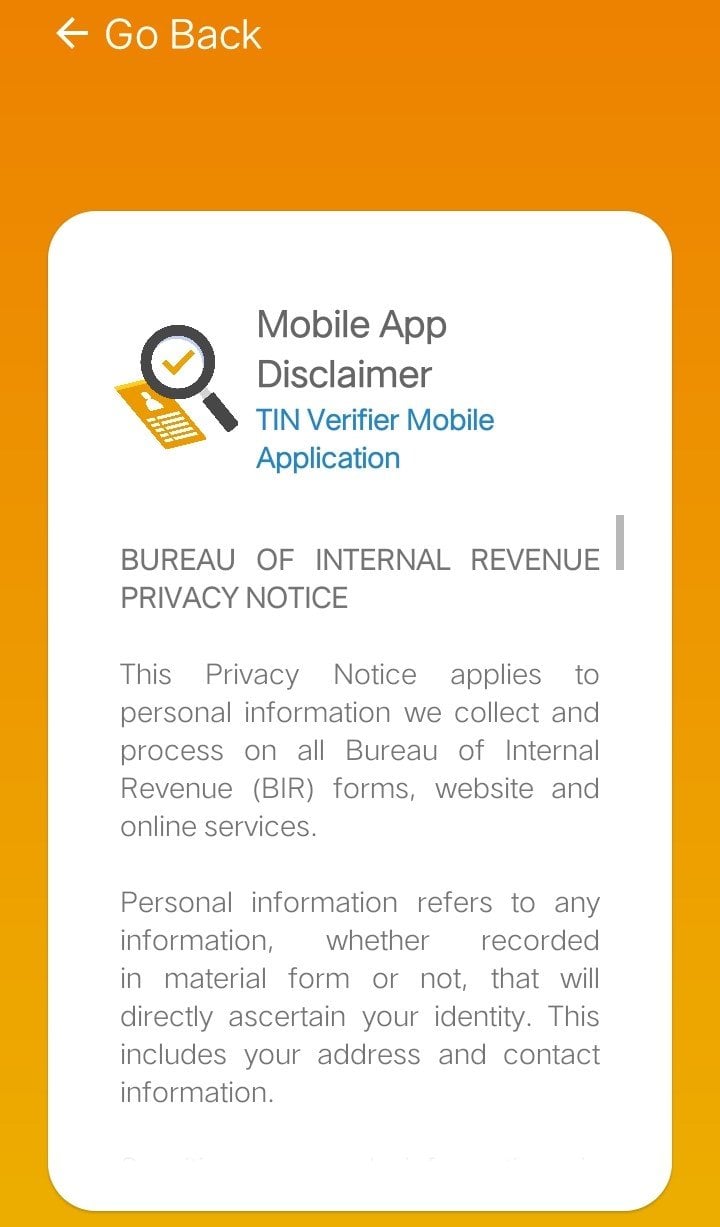 3. Verify your TIN
The main interface of the application has a minimalistic design. It is straightforward with only the TIN Verifier tab clickable for service. Click the blue Verifier tab and it should lead you to a disclaimer box. It informs you about the service and the availability of their system which coincides with the normal working hours of the said office. The disclaimer box also contains a notice regarding the immediate deletion of any data the users sent to them, once the transaction is completed. After reading, just click proceed.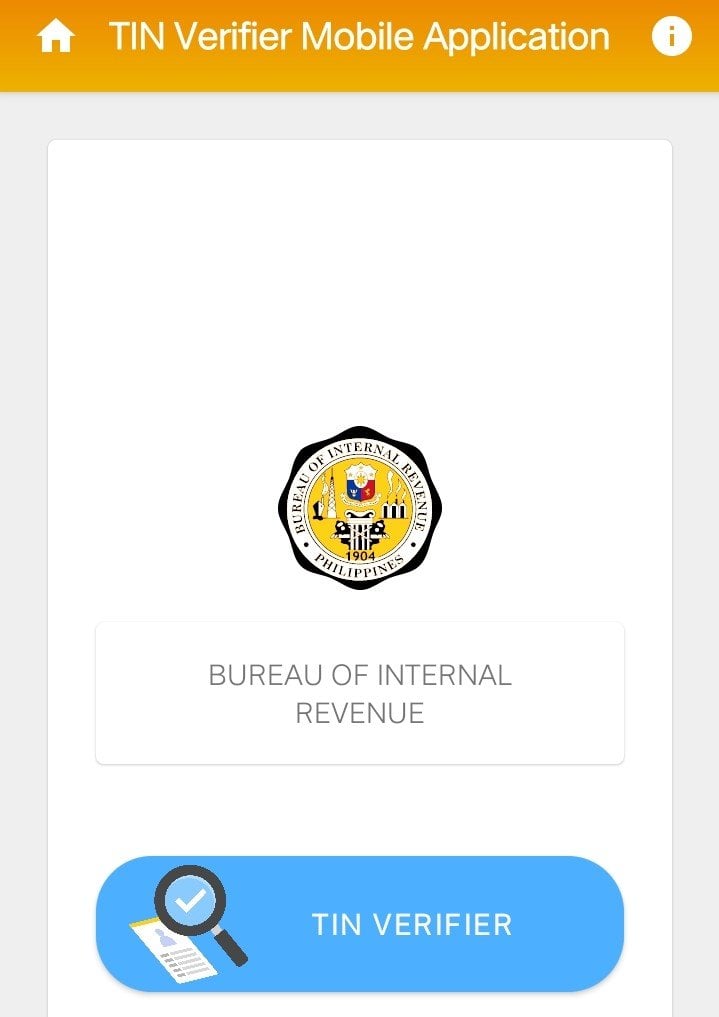 4. Choose what service to avail
The TIN verifier has two identified services namely TIN inquiry and TIN validation. Choose which one you would want to avail yourself of via the app. Click the intended task to complete. It should lead you to the next part of the process, but in the event that no available customer service representative can assist you, a pop up message would appear to notify you.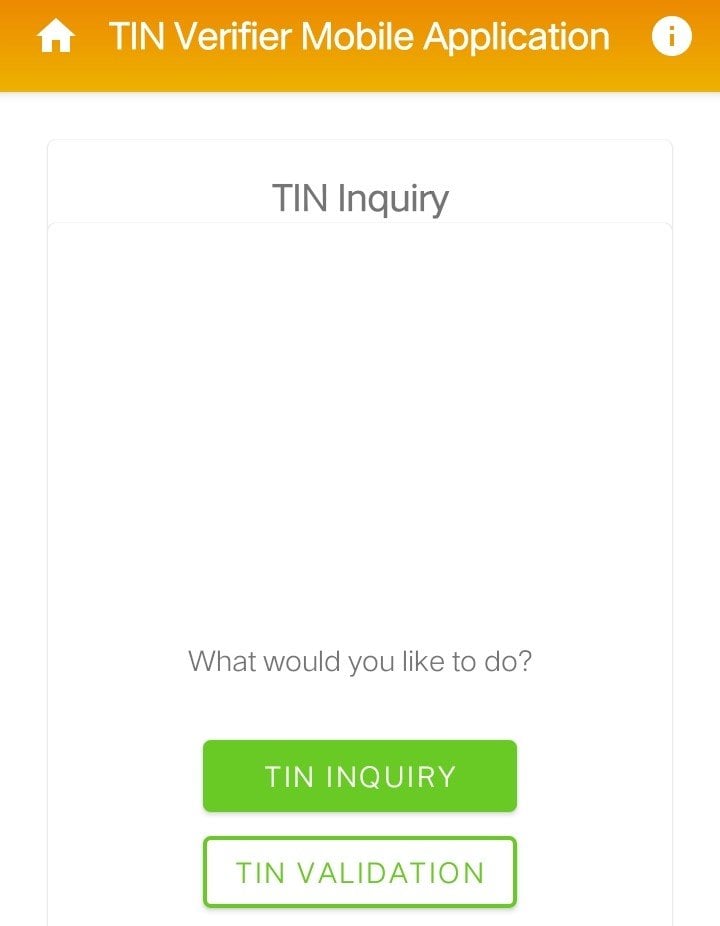 5. Talk to a customer service representative
Every user of the app is assisted by a customer service representative. A couple of personal information will be asked to confirm the applicant's identity. For instance, if the goal is to check TIN validation, information like the TIN, complete name, birthday, address, civil status, spouse name (if applicable), and photos of your valid ID and your selfie with it will be required. The customer service representative will help users all throughout the process and once completed, another notification message will appear.
As fast and as easy as the five steps above, you can verify your TIN now using BIR's mobile app. There is no need for you to go out, leave the premises of your home, and wait in long queues anymore. This mobile application brings every taxpayer the comfort and convenience of services done on digital platforms. However, for those who do not have access to a smartphone and the internet, all BIR offices still accept walk-in taxpayers. All services concerning BIR, as per BIR Deputy Commissioner Arnel Guballa, must be available to process in all their Revenue District Offices (RDOs) for those who prefer to visit physically.
TIN verification has now become easy and hassle-free thanks to BIR's TIN Verifier Mobile App. With this app, the question on how to verify TIN (number) Online is answered. For more information, visit Bureau of Internal Revenue's official website or follow their social media accounts on Twitter and Facebook at @birgovph.
---
Lessandra offers affordable house and lot for sale in the Philippines. To know more about Lessandra communities, just visit the Project Listings tab. For more insightful articles on real estate, residential properties, home design, and tips on how to buy a house and lot in the Philippines, go to Lessandra's Lifestyle and Home Investment Blog. A lot is in store for you in Lessandra! Check it out now and subscribe to get updates on the latest reads!