She is the one person who can find you in the middle of the crowd. The one person who will know you despite all the changes you go through growing up. A mother's love transcends time and distance and is often one of the things overlooked by children just because it's always there.
Despite knowing them for so long, sometimes, children do not fully know or understand their mothers— the thoughts going on inside their head, the emotions they constantly feel, and most of all, the struggles they face. Having a glimpse of what mothers think and want to say is among the most precious words and messages a child gets to treasure for a lifetime.
To honor mothers this Mother's Day, here are words from mothers that will heighten everyone's appreciation for their hard work, sacrifice, and never-ending love.
How did motherhood change you?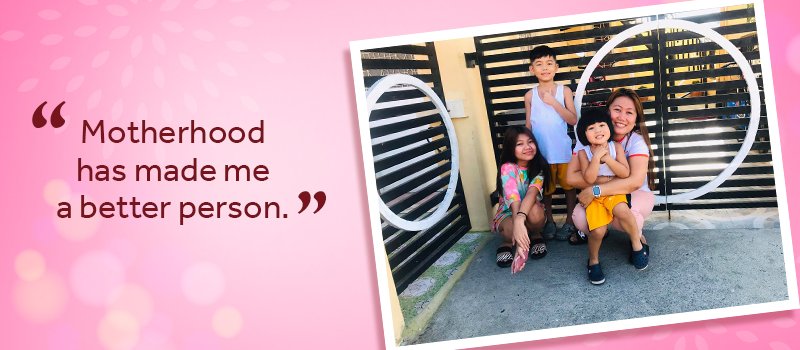 A mother's life goals shift as their child becomes one of their top priorities. Motherhood means keeping in mind not just their own needs but also their children's needs: from every day to long-term ones. More than their own life, as a parent, they also have to keep in mind the well-being, security, and future of their son or daughter. They always remind themselves that every move they make the moment they enter motherhood will not just affect their own self, but also, their children.
What is the most challenging part of motherhood?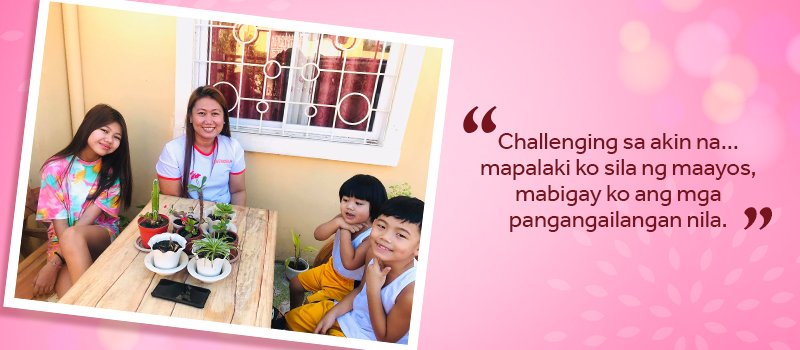 Every new chapter in life is not all rainbows and butterflies. There are challenges and obstacles to overcome that require incredible strength and perseverance. And, entering motherhood entails lots of struggles. Providing for their children while managing time spent with them is among the trying parts of being a mother, more so for working mothers. Finding the perfect time balance and avoiding the scales from tipping more to the other side is one of the greatest obstacles to overcome.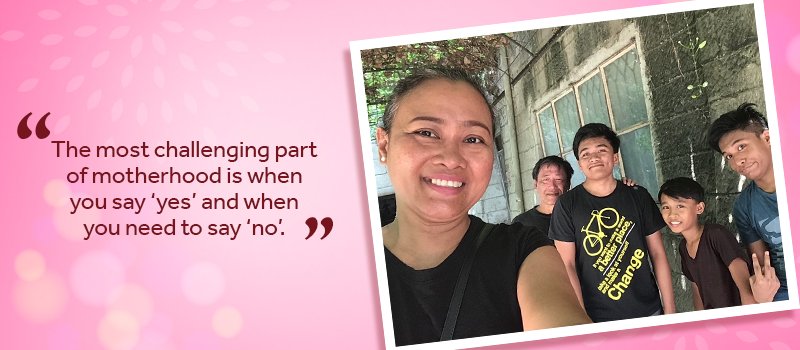 Knowing how to discipline children is also an unexpected challenge; being a mother and a parent means carrying the responsibility of shaping and influencing a child's perception of what is right and wrong. There is a struggle for mothers to measure the gravity of their responses in whatever their children would do— choosing the right words to help their child and to avoid devastatingly hurting them in the long run.
What is the most rewarding part of being a mother?
Despite the challenges to overcome, there are, without a doubt, silver linings when it comes to being a mother. As many mothers would often say, it is the best job they ever had.
The love a mother has for her own child erases all the struggles and hardships faced when providing for the child's wants and needs. The child's mere existence and happiness are enough to lighten stress and exhaustion. For mothers, just being there and seeing their child grow up to be a great person is among the most rewarding moments they get to experience.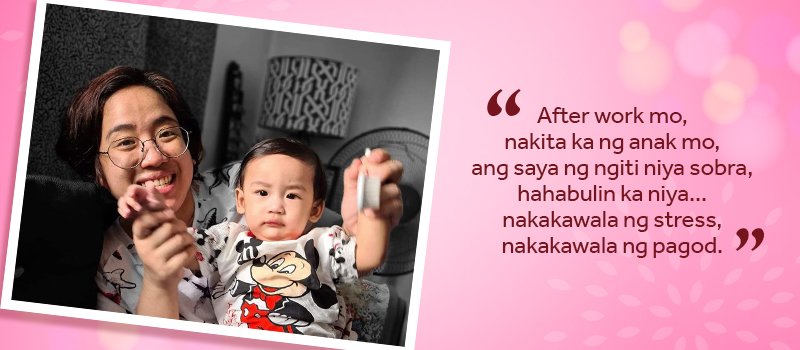 Also, the simple acts of affection and appreciation matter greatly to a mother. The love they receive back from their child is a priceless reward for them. The words "thank you" and "I love you" mean the world to them, and they are likely their most treasured words from their child.
What are the things about your child/ren that make you proud?
Seeing the effects of their efforts and hardships is an experience of a lifetime for a mother. Their child's achievements feel like their own achievements. Every "first" of a child, from birth to adulthood, is cherished by every mother.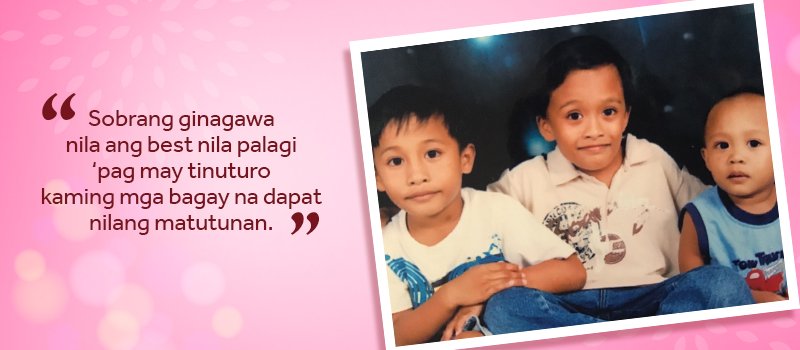 It may be a simple matter for a child when they just try new things and explore. For a mother, knowing that their child puts effort into learning and trying new things while giving their best makes them proud and accomplished as a parent. And most of all, the best reward they get to receive is when their own children are proud to call them their own mother.
What lessons do you want to impart to your children?
Right from the very start, mothers are the first and best teachers a child can have throughout their life. Their lessons last a lifetime; every child carries their mother's advice even when they set off to pursue their own path, and when they eventually build their own family.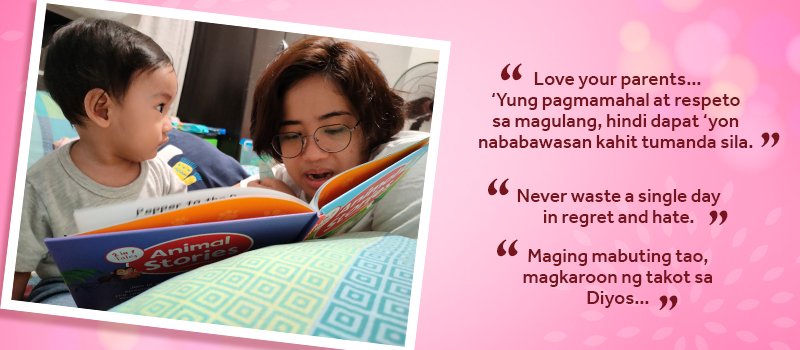 One thing that makes a mother's advice worth far more than money is the life experiences every word brings with them. Consciously and unconsciously, these gems build trust and security in every child, helping them stand strong on their own feet. These precious words help them become more capable of being independent, and being sure of themselves.
The moment a person becomes a mother, the bond formed with their child or children is more likely the strongest relationship they can have throughout their life. It is one of the foundations a home is built upon; the one connection that contributes to what defines the word "home".
This Mother's Day, every hard-working and loving mother deserves all the recognition, honor, and love, for every sacrifice they did and the support they continuously give to their children. Their unconditional love and dedication to give their children the best life imaginable is the most inspiring selfless act in the whole world.
Salute to every mother! Happy Mother's Day!
---
See related article in An Open Letter to Fathers. The best way to strengthen bonds and connections at home and to secure a stable future is by investing in quality and affordable house and lots.
For more information about affordable house and lots, head over to the house listing section. To know more about the affordable house and lots for sale available in each Lessandra community, give the property listing section a visit. It's time to live in the best