Kitchen is the heart of the home. It is where the nourishment for you and your family's body is prepared. Nowadays, the kitchen is no longer just a preparation area, it has evolved to a home space - where families and friends can come together and bond. It is also a place where one can express himself or herself through what he or she whips up. Whether you are preparing the dishes for yourself or for your loved ones, alone or with someone else, the kitchen plays an important role in your home. Whilst having a spacious and functional kitchen is ideal, not every home has the space to accommodate a big kitchen. That doesn't mean, however, that you can no longer make it functional or a fun place. With the help of the most useful kitchen gadgets, preparation is not only easier but also enjoyable.
For practical yet enjoyable kitchen moments, get these useful gadgets and tools in the kitchen to help you.
Cosori Smart WiFi Air Fryer
An air fryer is an amped-up countertop convection oven. It's gained popularity as it's a healthier option in cooking – no use of cooking oil in the process. It is also one of the most useful kitchen gadgets, simply place the food in the basket, set the time and temperature, and let it do the cooking. But what is better than having an air fryer? That is having an air fryer which you can control via WiFi. Yes, you read that right, after placing the ingredients in the basket, you can walk back to the living room or go back to what you were previously doing as you can cook the meal by controlling the air fryer through the VeSync app, downloadable in Google Plays and App Store. This new kitchen gadget levels up the convenience of cooking simply with a WiFi connection and the app.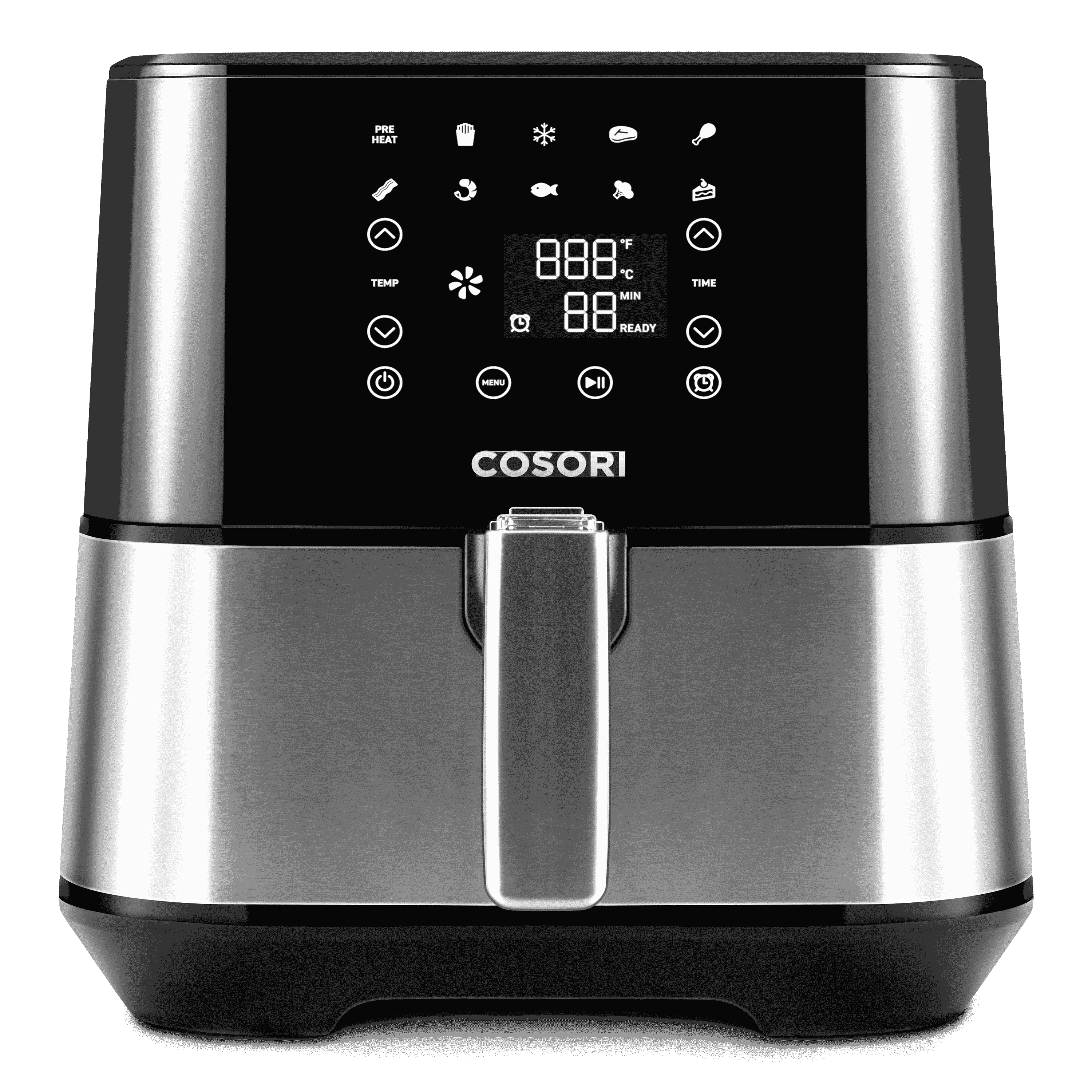 Photo source: https://cosori.com
Kitchen Thermometer
Another must-have tool in the kitchen is a kitchen thermometer. There are different types of kitchen thermometers; the instant-read thermometer that allows you to take the instant reading of food temperatures; a meat thermometer which is used to monitor the temperature of meat, especially during roasting; candy and deep-frying thermometers used for hotter temperatures; an oven thermometer to know the real temperature inside your oven, usable especially for baking; and a refrigerator thermometer to know the real temperature inside your fridge. And just like the air fryer, there is also now a smart kitchen thermometer which you can connect to your phone through Bluetooth.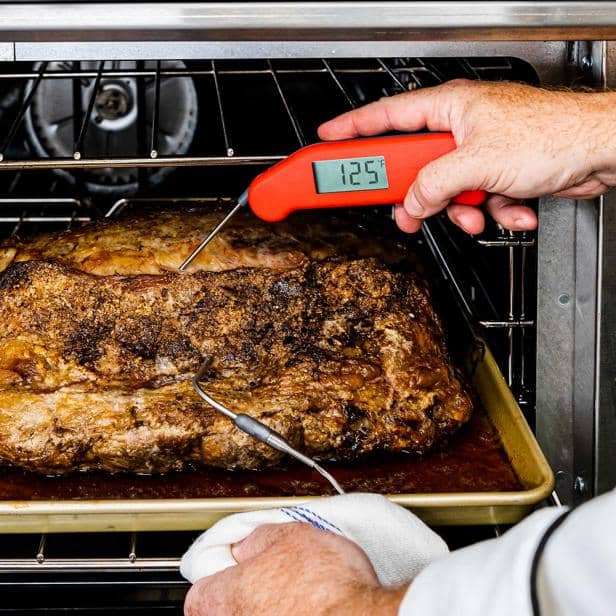 Photo source: https://www.foodnetwork.com
8 in 1 Kitchen Tool
Not all of the most useful kitchen gadgets are electronic. There is, in fact, a multi-purpose tool in the kitchen that screams functionality without the use of high technology – this is the 8 in 1 kitchen tool. The 8 in 1 kitchen tool has the following; a metric measuring cup, cheese grater, spice grater, egg masher, egg separator, can opener, lemon squeezer, and a funnel – all placed together in a bottle-shaped container. This practical, space-saving item can simply be just one of the most useful kitchen gadgets one can have, and what makes it even better is that it doesn't come at a high cost. You can get it for only a few dollars on Amazon or even below Php500 in other online stores like Lazada and Shopee.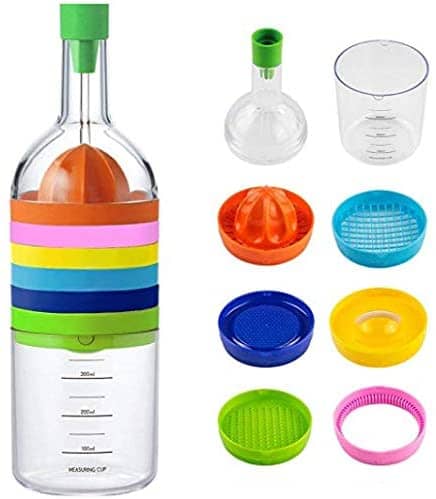 Photo source: https://www.amazon.com/BUTEFO-Kitchen-Multipurpose-Gadget-Bottle/dp/B01C5PBIN0
June Oven
Talking about usability, another kitchen gadget that offers multi-functionality is the June Oven. Want to whip up different dishes but lacking space in your kitchen? The June Oven answers that dilemma. This new kitchen gadget looks like a toaster but can do so much more than that. It is a convection oven, an air fryer, a grill, roaster, slow cooker, dehydrator, reheat, pizza oven, proofer, broiler, warming drawer, and yes, a toaster. With all that it can do, you don't need to buy different items – saving you cost and space at your home. And if that's not enough reason for you to get this, you can download the June App to preheat and adjust the time and temperature remotely anywhere. You can also monitor what you are cooking through a live video, and it gives you access to hundreds of recipes. Now, that is one proof of how technology can bring much convenience to us, even in the kitchen.
Photo source: https://juneoven.com/
Stand Mixer
If you are into baking, then a stand mixer is a basic kitchen gadget you must have. Stand mixers usually vary in terms of size and speed settings. If you have limited space, you may opt to get a small stand mixer. Consider also how often you would be making pastries and cakes and the quantity so as to determine the stand mixer that would suit you best. It will not be difficult to choose the right one for you as there are many quality and affordable stand mixers being offered in the market.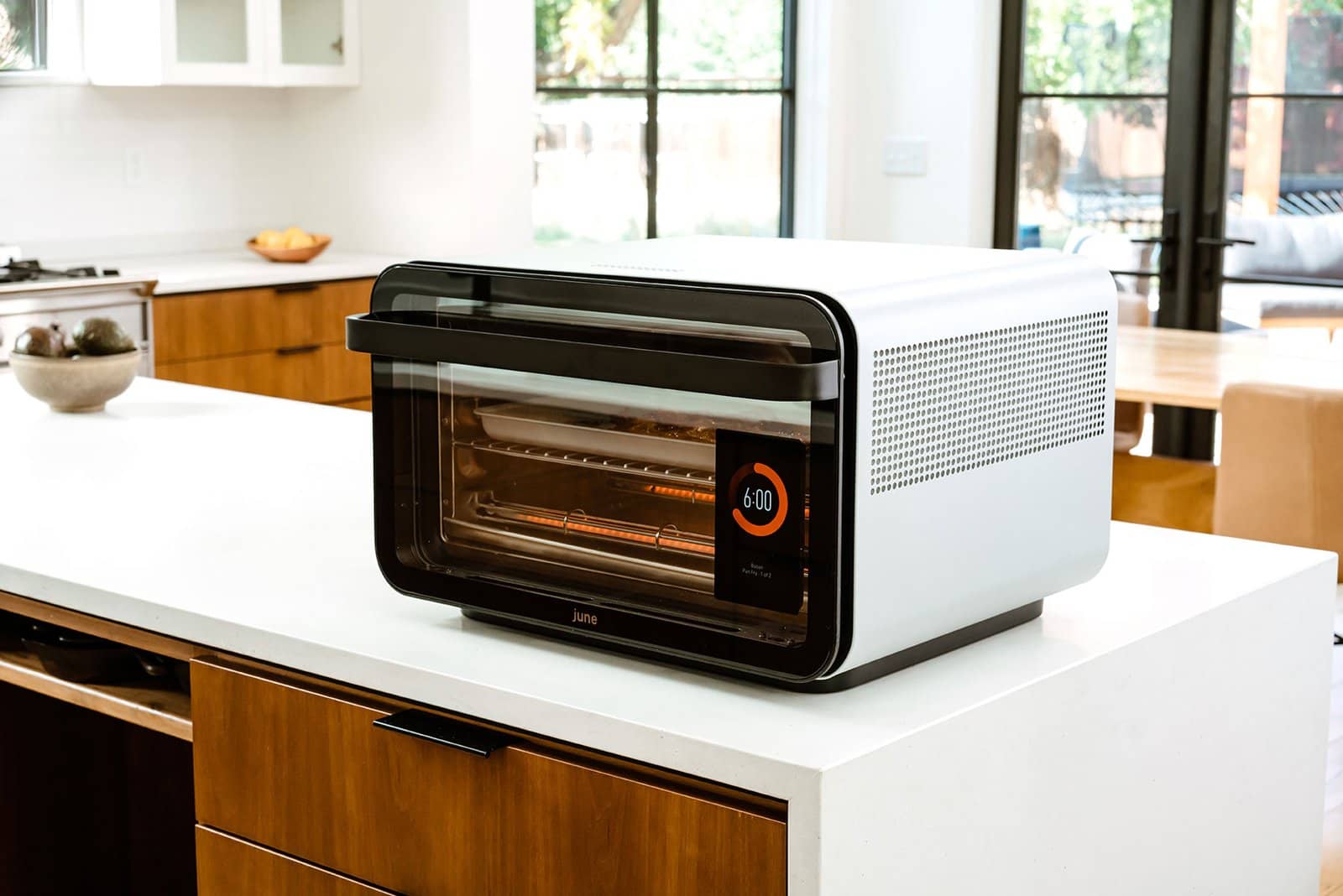 Photo source: https://www.goodhousekeeping.com/
Silicone Kitchen Tools
You can have all the new offerings in the market, but you cannot miss the basic tools in the kitchen – the cooking utensils. Cooking utensils are available in different made – there is stainless steel, plastic, wood, among many others. One type, though, presents many advantages over the others - the silicone kitchen tools and utensils. These rubber-like utensils are user-friendly and do not scratch or damage non-stick cooking pans. They also do not stain easily and do not retain the odor of the food, unlike with rubber cooking materials. Silicone utensils have high heat-resistant thus, a silicone spatula can be used in stirring hot mixtures compared to plastic cooking utensils.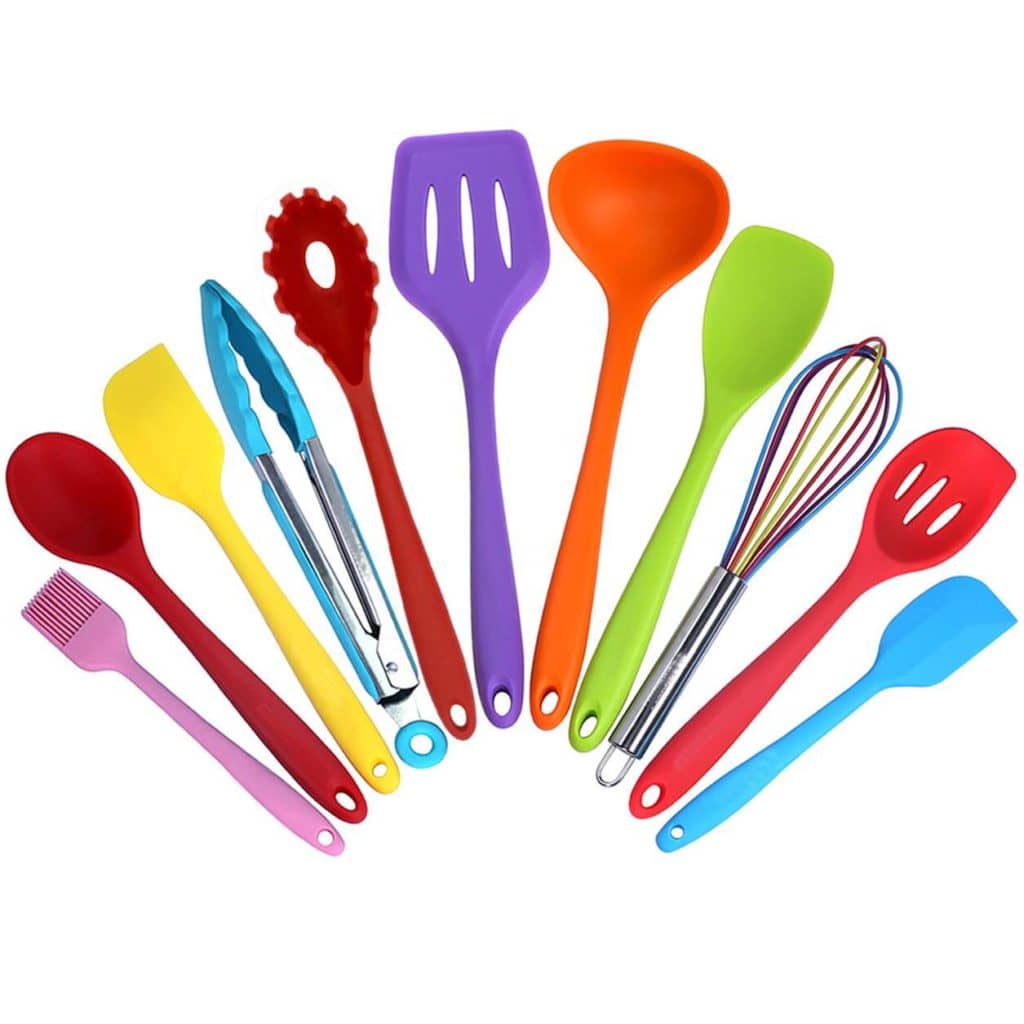 Photo source: https://ktchndad.com/best-kitchen-utensil-set/
The above are just some of many tools in the kitchen that would delight you, your friends, and your family as you make your meals or as you bond in creating new recipes. Some would prefer getting the new kitchen gadgets, taking advantage of the convenience and ease of use brought by technology, while some would prefer the classic or traditional ones. Most of which would also help you avoid overcrowding your space. Choose the items that will answer your needs and personality. Remember, though, that the most useful kitchen gadgets are the ones that you would be using and not just hoard or keep on your cupboard. With these items at your hands, a fun and delightful time await you at the heart of your home.
---
Lessandra Blog is a compilation of home-related articles. For real estate investment and tips on how to buy a house and lot in the Philippines, visit Lifestyle and Home Investments. To know more about Lessandra's affordable house and lots for sale, visit the Project Listings and House Listings.