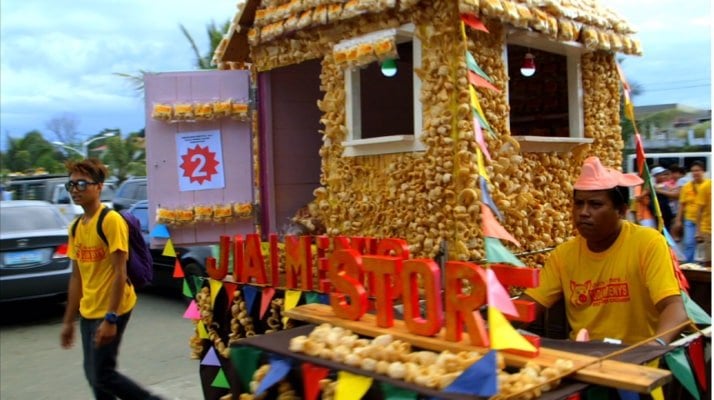 Photo Source: KapusoMoJessicaSojo twitter
Every February, the town in Santa Maria in Bulacan celebrates a festival dedicated to Chicharon- a snack close (literally, as sometimes leads to heart attack) to the hearts of every Filipino. Chicharon is made of dried-up pork rind or pork belly, deep-fried to achieve a crunchier texture making a crackling sound from your every bite. The description of the snack speaks for itself - unhealthy. But let's face it, we always find ourselves giving in to the tempting taste, smell, and delicious sight of chicharon.
The celebration of the Chicharon Festival in Sta. Maria, the first-class municipality in the Province of Bulacan, gives its makers a well-deserved recognition. Sta. Maria's Chicharon industry delivers an outstanding economic boom to the town, drawing more and more people to come and visit Sta. Maria, just to personally taste the famous product. But Sta. Maria isn't just all about chicharron.
As loud as the crackling sound of the chicharon, Sta. Maria is now making its name known for more than just chicharon ,and here is the list of some of the interesting things you should know about Sta. Maria, Bulacan:
1. One hour away from Metro Manila
With Bulacan being the Metro Manila's gateway to the North, Sta. Maria has a viable travel time to and from the Metro. Exploring the beauty and hidden gems of Sta. Maria is uncomplicated. Travelers from Metro Manila may take the Philippine Arena Exit or Bocaue Exit to easily reach the maaliwalas or cozy town of Sta. Maria.
Let's also highlight the convenience Sta. Maria gives to every commuter; Jeepneys are available 24/7 with the Sta. Maria to Monumento route, several bus lines are also available with Angat/Norzagaray/Sta. Maria to Divisoria and Angat/Norzagaray/Sta. Maria to Cubao routes, and of course, the premium Point-to-point buses or P2P is also available with the route of Sta. Maria to SM North/Trinoma.
Thanks to the improving transportation system, road infrastructure, and the developing town of Sta. Maria, travelers and commuters get to experience a much convenient means of transportation in just an hour from Metro Manila.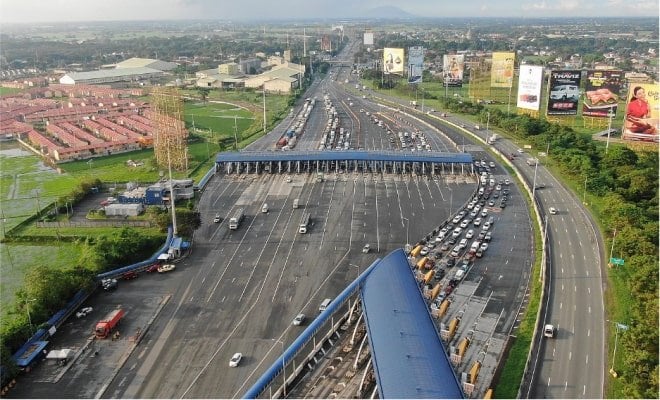 Photo Source: autoindustriya.com
2. The New Tourist Destination
As a developing town in the Province of Bulacan, more people are drawn to visit Sta. Maria because of the popular tourist destinations within and near the neighborhood of Sta. Maria. Here are some of the many popular tourist destinations:
4K Garden Resort
A nature-inspired resort featuring different types of pools; wave pool, clover pool, semi Olympic pool, and their very own Mushroom and Maharlika pools. To level up your pool party experience, gigantic slides are also available. The resort is perfect for every occasion, not to mention that the room rates, entrance fee, and rental fee of the resort are surprisingly affordable.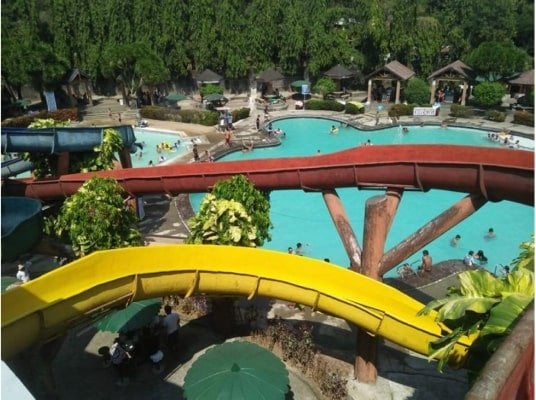 Photo Source: primovenues.com
Pinagrealan Cave
Next is the Pinagrealan Cave. The cave, said to be the hideout of our revolutionary leaders during the Spanish-Filipino war, is now one of the tourists' favorite. For only a Php 50 entrance fee, you can experience the fun and thrill inside the cave. Aside from the limestone rock formations, there are also pools inside the cave.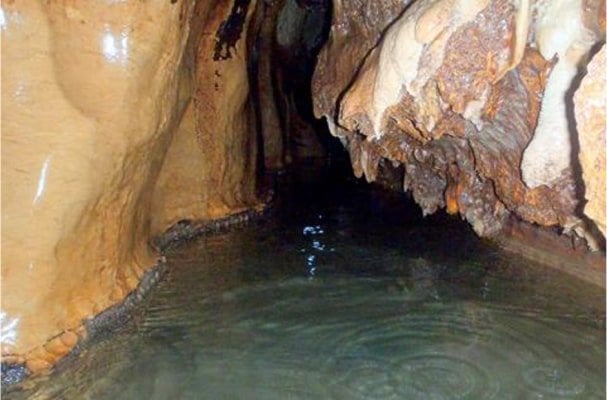 Photo Source: travelmyglobe.com
Bitbit River and Hilltop
The Bitbit River and Hilltop is dubbed as the Baguio of Bulacan-Hilltop. Mesmerize as you catch the breathtaking view of the Sierra Madre and Cordillera Mountain Ranges. You can also experience the cool weather here for an official Baguio-feels! With the cottage rental fee as low as Php 250, relax and have a fun time with your family and friends through the multiple activities you can try here like swimming, hiking, rappelling, or as simple and satisfying as site seeing. Bitbit is also a favorite of our bikers as it highlights its 100-feet long bridge that is said to be the entrance to Angat Dam. Bitbit is your complete package go-to destination for any type of activity. Bring your cameras with you as every spot of this place is picture-perfect.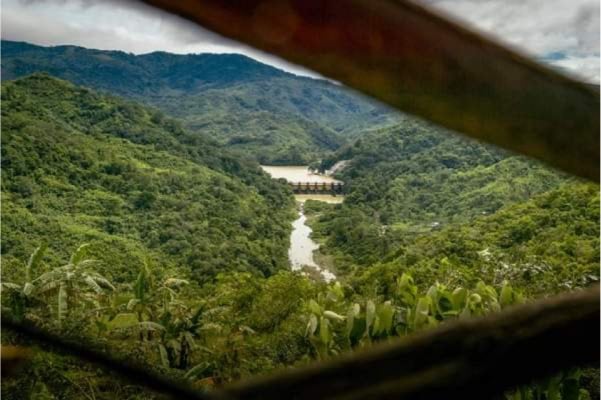 Photo Source: transitpinas.com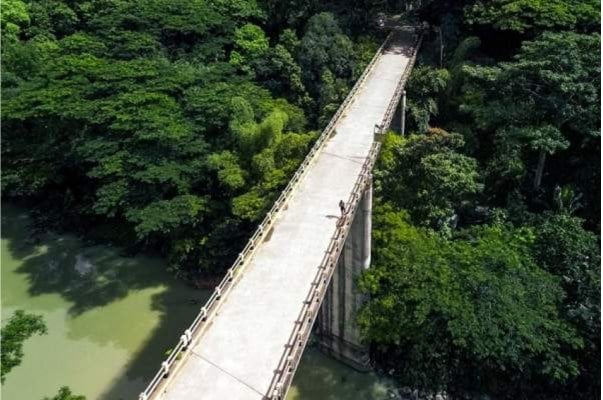 Photo Source: transitpinas.com
La Purisima Concepcion
Last but not the least is La Purisima Concepcion, also locally known as Sta. Maria church. This is where the town took pride in its name, Sta. Maria. Sta. Maria was named after the Blessed Virgin Mary- the town's beloved patroness. The church holds the regal image of the Blessed Virgin Mary, which is said to be miraculous. Tourists never miss to visit La Purisima Concepcion of Sta. Maria because of its beauty and history.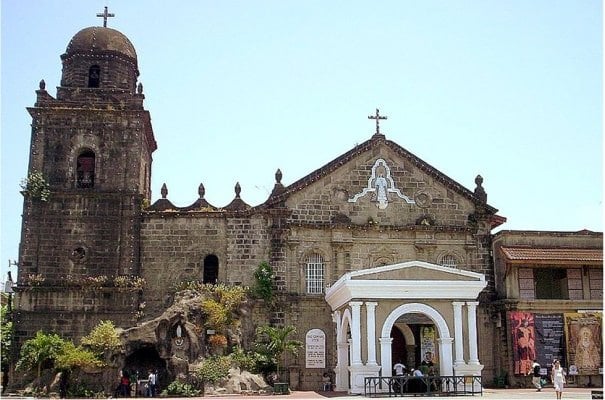 Photo Source: wikipedia
The list of the tourist destinations in and near the neighborhood of Sta. Maria is endless. The above-mentioned places are just some of the many reasons why you should visit Sta. Maria, Bulacan, and consider investing in a property in the area.
---
Go further North and visit another lively city, Cabanatuan City.
---
3. Home of the best Cafes
If you haven't tried yet any of the local cafes in Sta. Maria, you're surely missing out. Cafes are booming, even at this time of the pandemic. This shows Filipinos' undying love and hunger to try new food and coffee. What makes Sta. Maria as the home of the best cafes is the unparalleled fine food and superior ambiance combination of each café. Most of the cafes in Sta. Maria are local. Their exclusivity makes every Filipino foodie love to go to this town even more. If you're new in town and not familiar with which café to start with, see Top 5 Cafes to Try in Sta. Maria, Bulacan.
---
See more cafes in Bulacan, read the Go-to Cafes Near Lessandra Baliwag, Bulacan!
---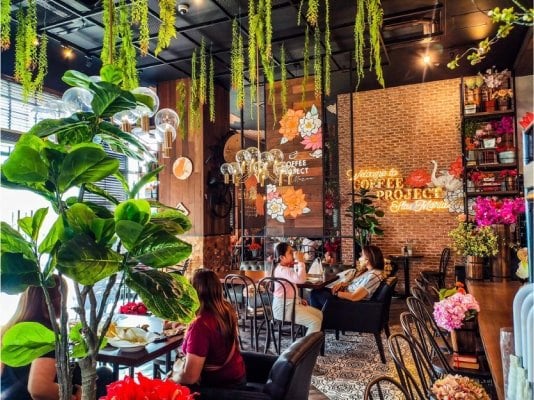 The next time you hear Sta. Maria, you will no longer associate it with only being the Chicharon Capital of the Philippines. Sta. Maria proves there is more to discover and love about the town. On your future visit, make sure to stop by the maaliwalas community of Lessandra Sta. Maria. Located along the main Road of KM 37, Brgy. Pulong Buhangin, Lessandra Sta. Maria offers quality and affordable house and lots that everyone can enjoy and avail of. Lessandra Sta. Maria complements its affordable house and lots with community open spaces and amenities for the holistic living of all its residents. See the beauty of the community and picture yourself living in Lessandra Sta. Maria, close to the offerings and attractions of Sta. Maria, Bulacan.
---
Lessandra Blog is a compilation of lifestyle, community, and home-related articles. For real estate investment and tips on how to buy house and lots in the Philippines, visit Lessandra's Lifestyle and Home Investments section. To know more about quality and affordable house and lots in the Philippines, give the property listing section a visit. Live in best, live in Lessandra.