When people talk about Filipino food, aside from sinigang, adobo, sisig, and lumpia, Lechon has made its way to every Pinoy and even to tourists' list of favorites. Lechon, just by mentioning it gives you a memory of a good feast with your loved ones and friends. It also elicits a feeling of excitement and triggers taste buds, remembering its juicy and meaty taste in your mouth.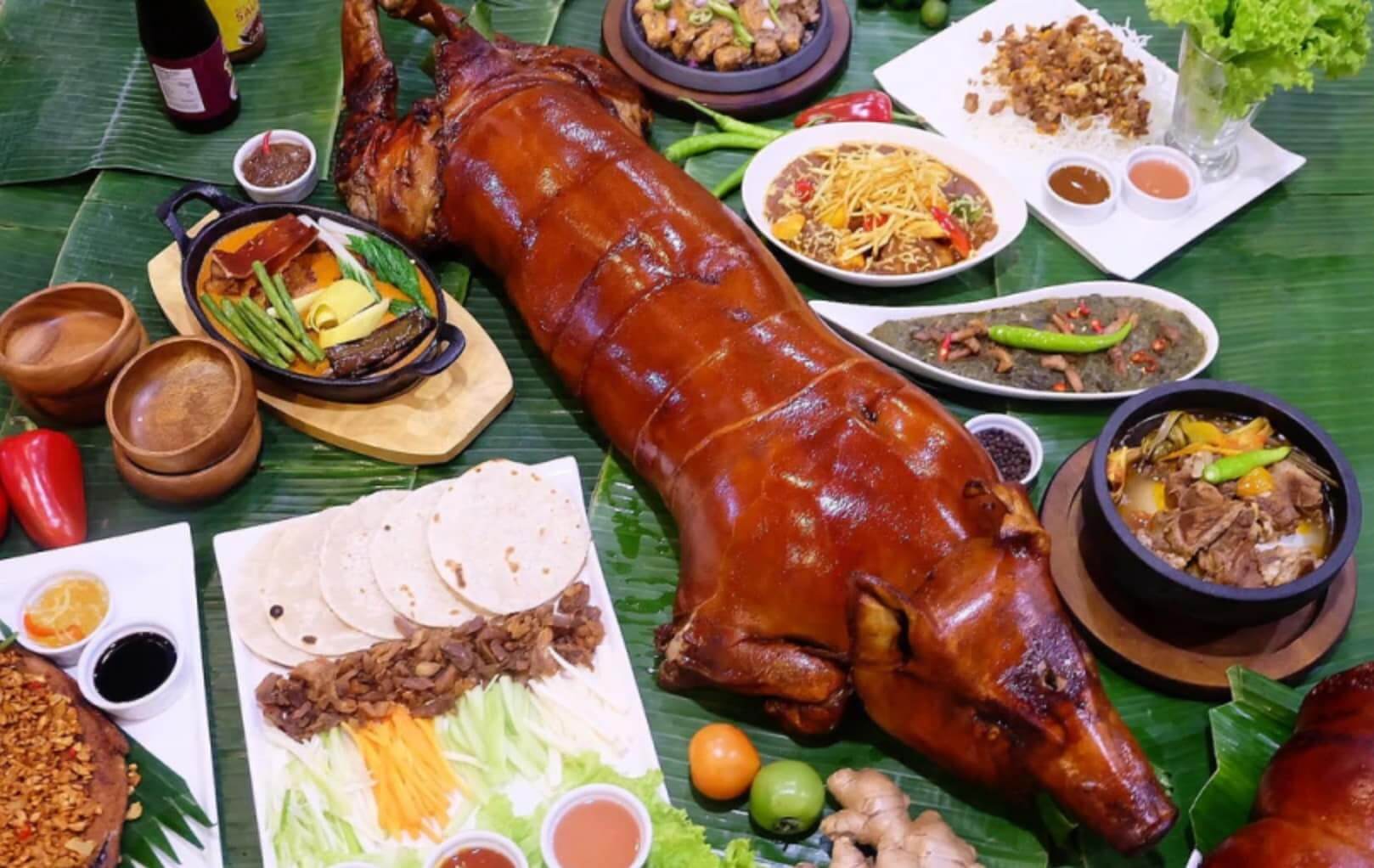 In every Filipino household gathering, birthdays, weddings, fiestas, and Christmas eve, just to name a few, Lechon is a staple food, almost certain to be displayed at the center of the festive table. It is that one dish that completes Filipino special occasions sometimes, even without other meal courses, having one whole Lechon is enough for the feast.
---
Find the perfect recipe to prepare for a special family occasion. Read Five Foods to Complete a Filipino Noche Buena.

---
What is Lechon?
Lechon is one of the oldest dishes in the Philippines, which is said to have a Spanish origin. It was then adapted by Filipinos, making it a part of Filipino food pride and culture. Traditional Lechon is prepared in an "inihaw or ihaw" technique similar to roasting using flaming charcoal outdoor. The whole pig meat is skewed using a long bamboo stick and is continually rotated, slow cooking it from the heat.
Traditional Lechon normally takes four to five hours to cook, depending on the weight of the meat. The perfectly cooked Lechon should have a shiny, crispy, reddish caramel skin, and a lump of juicy tender meat inside. The smell of cooked herbs and the smoky flavor filling the air will also tell if it's good to serve already.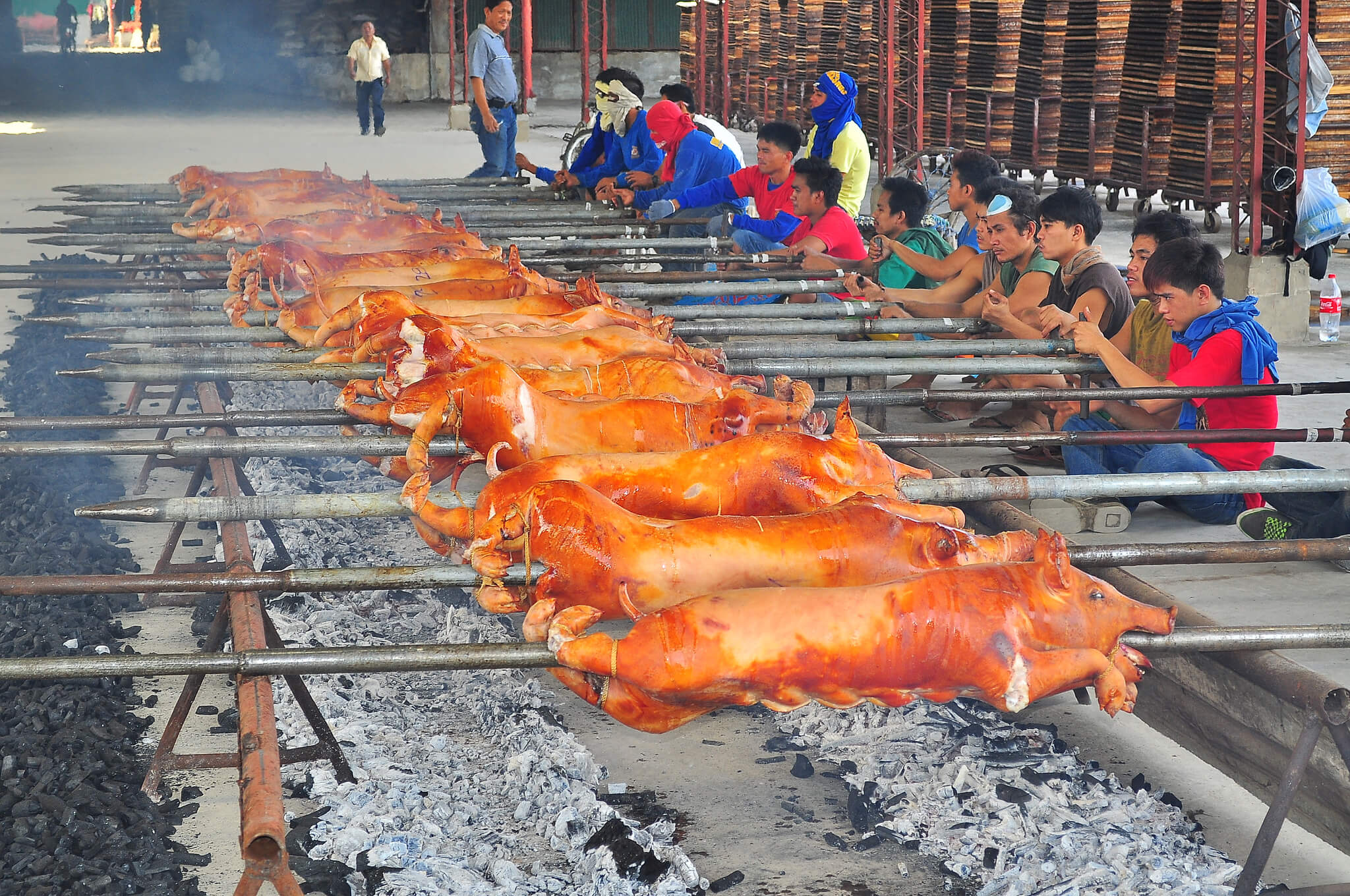 There are several kinds of Lechon in the Philippines; the traditional and most popular is the pork Lechon (roasted one whole pig). There are other variants of each kind, the stuffed pork Lechon (with crabs and shrimps inside), Lechon de Leche, Lechon Manok, and now, the resurfacing favorite that's making a wave in social media, Litson Baka by Andok's.
The Brand behind the Famous Litson Baka
Andok's is a Filipino staple Filipino local food brand. Since its first launch back in December of 1985 by Mr. and Mrs. Leonardo "Sandy" Javier Jr., the business has flourished to now more than 300 branches across the country. Andok's was the bread and butter of its couple owner. Lacking the resources such as enough money and connection, the two gambled on starting Andok's with only passion, determination, hard work, perseverance, and common sense. Initially, Andok's only offered Litson Manok, its flagship product that is loved by many Filipinos.
The business continued to thrive, adapting innovative efforts in both its marketing, techniques of cooking, and recipe formulation. The owners' openness to customer feedback and flexibility to meeting new market trends gave birth to its classic recipes and the later additions to its food line, namely Litson Liempo, Litson Bangus, Dokito Frito, Porkcharap, and Pork Barbecue. The most recent, Litson Baka, is now keeping Filipino foodies on social media hyped up and interested to give it a try. People are storming to the nearest Andok's - knowing it's not going to disappoint.
Unveiling Andok's Famous Litson Baka
Andoks made a specific new packaging for this new product. The cardboard box is printed with its brand name, its iconic chicken logo with a unique tagline specifically for the Litson Baka, #BakaNaman. The thinly sliced beef is wrapped in a food packaging foil to avoid juice spillage and maintain fresh-from-the-grill temperature. Andok's Litson Baka is priced at P320 (in-store) and P352 (if ordered via Grab). The whole serving is estimated to be good for two to three people to share.
Andok's opted to pair their Litson Baka with their Vinegar recipe instead of the usual gravy sauce. It gives the right balance of sourness, sweetness, and spices to the greasy smoky flavor of the meat.
Everyone is excited to buy their own Andok's Litson Baka and taste its thinly slice beefy goodness that has the right portion of fat and lean meat, giving it the perfect texture and chewiness. This classic Filipino favorite, although well-loved, is only occasionally prepared, unlike Lechon Baboy. Having it a mainstay in Andok's, there's no need to wait for a special occasion, like fiestas, to have Litson Baka at home anymore.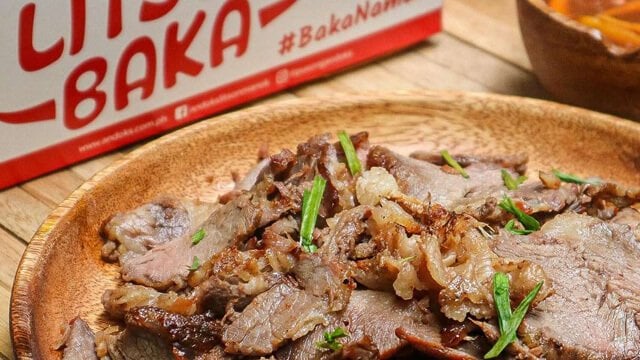 As much as another food enthusiast would want to get a bite of this popular dish from Andok's, the branches distributing their famous Litson Baka are limited to a few only.
See a list of Andok's branches that sell the Litson Baka. Check if you are one of the lucky ones who can try it out now.
---
Discover more Filipino recipes by checking out Lessandra Food Finds Blogs.
---
If the nearest branch to you is yet to offer the Litson Baka, there are other ways to experience it at home with your family this weekend. There are easy-to-follow recipes online from Panlasang Pinoy, Mama's Guide Recipes, and Kawaling Pinoy, just to name a few, to reinvent it to your version.
How to cook Lechon Baka at Home
Roasting beef is not a complicated dish to make. It's optional to prepare the whole cow or just a portion of it- depending on how much is needed. For this recipe, only 3 to 4 lb. rib roast (or rump beef) is needed. Other ingredients are the following:
4 tbsp. soy sauce
1 tbsp extra virgin olive oil
Salt and pepper
5 cloves garlic, sliced
The first thing to do is to prepare the roasting pan and preheat the oven to 180°C (or 350°F). Make sure to clean the beef thoroughly, you can boil it first, drain and dry it up with paper towels. Cut slits on the beef, rub the spices, herb, soy sauce, and olive oil, and make sure to coat the whole meat with the mixture for better taste. Put the rump beef in the roasting pan together with some sliced potato (optional) and place it inside the oven. Check temperature to know if the beef is ready to serve (60°C for rare; 65°C to 70°C for medium-rare; and 80°C for well done).
For the full recipe, visit Mama's Guide Recipes and search for roast beef (Litson Baka) Filipino style.
Find time to discover more Filipino dishes that are worthy to be proud of. Each region in the Philippines has so much to offer, especially when it comes to food. Pampanga, the Culinary Capital of the Philippines, for one, has so many local dishes and delicacies that are a must-try. Cam Sur also has iconic dishes to make you want to visit the place. Going to the Visayas, Dumaguete has tasty snacks like sylvanas, perfect to satisfy your sweet tooth. Bacolod, on the other hand, is home to the delicious chicken inasal and other skewers. Going to Mindanao, several delectables are available, ready to capture every foodie's heart. A lot more is for you to know and taste!
---
Find your home in these food destinations; Luzon, Visayas, and Mindanao. Check the
house listing section to see all affordable house and lot for sale in the Philippines by Lessandra Homes.
---
The Philippines, as rich as its 7,640 islands, is more than just its scenic view and countless tourist stops. Its diverse community is home to world-class cuisines that carry authentic Philippine tales and stories. Anywhere in the globe, there is something about the country's dishes that makes it stand out and get enormous love and patronage even by foreigners, for one, the Filipino Lechon.
---
Lessandra Blog is a compilation of home-related articles. For real estate investment and tips on how to buy a house and lot in the Philippines, visit Lifestyle and Home Investments. To know more about Lessandra's affordable house and lots for sale, visit the Project Listings and House Listings.