People nowadays love to travel and discover new places. Visiting beautiful places relieves stress and gives some peace of mind, briefly blocking out the daily busy life in cities. Most people travel or drive for hours just to visit different places. Some want to hike mountain trails, and others love the beaches.
In the Philippines, the Isabela province in the Cagayan Valley region is filled with mountains and beaches. Exploring the natural attractions in the place is easy, as the province is easily accessible via land or air. Tourists can reach the place by taking the bus or booking flights going to the Cauayan Airport.
Top 10 Tourist Spots in Isabela
With the many travel destinations in Isabela, it becomes overwhelming for tourists to visit the place at the start, because there are so many attractions to choose from. To make Isabela tour easier, here are the 10 best tourist spots in Isabela province:
1. Honeymoon Island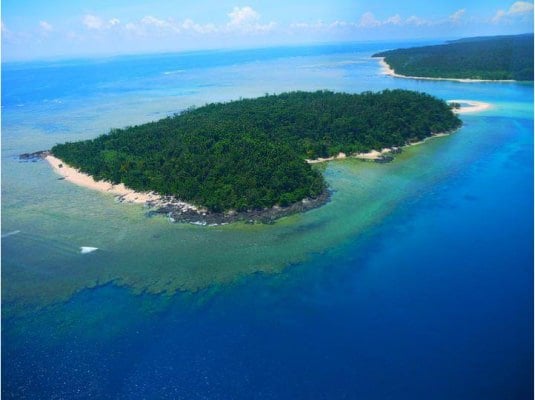 Photo source: Project Lupad
This place is perfect for a couple or a group of friends who love beach getaways. The Honeymoon Island is located at Divilacan, Isabela. It is famous for its heart shape, hence why it is called the "Honeymoon Island".
There are plenty of pine trees on this fine white sand beach that faces the Pacific Ocean. The Honeymoon Island is also the best choice for camping and bonfire at night; a place where you can relax and have a lovely escapade.
How to get there:
By sea, travelers who want to visit Honeymoon Island can ride a boat from the town proper. The estimated travel time is 30 minutes. Traveling by air is also possible, from the Cauayan Airport or Tuguegarao Airport to Maconacon Airport. From there, Divilican can be reached by jeep.

2. Dicotcotan Beach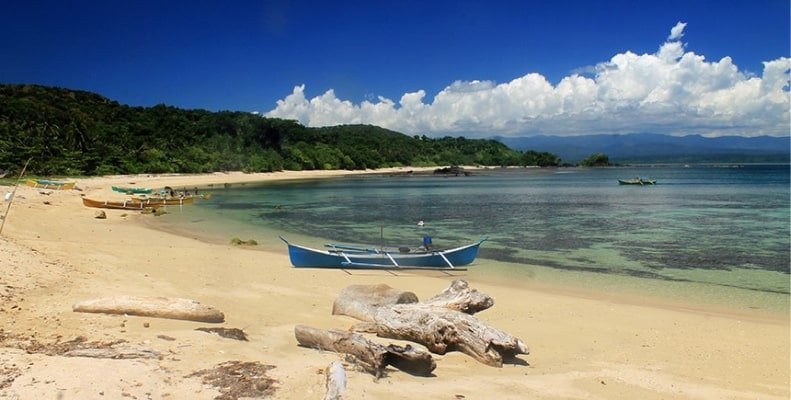 Photo Source: Smile, Cebu Pacific Magazine
Dicotcotan Beach is located at Brgy. Dicotcotan, Palanan. Dicotcotan is one of the most beautiful isolated and well-preserved islands in the Philippines. The Dicotcotan Beach is a peaceful place and truly amazing with its fine white sand and crystal clear waters. There are also adventurous activities on the island like snorkeling, to see the coral reefs and different species of fish, shellfish, and marine turtles. The calming atmosphere in Dicotcotan Beach makes it a perfect place for relaxation.
How to get there:
By air, from Cauayan Airport in i or Tuguegarao Airport to Palanan Airport. From Palanan Airport, take a ride to the Palanan River by land, then reach Dicotcotan River through a boat ride.
3. Dibulo Falls
The Dibulo Falls is perfect for nature lovers who love swimming by the cascading waters and trekking. This magnificent natural beauty waterfall is located at Brgy. Dibulo, Dinapigue. To reach the falls, tourists first trek the neighboring mountains for 30 minutes. The Dibulo Falls is a giant waterfall that is 100 meters high, with its cold waters coming from the varying heights of mountains making up the Sierra Madre mountain range.
How to get there:
From Santiago City, ride a bus going to Dinapigue. The travel is approximately 5 to 6 hours. From the junction, ride a tricycle going to Dibulo Falls.
4. Fuyot Springs National Park or Ilagan Sanctuary
The Fuyot Springs National Park or the Ilagan Sanctuary is a recreational park located at the foothills of the Sierra Madre in Brgy. Santa Victoria, Ilagan City. This is an 819-hectare park filled with thrilling activities perfect for adventurous souls.
This tourist spot in Isabela is also a great place for family get-togethers and company teambuilding since there are plenty of spaces and recreational activities that can be done within the park—trekking going to the nearby waterfalls, limestone cave spelunking, bird watching, swimming, boating; biking, ziplining, and more. Visiting this natural park is a worthwhile experience.
How to get there:
From Santiago City, ride a bus going to Ilagan City. There is a junction at Brgy. San Andres, Ilagan City. From there, ride a tricycle going to Ilagan Sanctuary or Fuyot Spring Natural Park.
5. Bonsai Forest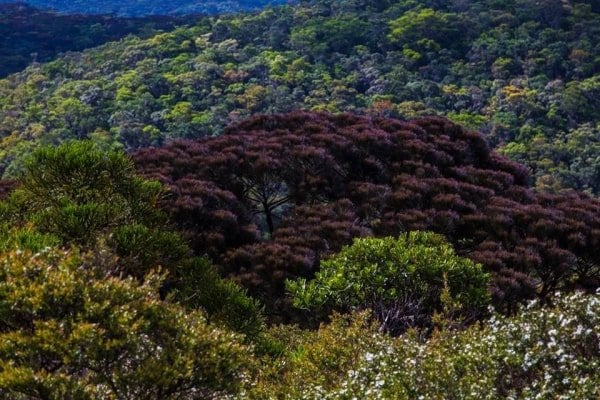 Photo source: Daniel's Eco Travels
The Bonsai forest is one of the attractions in Northern Sierra Madre and is located at Dinapigue. This 5,000-hectare forest is consisted of plants that are one foot to 7 feet high. The Bonsai Forest is one of the best natural wonders in Isabela that gives off a relaxing feeling to its visitors.
How to get there:
From Santiago City, take a minibus going to Dinapigue. From Dinapigue, there are motorcycle riders for hire that can navigate the Bonsai Forest easily.
---
Explore blogs about best affordable house and lot investments, home tips, and more at Lessandra Blogs and News!

---
6. Magat Dam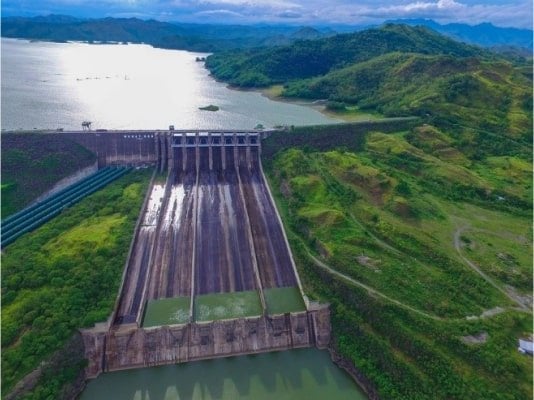 Photo source: viewbug.com
The Magat Dam is a hydroelectric dam and is one of the largest in the Philippines, with a height of 114 meters and a maximum water depth of 193 meters. It is a rock-filled dam located between Alfonso Lista, Ifugao and Ramon, Isabela. The Magat Dam is surrounded by mountain ranges and has flat lands where visitors can set up picnic spots. Other activities that can be done in the dam are boating and fishing. This go-to hangout spot also offers that great sunrise and sunset views for its visitors.
How to get there?
From Santiago City, ride a bus, jeep, or public van going Roxas, Isabela. In the junction in Burgos, ride a tricycle going to the Magat Dam.
7. Ilagan Japanese Tunnel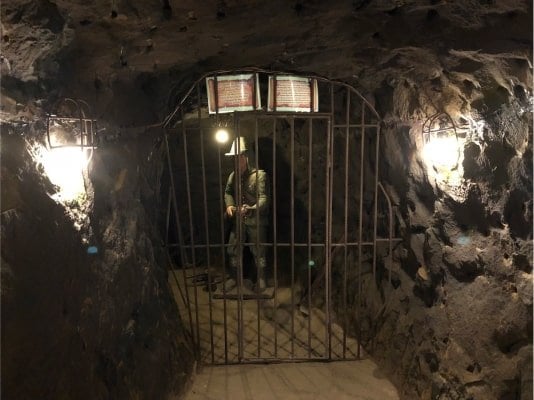 Photo Source: Out of Town Blog
The Ilagan Japanese Tunnel is a historic tunnel that served as a Japanese military base or headquarters of soldiers during World War II. The tunnel is located in Santo Tomas Village in Ilagan City. This tourist spot in Isabela is open to all. Tourists can have picture-taking with the available Kimonos for wear. The tunnel is also open for viewing, with a Golden Buddha replica, Japanese soldiers' statues, and other memorabilia as the main attractions inside.
How to get there:
Take a bus bound to Ilagan City. Upon drop-off point, ride a tricycle going to the Japanese Tunnel.
8. Queen Isabela Park
Queen Isabela Park is located in front of the 8-hectare compound in the Provincial Capitol in Ilagan City. This park has a stadium at the back where grand events like the Provincial Festival are celebrated. The best time to visit the park is during the "Bambanti Festival" every last week of January. The Bambanti Festival is a celebration of the scarecrows used by the locals, acknowledging their rich agriculture and farmlands.
How to get there:
From Santiago City, ride a bus bound to Tuguegarao City and drop at the Provincial Capitol in Ilagan City. This is easy to find since Queen Park is located just along the Maharlika Highway.
9. Dariok Hills
Dariok Hills is a peaceful place in Santiago City that is good for retreat, recollection, and self-reflection because of its calming ambiance that is made even better with the surrounding nature. There is also a life-sized Station of the Cross at the foot of the hills. At the top, there is a mini chapel overlooking the vast agricultural lands of the city.
How to get there:
From Santiago City, ride a tricycle going to Balintocatoc, passing Dariok Hills along the way.
10. Balay Na Santiago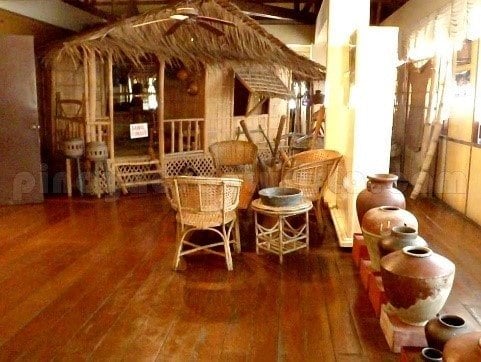 Photo Source: Pinoy Adventurista
Balay Na Santiago is one of the best historical places in Santiago City, serving as a glimpse of the past. This tourist spot in Isabela is filled with historical records of Santiago and various relics that symbolize the traditions of Santiagueños. This is the best place to appreciate and to know more about the culture of Isabelinos.
How to get there:
From Santiago City rotunda, ride a tricycle going to Balay Na Santiago. By vehicle, the travel time is as short as 3 minutes.
Life in Isabela
Isabela Province is where everyone can find a home that has a natural beauty yet a peaceful place, a place that is away from the hustle city life.
Aside from these tourist destinations, the province has a promising growth, continuously providing quality and comfortable life to its residents.
Living in the middle of a progressive province, and near great places and natural wonders has a lot of upsides and advantages. They provide satisfaction and convenience in a daily occurrence especially to the locals who lucked out finding a strategically located home, like Lessandra.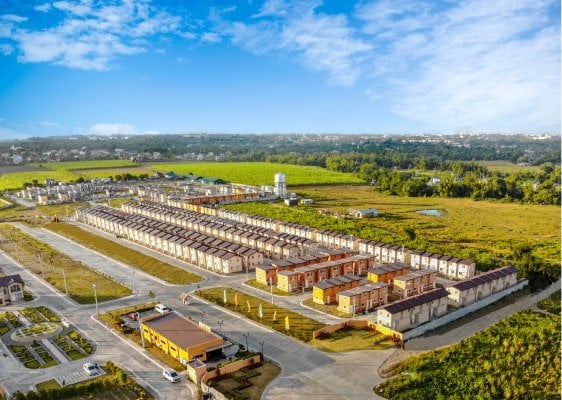 Lessandra Santiago is a maaliwalas community offering affordable house and lots in Santiago City. Within the safe and secured subdivision, there are recreational spaces like a clubhouse, basketball court, play area, and a swimming pool that homeowners enjoy any time of the day.
Another maaliwalas community is Lessandra Cauayan, one of the best safe and secured neighborhoods offering affordable house and lots in Cauayan City. Aside from being strategically located close to establishments, Lessandra Cauayan also has a set of amenities homeowners enjoy, like a clubhouse, swimming pool, basketball court, and play area.
Great locations can be much more than travel destinations. Finding ideal places may also be the first step in finding a permanent home, one that secures the future. With all its beauty, Isabela is among the top choices in the country that provides a life filled with convenience and a life filled with wonders.
---
Lessandra offers affordable house and lots in the Philippines, located in prime spots that guarantee life in the middle of progress and nature. To know more about Lessandra communities, visit the Lessandra Project Listings section. To know more about the affordable house and lots available nationwide, visit Lessandra House Listings. Explore more ideal locations for real estate investments at Lessandra Blogs and News.