Reserving a Lessandra house and lot has been made easier for the future homeowners! Committing to the promise of an aliwalas life, convenience greets every future Lessandra homeowner right from the very first step.
On March 21, 2020, Lessandra proudly launched the Online Reservation Process, a five-pointer experience that made every reservation step an amazing virtual experience for the clients. Right after the Online Reservation Process was launched, reservations from different Lessandra communities nationwide came pouring in with positive feedback on its innovative and convenient features!
This reservation process became the immediate bridge to make dream homes still come true despite the Enhanced Community Quarantine (ECQ) on the entire Luzon, and in some parts of Visayas and Mindanao. Reserving a house still became possible: all thanks to the virtual touring of houses and communities made available for the future homeowners.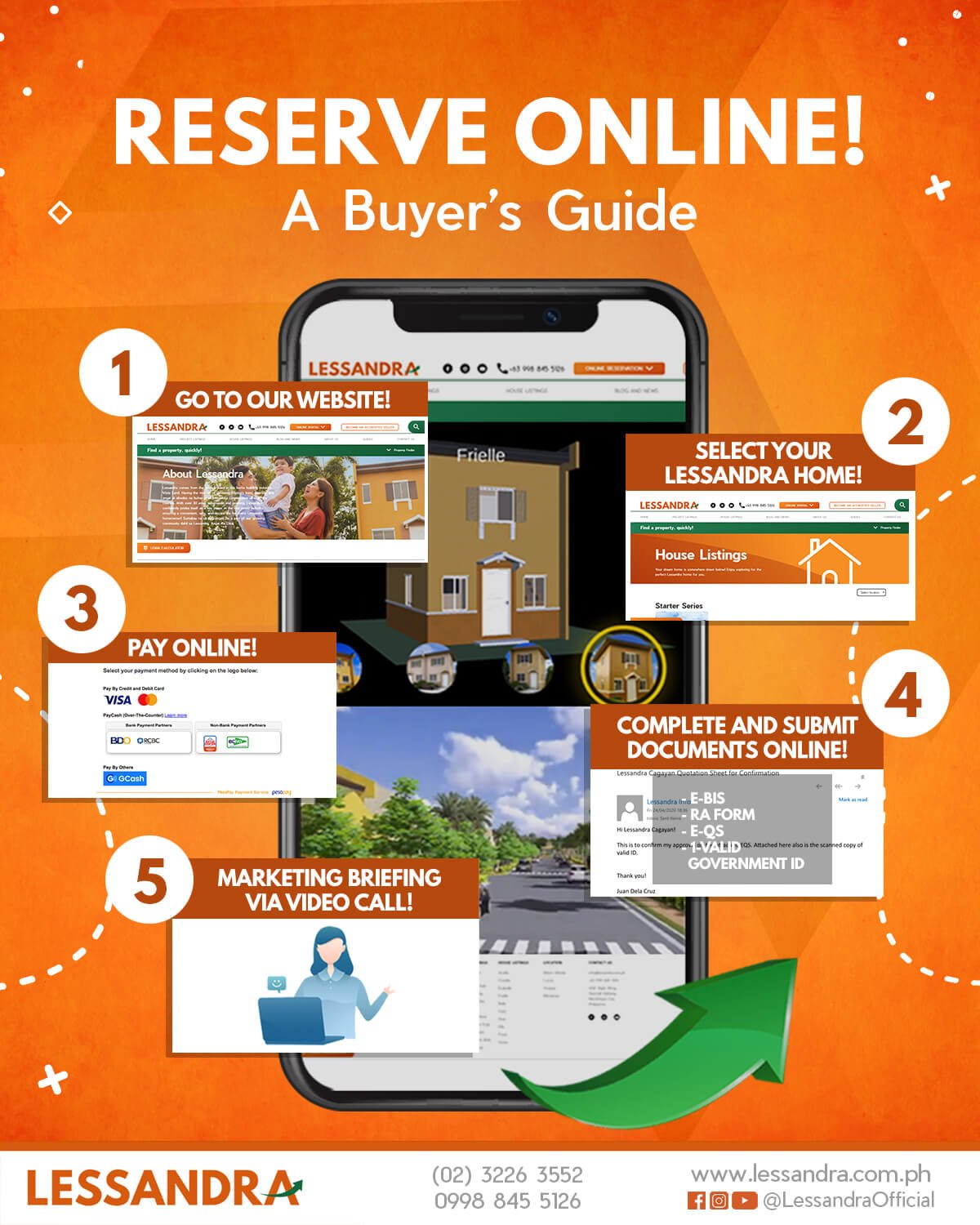 Touring prospective future homes became possible with the Lessandra AR3D app, which made prospective home buyers experience and examine each side of model houses virtually. Video tours of Lessandra communities nationwide were available in the Lessandra Online Youtube channel, letting the future homeowners experience the promise of living in an aliwalas and angat community all over the country.
What made clients trust Lessandra's Online Reservation Process? The dedication and availability of Lessandra Sellers and Marketing Officers that ensured this new and trustworthy experience. Utilizing video calls that were available in online platforms; their presence further creating the credibility that the promised angat life in an angat community will definitely come true.
This innovative reservation process is not just about attaining everyone's dream houses quickly and easily. It's about experiencing convenience right from the very start—the convenience that lasts as homebuyers build their dream life with Lessandra!

Here's the lessandra buyer guide on how to reserve online via agents/property consultants.