Having a home is a life goal by most, if not everyone.

In a study conducted by the National Economic Development Authority (NEDA) in 2016 , it was revealed that "79 percent of Filipinos aspire for a simple and comfortable life in 2040 by having a medium-sized house, enough earnings, owning at least one car/vehicle, having the capacity getting their children to college, and going on local trips for vacation".1 A home, may it be an affordable house and lot or an expensive condominium, is a top priority for the majority. This also comes as no surprise since shelter is part of the basic needs - physiological and safety, of human beings according to Maslow's Hierarchy of Needs.
Still, many Filipinos remain without ownership of their current living spaces. Most would concur that price is one of the challenges faced in acquiring a house and lot. Hence, it is highly important and relevant to have affordable house and lots be available for everyone. It is not only the price that hinders people from getting their own properties but also the unavailability of affordable house and lots for sale at the home intenders' preferred locations. The good news to everyone is the house brand Lessandra. The same considerations mentioned earlier make Lessandra the best choice for a house provider - its offerings of quality and affordable homes and the availability of Lessandra communities nationwide.
A Home for Every Filipino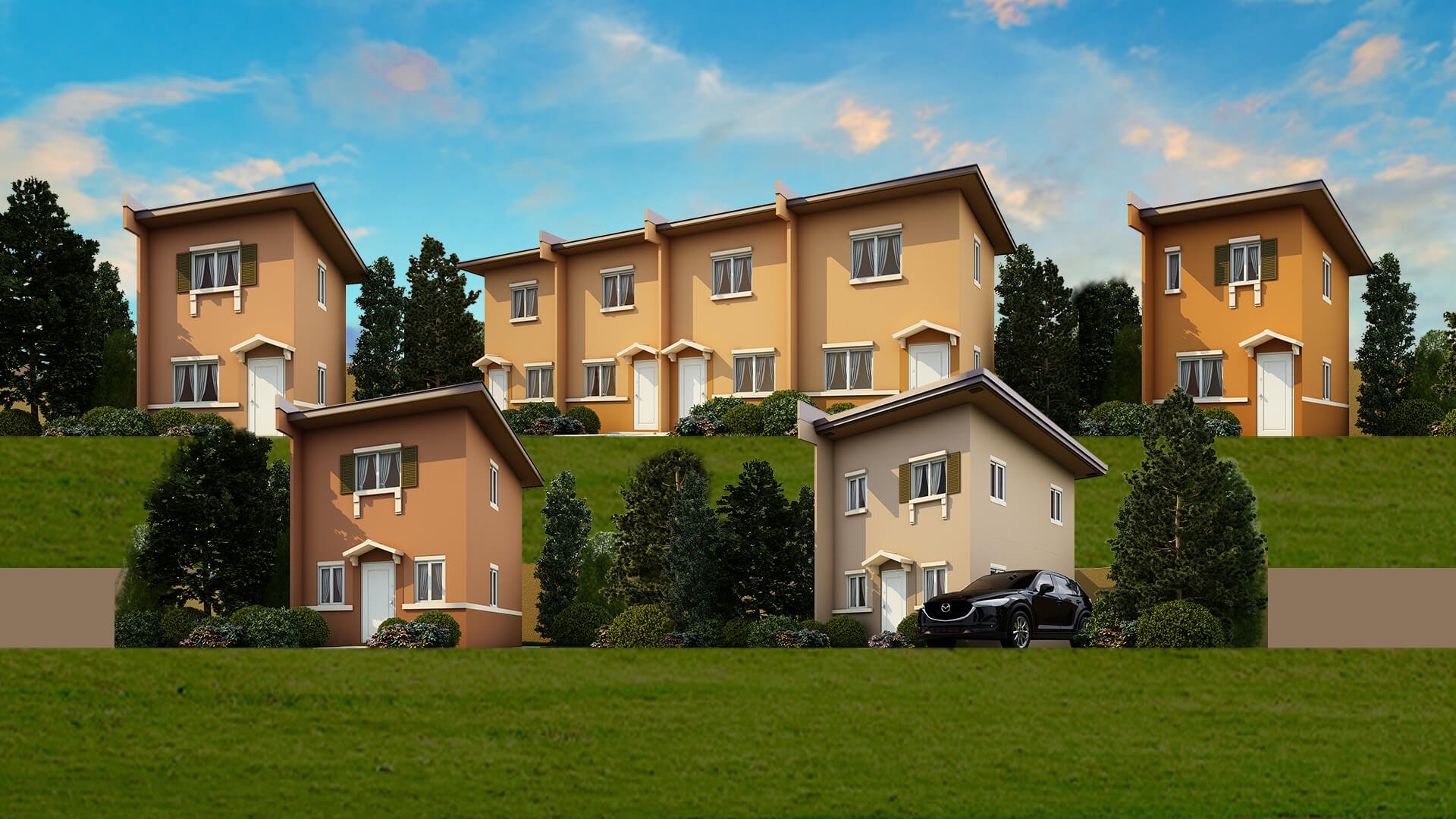 With a mission to elevate Filipinos' lives, Lessandra provides an option for all to have their own quality homes. Launched in 2019, Lessandra currently has different house series that could cater to the needs of people in their varying life stages and preferences, starting with its townhouse Arielle under the Starter Series up to its Sienna house model of Step-up Series.
The Arielle house is a 2-storey townhouse with a floor area of 36sqm. and a minimum lot area of 40sqm. With a price range of P1.4M to P1.7M, Arielle is a good option for young single professionals who are looking to having their first property investment.
Lessandra's Angat Series has three different house models namely, Criselle, Ezabelle, and Frielle.
Having a floor area of 40sqm. and a minimum lot area of 66sqm., the single-firewall Criselle house is also an ideal property investment not only for young single professionals but also for young couples who are looking for a quality and affordable home to start the new phase of their lives.
The Ezabelle house may be a preference for people who wants a place of their own for retirement. With its 46sqm. floor area and 60sqm. minimum lot area, the Ezabelle house can provide just the right space for a comfortable retirement. The adequate area outside the house can be even transformed to a mini garden – useful for greening activities on quiet and relaxing days.
For starting families, the Frielle house is also a good option. This 2-storey, 2-bedroom Lessandra home has a floor area of 50sqm. and a minimum lot area of 71sqm. With its ample space, it is a breathable and comfortable dwelling even when you have a child running around. The outside lot area can be used for activities that can cultivate a happy and memorable childhood.
Sienna is the latest addition in the list of the house models. This 2-storey single firewall enclave with a floor area of 60sqm. and a minimum lot area of 88sqm. comes with the unique feature of the Hive – a pod inside your home, which can be utilized for a study area, a working area, or a lounge. Sienna house also has a provision for a carpark. With its features, Sienna is ideal for everyone at different stages of life but more so for a family in need of a little than more than just a moderate space.
A Community You Deserve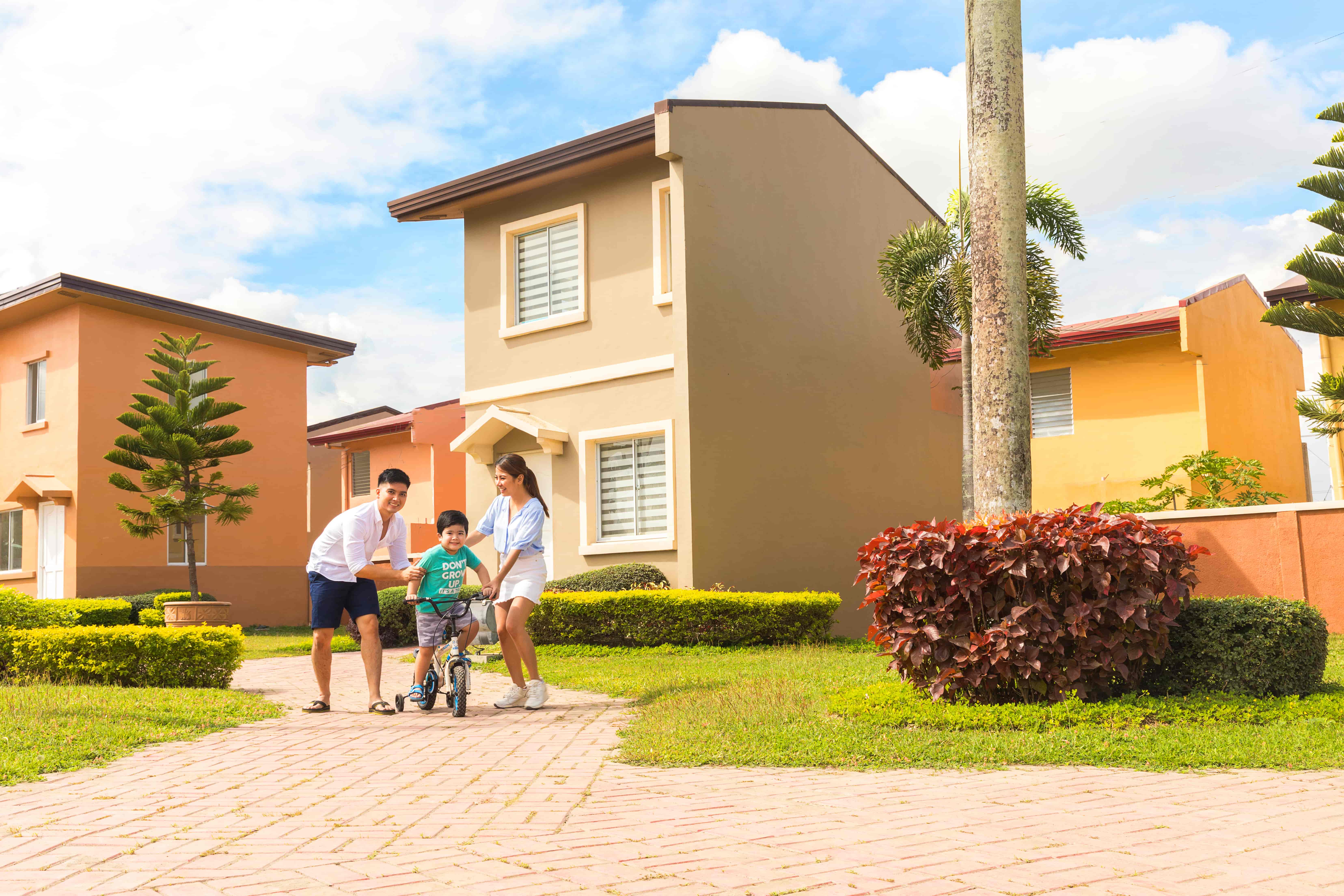 Aside from its different house offerings, Lessandra has made residences easy-to-own through its various promos and payment schemes, including purchasing of the property through a Pag-IBIG housing loan.
As shelter addresses part of our motivations and needs in life, it is prudent that we find not only the right home but also the environment that fits our aspirations. Our private homes provide us a place for rest, security, and comfort. The location should also replicate and complement these attributes.
What Lessandra provides is more than just the house structure. It provides a maaliwalas community where residents can live with peace of mind with the subdivision's high perimeter fences and gate guards and roving guards 24/7. With the need of individuals and families for leisure and bonding activities in mind, Lessandra assures an avenue for fun-filled and relaxing moments through its amenities such as a swimming pool, a clubhouse, a basketball court, and a playground. The whole neighborhood also has considerable greens for a more refreshing ambiance.
Convenience also plays a huge part in getting the right location. All Lessandra projects are strategically located, accessible to living necessities such as major transport roads and links, commercial complexes, educational institutions, health facilities, and places of worship, among others. Homeowners are able to live a secured and peaceful life away from the overly crowded and highly-priced cities while having the convenience available for a productive living.
Owning a home is a step towards the dreamed life of many Filipinos. Its ownership brings unparalleled satisfaction as one is not only able to see the fruits of hard work. It fulfills two of the basic needs of every individual - shelter and security - and motivates people to achieve more in life.
Quality and affordable homes situated at secured, convenient, and maaliwalas communities, this is the kind of home Lessandra offers. Staying true to its mission, Lessandra brings Filipinos closer to their dreamed life.
Lessandra is a housing brand under the most trusted property developer in the country, Vista Land. For more updates on offers, house tips, and home investment, follow Lessandra on Facebook, Instagram, YouTube, Pinterest, and TikTok at LessandraOfficial, and on Twitter at lessandraonline.
---
Source

Cover Photo by Tierra Mallorca on Unsplash

1http://2040.neda.gov.ph/2016/06/08/almost-eight-of-every-10-filipinos-aspire-for-a-simple-and-comfortable-life-in-2040-study/