Overseas Filipino Workers (OFWs) are the heroes of modern times. Giving hope not only to their loved ones but uplifting the country's economy as well. Enduring the yearning from being apart from their families to secure a better future for them. Some of the most common Filipino workers' dreams are to pave a good future for their children through education and to own an affordable house and lot in the Philippines. To build a home with comfort and be at ease is a fulfilling reward after all the longing and missed moments to be with the people who truly matter.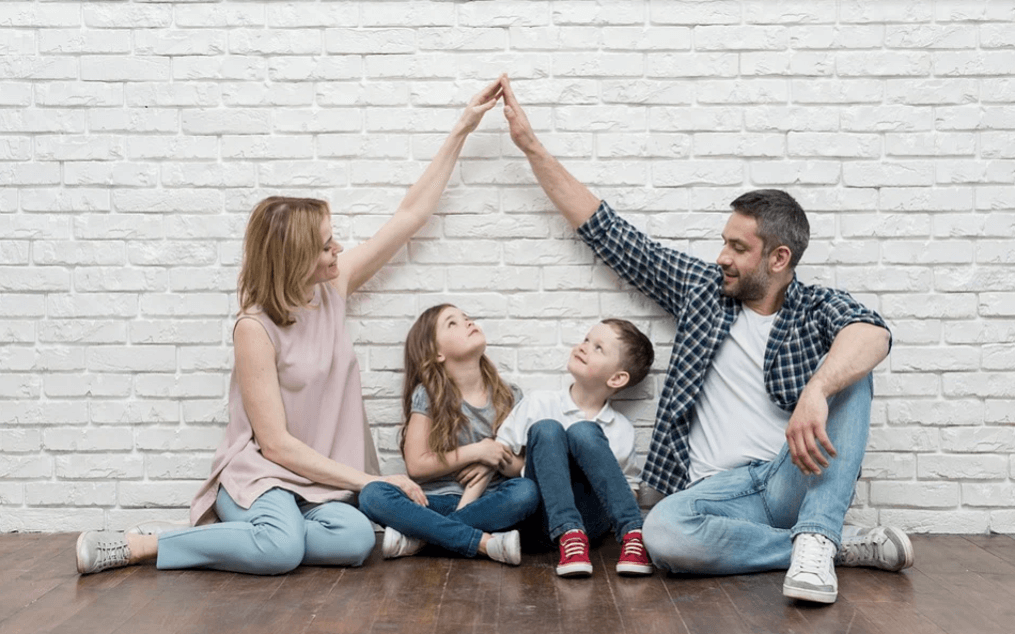 Dreams are now within reach. Searching for the ideal property such as an affordable house and lot and acquiring one was made more trouble-free than ever. At present, buying a home is convenient and hassle-free because housing companies accommodate acquisitions through housing loans and other flexible payment schemes while offering quality and affordable homes such as a Lessandra home. Compared to acquiring the property in cash, there is no need to wait for years to have enough savings to own a house. In getting a housing loan, there is an option to pay it in installment basis at a low-interest rate and long repayment term. Most importantly, the borrower has an option to avail the maximum loanable amount up to millions. Thus, giving them financial freedom to choose from a great deal of housing options than paying upfront. Unlike in the past, applying for these loans was also made faster and easier. Here are some of the housing loans that an OFW can avail of here in the Philippines.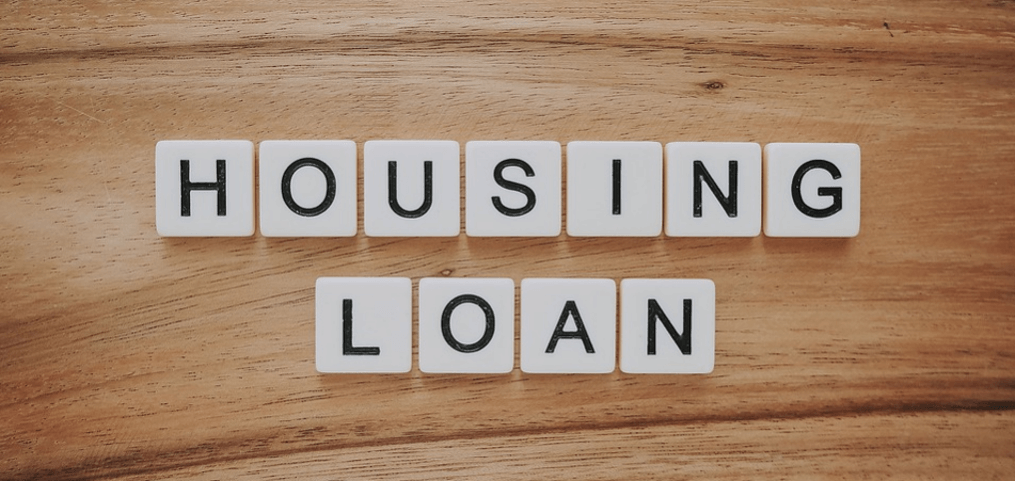 1. Pag-IBIG Housing Loan
OFWs are given the opportunity to own affordable homes in the Philippines through Home Development Mutual Fund (HDMF) or also known as Pag-IBIG. Pag-IBIG housing loans for OFWs are tailored to the needs of our modern-day heroes. It allows borrowing of up to Php 6,000,000.00 with their lowest interest rates and longest repayment term, depending on the borrower's need and capacity to pay. The eligibility criteria for Pag-IBIG housing loans are posted on their website.
For Pag-IBIG housing loan applications, the applicants need to comply with the following documents:
1. 2 copies of filled out Housing Loan Application with recent ID photo of borrower/co-borrower (if applicable)
2. Any of the following Proof of Income (applicable to Overseas Filipino Workers):
a. Employment Contract

Employment Contract between employee and employer; or
POEA Standard Contract
b. Certificate of Employment and Compensation (CEC)
CEC written on the Employer/Company's official letterhead; or
CEC signed by the employer (for household staff and similarly situated employees) supported by a photocopy of the employer's ID or passport
c. Income Tax Return filed with Host Country/Government (If documents are in foreign language/s, English translation is required).

3. Back-to-back photocopy of one (1) valid ID of Principal Borrower and Spouse, Co-Borrower, and Spouse, and owner of the title (for accommodation mortgage), if applicable.
4. Photocopy of the latest Transfer Certificate of Title (TCT). For Condominium Unit, present a photocopy of TCT of the land and Condominium Certificate of Title (CCT).
5. Photocopy of the Updated Tax Declaration for House and Lot and Updated Real Estate Tax Receipt.
6. Building Plans, Specification with Bill of Materials duly signed by the Licensed Civil Engineer or Architect
7. Vicinity Map/Sketch of the Property
8. Additional requirements, if applicable:
For OFW members, the following are additional required documents:
1. Special Power of Attorney (SPA) notarized prior to the date of departure. For OFW member abroad, a SPA notarized by a Philippine Consular Officer, or SPA notarized by a local notary (of the country where the member is working) but duly authenticated by the Philippine Consulate.
2. The Fund may also require ANY or a combination of the following documents:
Payslip indicating income received and period covered
Valid OWWA Membership Certificate
Overseas Employment Certificate
Passport with appropriate visa (Working Visa)
Residence card/permit (permit to stay indicating work as the purpose)
Bank remittance record
Professional License issued by Host Country/Government
NOTE: If documents are in foreign language/s, English translation is required.
For Accommodation Mortgage or a third person other than the principal borrower who pledges his own property to secure the loan, the following are mandatory:
Notarized SPA for Accommodation Mortgagor Insurance Coverage
Health Statement Form (Medical Questionnaire) for borrowers over 60 years old or for borrowers up to 60 years old, if the loan is over P2.0 M to P6.0 M
Health Statement Form (Medical Questionnaire) and copy of the result of a medical examination conducted prior to assignment overseas as required by the employment agency for OFW borrowers over 60 years old
Aside from the documents above, the borrower needs to present a few more prior to the release of the loan. They will be given a checklist of the follow-up requirements to be complied with. The loan proceeds shall be made available to the borrower once all requirements have been completed.
One advantage of the Pag-IBIG Housing loan is the convenience in paying the monthly amortization. The borrower can choose from any of the following modes of payment:
Salary deduction through Employer Collection Servicing Agreement (CSA)
Post-dated checks (PDC)
Payment to an accredited Developer with CSA with the Fund
Auto debit arrangement with banks
Accredited collection partners for both local remittances (Asia United Bank, SM Bills Pay, Metrobank, LandBank, Bayad Center, ECPay, Globe GCash, UCPB, MLhuillier, CashPinas, and PayMaya) and overseas remittance (I-remit, Ventaja PayRemit, PNB, AUB, and CashPinas).
Another advantage of this option is the repayment term of up to 30 years, whereas other financial institutions offer a loan term of 10 years. Repayment amount is spread through a longer period, thus making the amortization for each month more affordable.
Read more of this and other relevant articles on thepinoyofw.com – a community site for OFWs which also tackles job openings, news, and updates. Another site worthy to check on this is ofwtayo.com. It also has articles about other loan services available aside from housing loans.
2. LAND BANK's Bahay para sa Bagong Bayani (3B)
This program helps OFWs to acquire, build, or renovate their own homes at relaxed and flexible terms. To be eligible, the borrower must be all of the following:
Filipino citizens
OFWs holding a live contract from a reputable company
21 years old but not more than 65 years of age upon loan maturity
Clear of adverse credit finding with other creditors
An advantage of this loan is that they accommodate and accept more types of loan purpose as follows:
Purchase of Residential Lot
House and Lot Acquisition
Purchase of Residential Units/Condominium/Townhouse
Construction/improvement or renovation of an existing residential unit owned by OFW
Refinancing of an existing housing loan of the OFW on "CURRENT" status
Assumption by an OFW an existing housing loan by another borrower either with Land Bank or another creditor
The loan amount can be availed based on the lowest paying capacity of the OFW or loan value of collateral, with a loan value of 80% provided that financing will be for the principal residence or dwelling of the borrower OFW, and the title should be under the name of the OFW.
The collateral needs to be:
primary where the Object of Financing or separate prime property if warranted
Others that may be accepted in addition to the object of financing such as Deposit with Hold-out.
The loan term is 20 years for OFW with co-borrower, and 15 years for OFW without co-borrower.
The loan applicant is also required to present the following documentary requirements:
For Credit Analysis:
Duly accomplished loan application form with 1" X 1" photo
Copy of employment contract
For Appraisal:
Photocopy of TCT/CCT
Photocopy of Tax Declaration (land improvements)
Latest Real Estate Tax Receipts
Certified by a Geodetic Engineer
Lot Plan
Location and vicinity map
For Construction and Renovation:
Land Bank has minimal documentary requirements for loan application. This is more convenient on the part of the loan applicant as this demands lesser time and effort to complete and submit the requirements.
Read the step-by-step process in availing Land Bank's Housing loan for OFWs and other guides in money management at ofwmoney.org. A comprehensive guide on this and its other loan options are also available at efrennolasco.com.
3. SSS Direct Housing Loan Facility for OFWs
Social Security Service (SSS) offers a housing loan for OFWs designed to support the Government's shelter program. This aims to provide socialized and low-cost housing to overseas Filipino contract workers. To be an eligible member, the following criteria should be met:
A certified Overseas Filipino Worker;
A voluntary OFW member of SSS;
Have at least 36 months contribution and 24 continuous contributions in the period prior to application
Be not more than 60 years old at the time of application and must be insurable. Member's age 60 years at the time of application will have a maximum loan term of 5 years
A member who has not been previously granted an SSS housing loan
A member who has not been granted final SSS benefits
Borrower and spouse is updated in the payment of their other SSS loan(s), if any
Note that the spouse of an existing borrower may still qualify for an SSS housing loan if the loan of the existing borrower was obtained prior to the date of marriage and the loan is not delinquent.
The allowable purposes for this loan are construction of a new house or dwelling unit on a lot owned by the applicant free from lien/encumbrances, purchase of a lot and construction thereon of a new house or dwelling unit, and purchase of an existing residential unit which may be a house and lot, a condominium unit, or a townhouse.
The member may file the application at the nearest SSS cluster branch or at the Housing and Business Loans Department at its SSS building in Quezon City.
Original copies of the following should be submitted upon the filing of application:
Mortgagor's Application for Housing Loan with 1" x 1" ID pictures of Principal Applicant and Spouse
Certificate of Loan Eligibility (CLE) – (P100 Service Fee)
Certification from POEA/DOLE/OWWA/ SSS Foreign Representative Office or Philippine Embassy/Consular Office
Deed of Sale or Contract to Sell with the statement of latest balance for purchase of lot or house and lot
Appraisal Report from Home Guaranty Corporation accredited appraisal companies
Certificate of Acceptance and Occupancy duly signed by the borrower if the house is 100% complete at the time of loan filing
Duly notarized Special Power of Attorney (if the filing is through a representative)
Original and Photocopy of:
Latest Contract of Employment and latest Employer's Certification duly authenticated by Phil. Consulate
Owner's copy of the TCT/OCT/CCT
A certified true copy of TCT/OCT/CCT issued by the Register of Deeds
Latest Property Tax Declaration and Realty Tax Receipt
Other documents:
Lot plan with vicinity map duly signed and sealed by Registered Surveyor or Geodetic Engineer (Blue Print)
Building plans/specifications/picture of the house (Blue Print)
A set of twelve (12) postdated checks covering twelve (12) monthly installments and shall be repeated every twelve (12) months thereafter until the loan is fully paid
Tax Mapping/Subdivision Plan
Affidavit of Undertaking to continue paying monthly SSS premium contributions for the duration of housing loan
For SSS Direct Housing Loan, note that:
You have to present the original copy and submit one (1) photocopy of required documents for authentication purposes
The applicant and spouse must be up-to-date in the payment of all existing loan accounts with SSS subject to verification by the SSS
The SSS reserves the right to require additional documents if deemed necessary
The application fee is ½ of 1% of the loan amount or P500, whichever is higher, but not to exceed P3, 000.00 to be deducted from the first loan release.
There is an inspection Fee of P500 for both within and outside Metro Manila
A feature of this loan is that repayment was made more convenient since it accepts payments through accredited collecting banks, remittances tie-ups, and Bancnet online payment. It's fast, hassle-free, and there's no need to wait in long queues. Another is that their interest rate is fixed, depending on the loan amount, ranging from 8%-11% p.a., which is significantly lower than some banks' interest rates.
A site you can visit to read more on SSS housing loan for OFWs is moneygment.ph.
Overall, Pag-IBIG, Landbank, and SSS housing loans for OFWs are huge help in uplifting the lives of the Filipinos here and abroad. Their interest rates are budget-friendly, and they offer longer repayment terms. Moreover, it is perfect for purposes of buying land, building a house, or purchase of a house and lot, which is a relevant milestone in a person's life.
Dreams do come true when a person works to achieve them. Making smart decisions can be hard and the process might be intimidating. But remember, being keen and resourceful goes a long way. Always research for opportunities to pick out the best one. Don't hesitate to ask, knowing the details is the best way to get the best deal suited for you. There are many affordable house and lots for sale you can check, and there are also various options available to acquire your dream home.
Select the one that best suits your need and financial capacity. Get that perfect home.