According to the latest survey on Overseas Filipinos by Philippine Statistics Authority (PSA), there are over 2.2 million Overseas Filipino Workers (OFWs) deployed abroad. All around the globe, more and more Filipinos are thriving in the hopes of providing better lives for their families they have left in the Philippines. OFWs don't just change their families' lives. They also help the country's economy through their remittances which amounted to 30 billion USD (PHP 1.56 trillion), contributing around 8% of the Philippines' USD 377 billion (PHP 19.52 trillion) economy as of 2019.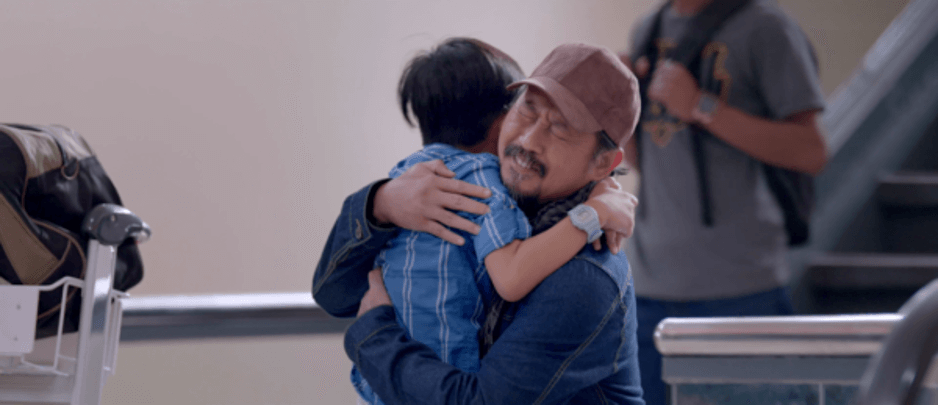 Aside from being highly skillful, Filipinos are known to be resourceful even when overseas, finding OFW investment opportunities whenever and wherever possible. Many are able to find success in their chosen careers, with some even being able to thrive in business. One of the industries Filipinos overseas are able to thrive at is the food industry, introducing to other cultures the Filipino cuisine.
Here is a list of some of the most popular Filipino restaurants overseas worth checking:
1. Whilma's Filipino Restaurant
Located at 701 E Race Ave, Searcy, AR 72143, the restaurant of the Frogosos family serves its customers well-loved Filipino dishes and a refreshing experience of Filipino family culture. Chef Whilma, to whom they have named after the restaurant, manages the business together with her husband, and children who do shifts to help around. Whilma's mimics the ambiance of carenderia in the Philippines with the same familiar hospitability and closeness of customers and servers, with a variety of Filipino dishes like lumpia, guisado, adobo, silogs, inihaw, and pansit, just to name a few. They offer mostly Filipinos' favorite lutong bahay that once you eat their food, you'd surely feel like your mom prepared it for you.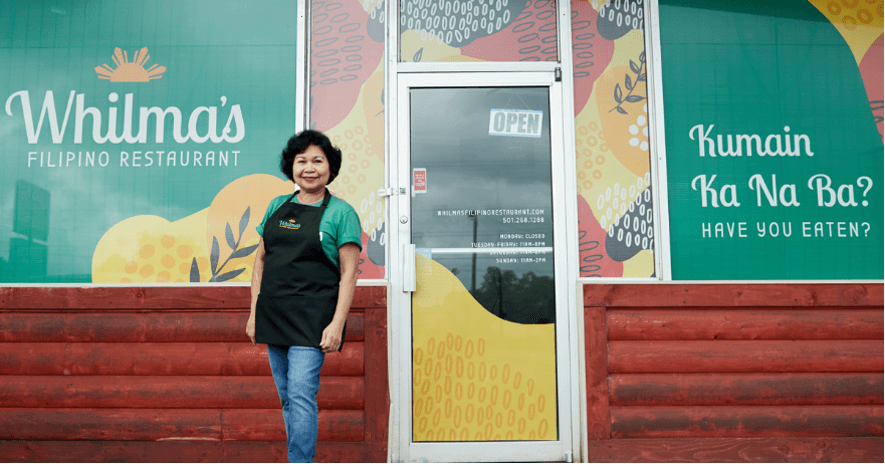 2. Kuya Ja's
Making Filipino proud abroad is Kuya Ja's, a multi-awarded Filipino restaurant located at 5268-H Nicholson Lane, Rockville, MD 20895. Serving since 2018, Kuya Ja's has gained popularity among Filipinos and foreign nationals with their authentic Filipino dishes. Driven with his advocacy of influencing foreign palates to love real Pinoy food and flavors, and to give comfort to fellow Filipinos away from home, owner Chef Javier J. Fernandez (aka Ja) continues to introduce Filipino cuisines like sisig, tortang talong, lumpia, and the star dish - pork Lechon, abroad. It's a perfect place to visit and reminisce the good old days' fiesta salo-salo with your family back home.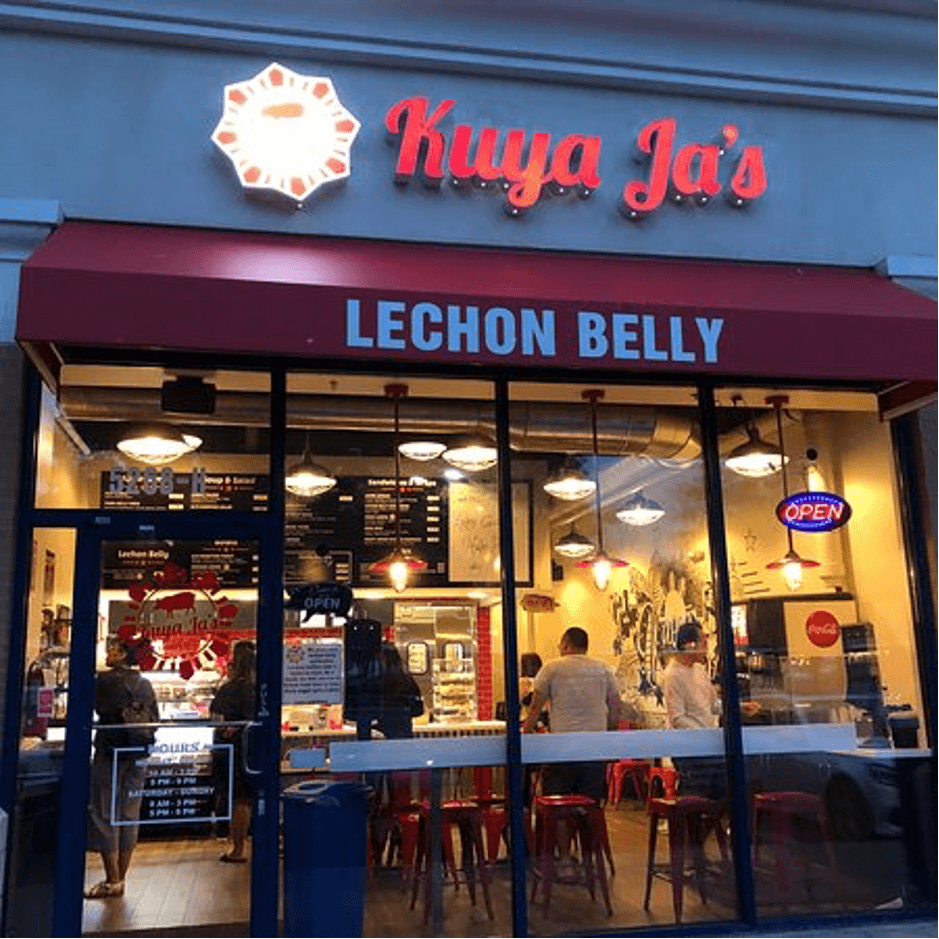 3. Romulo Café
Located at 343 Kensington High Street, London W8 6NW, the Romulo Café & Restaurant takes pride in serving its family's much-loved Filipino recipes to both foreign nationals and fellow Filipinos. Having received the "Most Loved Restaurant in Kensington" award, Romulo Café & Restaurant is indeed a Filipino pride! Its recipes, handed down from generation to generation, have a unique and unforgettable taste of home- the Philippines. Its dishes on popular demand are crispy pata, chicken inasal sisig, chorizo de cebu, rellenong pusit, and lumpiang sariwa, among many others. The restaurant radiates an ambiance of home, with welcoming staff who treat customers like family and the comforting taste of your favorite Filipino dishes you can't resist. Dropping by Romulo Cafe is like going on a quick visit at home- it's worth it!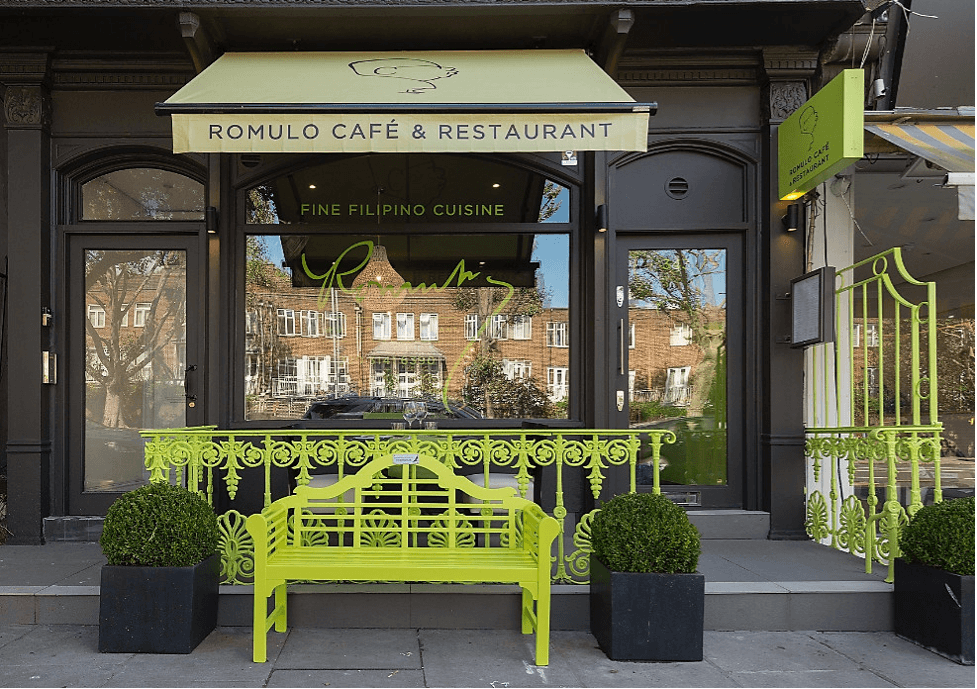 4. Mamasons Dirty Ice Cream
Serving every Filipino's childhood favorite treat, dirty ice cream, or more commonly known as sorbetes in the Philippines, Mamasons is the perfect destination to reminisce the old happy days while growing up. This ice cream parlour is the right place to go to indulge yourself in classic Pinoy flavors like Buko Pandan, Ube, Queso, Guyabano, Calamansi, and Milo ice cream. Mamasons also caters to other Filipino flavor pastries and desserts like pandesal, buko pie, and halo-halo, just to name a few. It's located in Camden, London, but customers can order online via their official website, and they can deliver it straight to your place. Just a few clicks, and you'd have your childhood memories knocking on your door!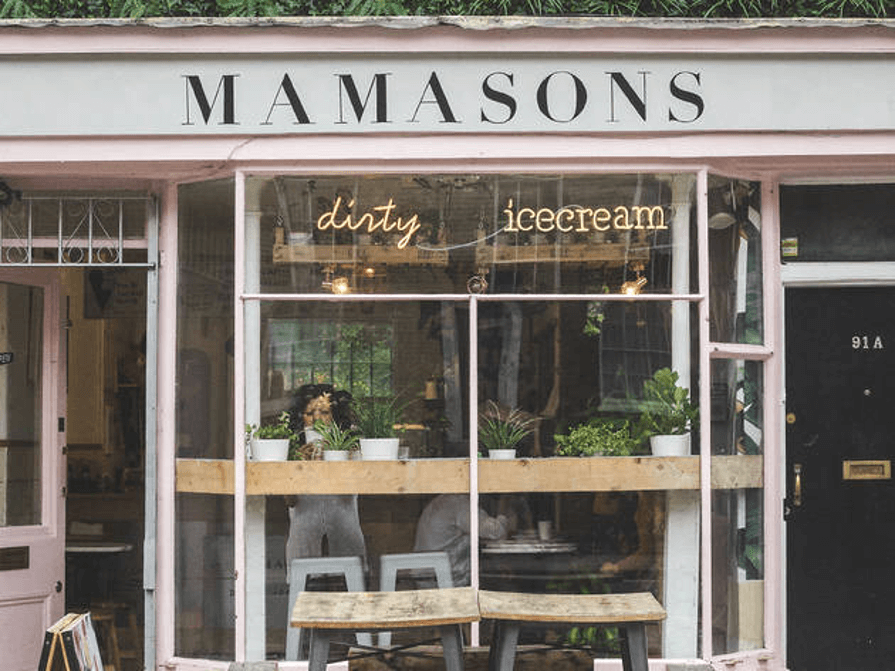 5. Bawang
Finding a way to get back up after losing his job, Wesley Altuna fought against all odds and founded his own food business- Bawang. Born of Filipino origin, Altuna made his love for Filipino food inspiration in his new venture. Bawang is a home-cooked food delivery business in Toronto. Altuna, together with his long-time best friend, Paul Canttuba, does the whole preparation of the orders. He also personally delivers the orders to his clients. Bawang has yet to establish a physical restaurant but it's actively serving customers. A weekly menu is posted on Bawang's official Instagram page, while orders can be done via Bawang's official site. Altuna wishes to share his love for Filipino foods with other food enthusiasts all over Toronto, Canada. Show some support to your fellow Filipino, visit his page, and order your Pinoy favorite!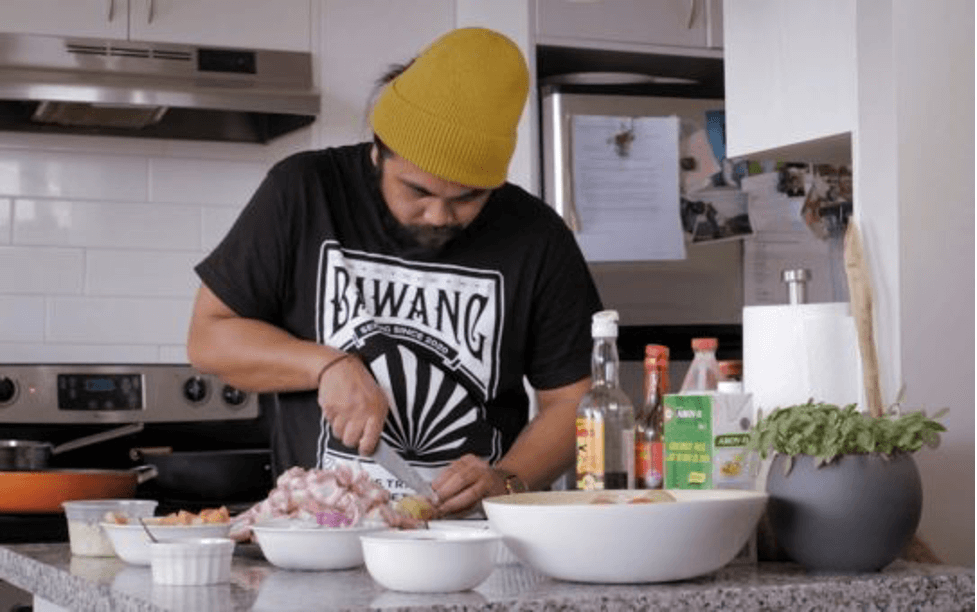 6. B's Sizzling Kitchen
Applying the kamayan family feast back home, B's Sizzling Kitchen, located at 430A Horner Avenue Etobicoke M8W 2B1, Canada, is every Filipino's home away from home. It serves several Pinoy favorites most OFWs surely miss when abroad. Its best-selling is Cebu's Lechon or roasted pig along with some other authentic Filipino cuisines such as sinigang, chorizo, skewers, and many more. B's Sizzling also offers catering services that are convenient for Filipino communities planning a big event to share with fellow OFWs. In B's Sizzling Kitchen, you'd satisfy both your cravings and homesickness.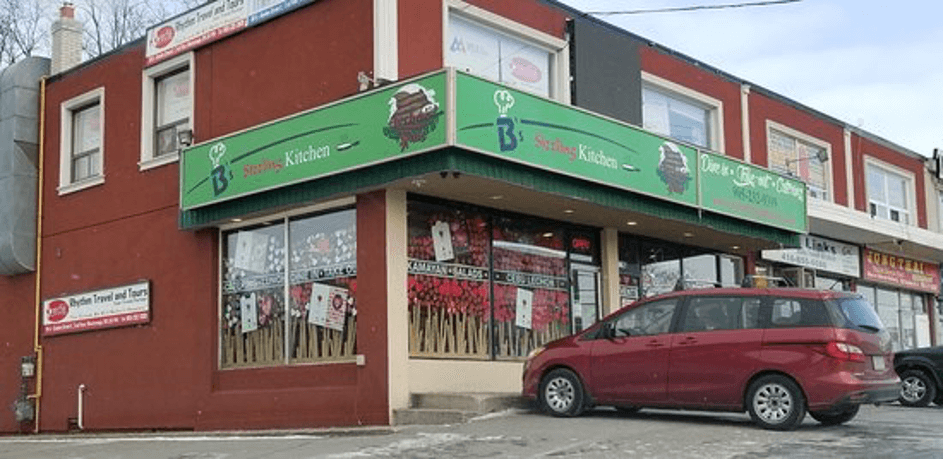 These are just some of the many other Filipino-owned restaurants that are making waves in the food business industry abroad. OFWs shouldn't miss out on these spectacular restaurants to visit when looking for some authentic Filipino cuisines that taste like home.
Filipinos, anywhere life takes them, will always have a part of them yearning for the comfort of their loved ones' presence. Having been raised in a culture with close family ties, they need to belong to a group or community they can fairly treat as families. But even so, nothing can equate to being able to feel the warmth of tight hugs from your kids, parents, and other loved ones at home. Nowhere can ever feel like the homiest but in one place- your home, with the people you love.
The underrated homesickness and loneliness, together with the uncertainty of job security abroad are what drives more OFWs to save up, manage their earnings wisely, and find OFW investment opportunities. For parents, they want to see their kids achieving more in life. Planning for their retirement and learning how to maximize earnings through investments and business are also some that OFWs must prioritize. While able, OFWs must also invest on hard assets such as house and lot. Nowadays, investing in properties has become more feasible with the availability of affordable house and lots.
For more information on OFW investment opportunities, read OFW Investment Opportunities: Best Ways to Grow Your Hard-Earned Money
Flying abroad is a bold decision and entails sacrifices for the greater good. Although opportunities are limitless, there are other factors that people weigh into, such as family time, making memories with loved ones, and fulfillment of dreams.
---
Lessandra Blog is a compilation of lifestyle and home-related articles. For real estate investment and tips on how to buy house and lots in the Philippines, visit Lifestyle and Home Investments. To know more about Lessandra's affordable house and lots for sale, visit the Project Listings and House Listings. Find your Lessandra home now in https://lessandra.com.ph.