The idea of investing has become more and more popular today than ever. It was made to be more accessible and easier especially with the presence of technology and the internet. Investing is basically the acquisition of assets with the purpose of building one's wealth through appreciation or by generating income which is also known as return on investment. In other words, your money is working for you. Presently, the market offers flexible investment options based on the investor's needs, preferences, and risk appetite. Investing has also become more affordable that you can start even with a small amount of money.
Why Invest?
When thinking about your future financially, there are plenty of reasons why you should consider having investments. Among the many benefits of investing is that it allows you to grow your hard-earned money through returns and passive income. However big or small the return is, it's always better than letting your money sit still and not earning. Generally, return on investment is higher than the interest you get from saving in banks. Second, you can allocate the funds for your retirement. It may sound unnecessary yet, especially when you are still young, but your future self will thank you for this. Carefully planning for your retirement is very crucial and your income from investing will help you live the retirement life at ease and comfort. Third, the return of your investments can be used to achieve both your short-term and long-term financial goals such as acquiring real property, buying a car, for your children's education, or even starting your own business. Fourth, investments can also serve as financial protection from fortuitous events. It is a financial buffer that you can use during tough times. Fifth, you are also investing in yourself. The sense of fulfillment that it gives to you as an investor result in a growth in mindset while, at the same time, building confidence in your decision-making skills. If you are interested to know more ways to grow your money by investing, pesolab.com listed the options that may be suitable for you. You can also read more on myfinancialcoach.ph for OFWs who are planning to invest in real estate in the Philippines.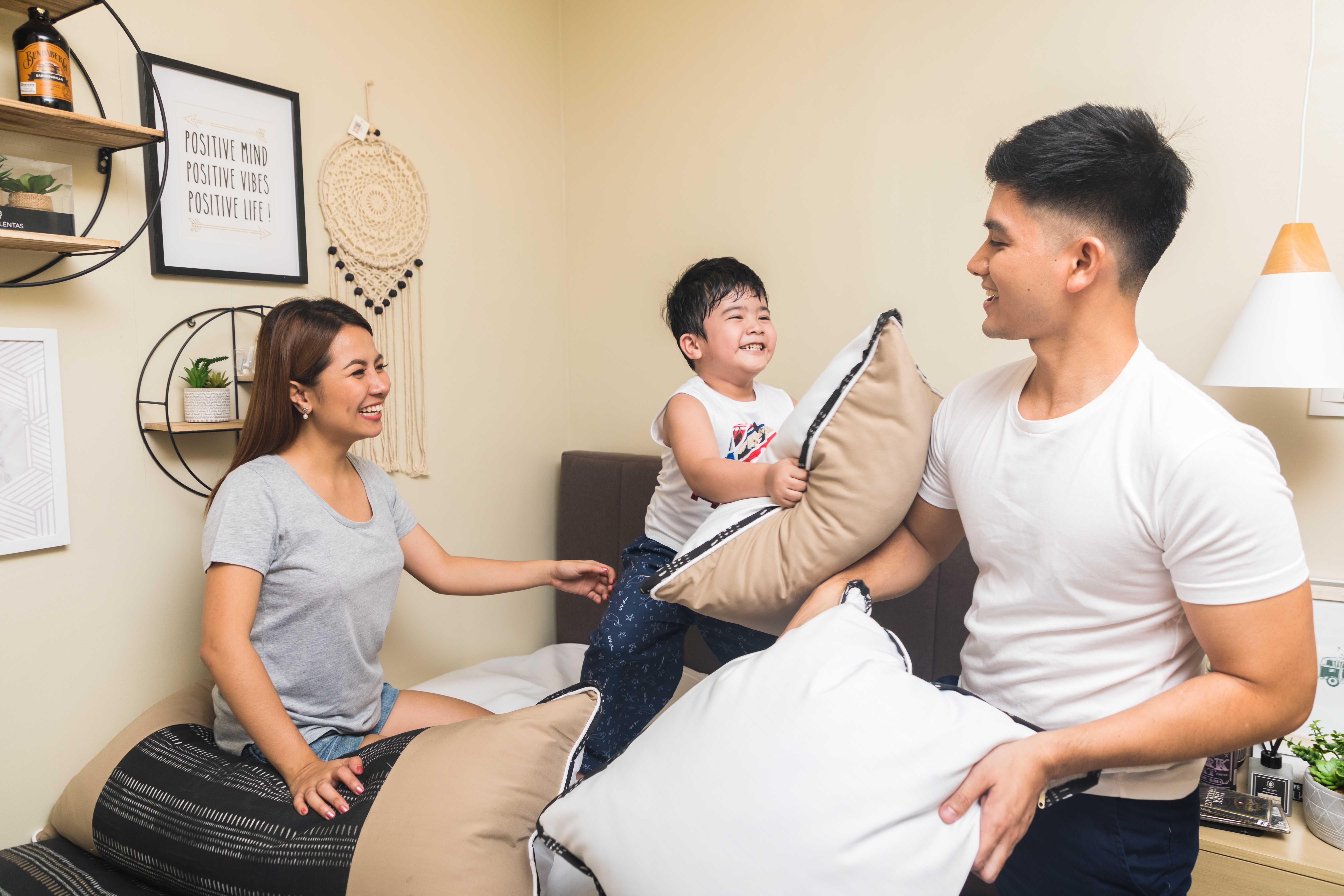 Why invest early?
A good investing habit is better when started as early as possible. Meaning, the best time to start investing is today. This is an excellent opportunity for young professionals, couples who are just starting their own families, and OFWs. One advantage of investing at an early age is that you get to enjoy the power of compounding interest. The interest that you get from your investment also earns interest over a period of time. Imagine how many folds of interest you can get over twenty-five years, over thirty-five, and so on. The longer the period you invest, the higher the return would be. Another is that it leads to financial freedom at an early age. You will not need to wait for the next paycheck to survive. Thus, it gives you the freedom to pursue the things that you are passionate about. You will also gain the privilege of making financial decisions confidently based on the opportunity and not based on fear. Additionally, investing will provide you financial security and the opportunity to retire early. This means you get to enjoy the fruits of your labor while you are still strong and able. Go travel, start your own business, or pursue your passion. These are only some of the rewards of investing early compared to investing at an older age.
Think Investment over Expense
Though it may be tempting to get that limited edition shoes or those branded clothes, the habit of prioritizing investment over spending will take your money a long way. The accumulation of unnecessary spending that we put pressure on ourselves for should have earned enough to secure the family's financial future. Don't think that you are depriving yourself. It is still essential to reward yourself after hard days at work from time to time. But wouldn't it be more rewarding if your future self could enjoy not only material things but also peace of mind, financial security while living comfortably?
You can start accounting for the savings you get for spending wisely and get the investment plan that would suit your budget and the risk that you are willing to take. You can start small and eventually get higher earning potential investments. There are a lot of investment options available in the market including shares or stocks such as equity mutual fund, real assets such as gold or jewelries, and real estate such as land. Each has its own features such as the level of risk and the rate of return. Understanding this will help you make smart financial decisions to boost your investment. Allocate a portion of your income today and build yourself a secured financial future.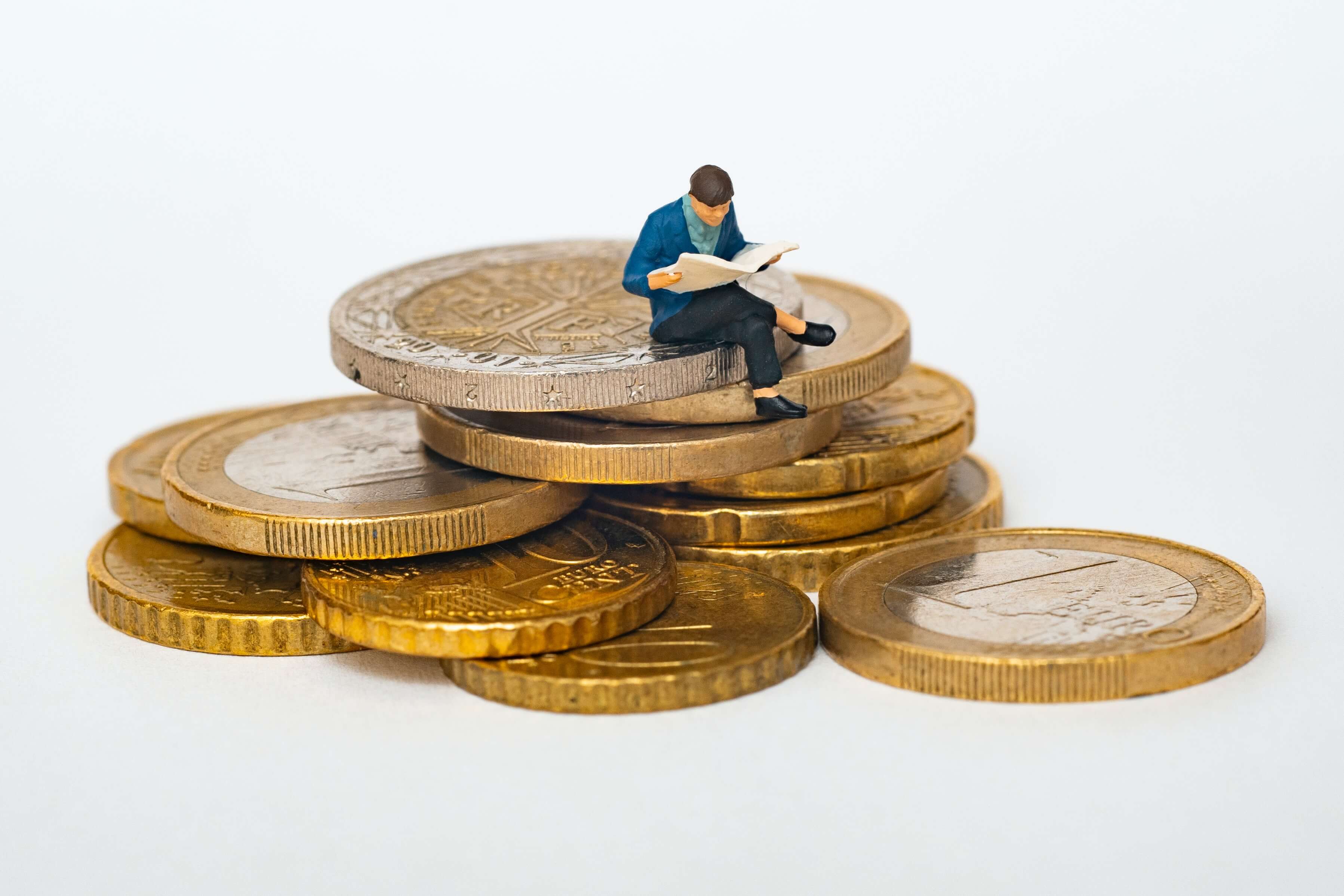 Source: https://pixabay.com/photos/money-home-coin-investment-2724248/
Investing in your home
There are a lot of ways to invest nowadays with an easier and investor-friendly mechanism. In fact, investing in an affordable house and lot in the Philippines is a good choice. Here a few among the plenty of reasons why investing in an affordable house and lot is a great value for your investment:
Land does not depreciate just like other tangible properties. Thus, the value of the property appreciates through time especially when the development in the location is fast. This is a smart move if you want to secure ownership of a good deal of investment with this type of property.

The growth of the money that you put in this asset is both steady and secure. Once the property has been fully paid, it is considered yours. The risk of losing your investment is very minimal given that you purchased the property from a trustworthy seller. Moreover, since you are in possession of the land title, you have that sense of security and confidence towards your investment.
Unlike many other forms of investments, you have the option to pay the full amount in cash or avail of an affordable payment scheme such as through the Pag-IBIG housing loan. For Pag IBIG housing loan, you just need to be at least 18 years of age and have at least 24 consecutive months of contribution to avail of the loan. In just six steps, you can get to choose a house and lot that is perfect for you and your family at a very low interest rate and amortization.

Step 1: Get the list of requirements from their office or from their official website.

Step 2: Submit the housing loan application together with other documents listed on the checklist.

Step 3: You will receive the Notice of Approval (NOA) and The Letter of Guarantee after 17 working days.

Step 4: You will be given 90 calendar days to accomplish the NOA requirements for the release of the loan proceeds.

Step 5: After 10 working days, the proceeds of your loan will be released at the Pag-IBIG Fund Office.

Step 6: You will start paying the monthly amortization of the loan after a month it was received. For convenience, you can visit onlinequickguide.com if you want to learn more on how to make your payment via Bayad Center mobile app.

You can also check more details about the list of requirements and processes at gobear.com for the comprehensive guide in getting a Pag IBIG Housing Loan. Another option is to get a loan from the bank. It's helpful to research and compare the features of home loans offered by banks to pick the one that suits you. One good thing about today's information technology is that the websites of banks show the necessary information that you need to know about the loan that they are offering. Moreover, on most sites, you can compute the proceeds and amortization of the loan that you want through their loan calculator.
Aside from growing your money, you are also enjoying the freedom of living in your own home. This is a great accomplishment especially for those young professionals starting their career or the family of their own.
Tips in choosing a House and Lot for investment
Finding a good deal from a pool of affordable house and lot for sale can increase the rate of return that the property will give you in the long run. How would you spot the right home for you? Here are a few helpful tips:
Choose the most trusted and reputable in the home building industry. You wouldn't want to settle for less when it comes to the quality of your home while, at the same time, not forgoing affordability.
Choose a property with a good location. Take into account the accessibility and development of the area since it will help you build the value of your asset.
Opt for a house and lot that is easy-to-own with flexible and affordable payment scheme.
The guaranteed safety and security of the property are similarly very important. It is one way of safeguarding your investment and your family as well.
In choosing an affordable home, the true value for your hard-earned money will definitely stand out above the rest, just like Lessandra, who gives Filipinos the Angat and Maaliwalas homes that are affordable and of high-quality. With over 40 strategically located communities throughout the Philippines and with different house models to choose from, you get to select the best affordable house and lot in the Philippines for you and your loved ones. Another value-adding feature is the amenities that you get to enjoy where you can build lasting memories. No need to go outside the comfort of the village to enjoy the pool or do recreational activities in the park or in the clubhouse. Aside from the physical features, the 24/7 security of homes is a top priority through CCTV cameras, roving patrols, and security posts. Lessandra home has it all in store for you.
Earning by investing in an affordable house and lot
The ultimate question, how will my affordable house and lot generate a return on my investment? There are four ways your property can grow your money.
First, you can lease it for long-term. Leasing can generate a stable inflow of cash that you may use for the monthly amortization of the property. Meaning, the property is paying for its own.
Second, you can list the property as a vacation rental since "staycation" has become a trend nowadays. If you do not prefer the property to be leased, rentals on a daily rate is ideal for you. The advantage of this is that you need not spend as much on repair and maintenance compared to leasing the property in a long-term. A house and lot with amenities such as pools and parks is very attractive to guests because there is no need to go outside the village to relax.
Third, you can invest on the property with the purpose of selling it at a higher price. This is why you need to be meticulous in choosing the location of the property. The more promising the development in the area, the higher the selling price that you can set. This also means a higher return on your investment.
Fourth, even if you choose to occupy the property, the land that you acquired will not depreciate. Because of the scarcity of land, the value of the property will increase over time. Moreover, it can serve as your financial buffer during tough times. You can use it as collateral to avail of a loan when the need arises. It is also a lifetime investment. In the long run, you can pass it on to your children and the next generation to come.
It is of the utmost importance to carefully plan and be financially prepared for the future. Whether you are a young professional, a worker here or overseas, or a couple starting your own family, it's practical and wise to think about your financial future. Time flies so fast that investing will be one of the best decisions you'll make in your life. Aim to live comfortably in the future, for you and your loved ones. It's always better to start early and it is never too late to invest. Start small and start now. Invest in your home, invest with Lessandra's affordable homes.
---
For more information on real estate, property investment, and how to buy affordable house and lot in the Philippines, visit Lessandra's Lifestyle and Home Investment articles.
Sources:
https://www.pagibigfund.gov.ph
https://www.myproperty.ph
www.gobear.com
https://onlinequickguide.com
http://myfinancialcoach.ph
https://pesolab.com
https://www.cfainstitute.org/