The Pag-IBIG Fund was established by the Philippine government for two equally important purposes: the first is to address the need for a program for national savings, and the second is to provide Filipinos with affordable financing for shelter through Pag-IBIG Housing Loan. It has lent a hand to a large number of homeowners to achieve the dream of acquiring their homes. Today, it continuously helps a lot more.
Aside from its loan affordability and its repayment term of up to 30 years, they offer interest rates that are reasonable and among the lowest in the industry. This is ideal for young couples who are starting their own families or professionals and OFWs looking for investment opportunities. Paired with an affordable house and lot, achieving your dream home is possible.
More details on how to avail Pag-IBIG Housing Loan, the qualifications, requirements, and helpful tips can be read in the articles OFWs' Comprehensive Guide to Government Housing Loans and Pag-IBIG Loan vs Bank Loan: What Should You Choose to Finance Your Home Purchase. You may also visit dotproperty.com.ph for articles about the Pag-IBIG Housing Loan application.
Sample Housing Loan Computation
If you're wondering how much you can borrow, then the sample computations below may help you or you may visit the Pag-IBIG Fund website and see their Housing Loan Affordability Calculator. You can select from the dropdown menu the following:
The income required to avail your desired loan value
The amount of loan that you can borrow based on your income
The amount that you can borrow based on the property's value
You will have to provide details such as your gross monthly income, desired loan amount, your preferred repayment period, and fixed pricing period, depending on what you'd like to compute.
Here are some sample computations.
If you have a loan amount in mind and you want to know how much should be your gross monthly income to qualify for the loan, the computation is similar to this. Let's assume your target proceeds is Php 2,000,000, 20 years to pay at 5.75% per annum. Input this information in the loan calculator. The required income for your desired proceeds is approximately Php 46,805.57. The monthly amortization for this loan would be Php 14, 501.67.
If your gross monthly income is Php 30,000.00 and you are planning to repay it in 20 years at a 5.75% annual interest rate, you can approximately loan Php 1,281,898.79. Monthly amortization will approximately be Php 9,294.84. This computation is applicable when you opt to compute the loan amount that you can avail of based on your income.
If you have chosen a property such as an affordable house and lot in the Philippines with an estimated value of Php 2,000,000.00, payable in 20 years at 5.75%, you can approximately loan Php 1,500,000.00 with estimated equity of Php 500,000.00. The monthly amortization for this loan is Php 10,876.25, and the required gross monthly income is Php 35,104.18.
Please take note that rates may change without prior notice. The results of the computation are for reference only and are not official. The actual loan amount may differ depending on the evaluation and validation of Pag-IBIG Fund and other fees are not yet included. Terms and conditions apply. You may also visit their office for the computation and assessment.
Check out more sample computation at pinoyhomebuyer.com, and find out how much you can borrow from Pag-IBIG Housing Loan at howbutingtingworks.com.
Pag-IBIG Housing Loan Tips to Remember
In getting a loan, there are a few useful tips that let you save money and bails you out from evitable causes of hassle. Keeping them in mind helps you make sound financial decisions regarding your housing loan. Here are some.
Avoid making late payments. This builds your credit score that you may take advantage of in the future. You are also avoiding penalties like late fees. Most importantly, paying on time gives you peace of mind.
Monitor your loan account movement online through the Pag-IBIG website. Considering that mistakes can happen, this is to make sure that your payments are recorded correctly and on time.
In advance, set aside money for your monthly amortization. This will be your cushion if anything goes wrong with your finances.
Paying a portion of the principal amount in advance gives you big savings from interest. As regulated by Bangko Sentral ng Pilipinas (BSP), financial institutions offering loans use the Diminishing Balance Interest Rate method or commonly termed as Diminishing Interest. The interest is computed every month based on the outstanding loan balance. Therefore, reducing the principal balance also reduces future interest charges.
In conjunction with item number 4, if you are making advance payments, transact directly at the Pag-IBIG Office. There you can advise them to apply the advance payment to the principal balance. You cannot do this in Bayad Centers. They would apply the advance payments according to your monthly amortization schedule. Meaning, you are still paying for the interest that you should have saved if it were deducted directly to your outstanding loan balance.
Make sure to keep a file of all documents, especially receipts. In case of disputes, you have proof and basis for your claims.
Find more helpful information about Pag-IBIG Housing Loan and other types of Pag-IBIG loans at cashmart.ph. For more tips on how to get your Pag-IBIG Housing Loan approved at balikbayad.ph.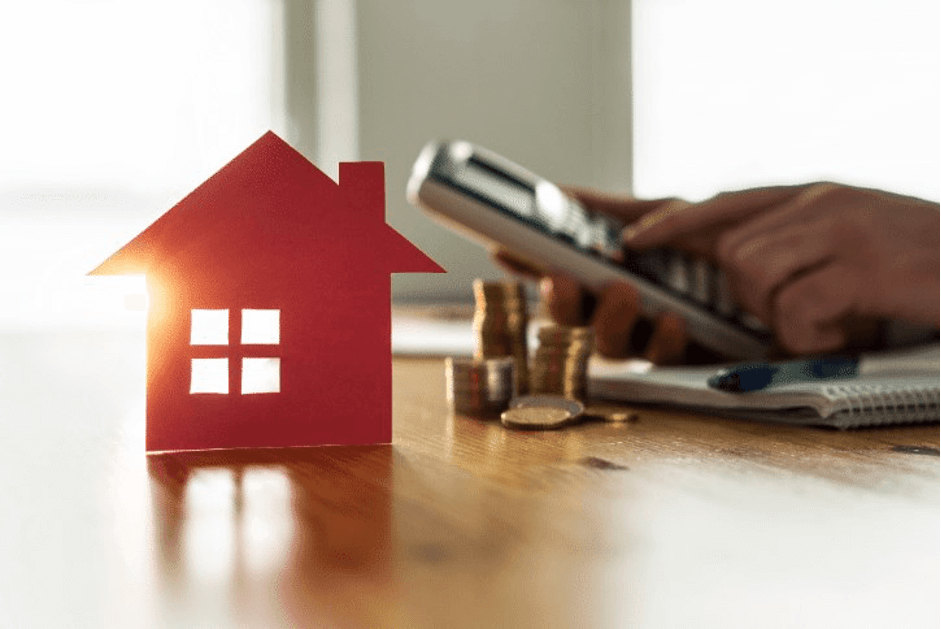 Pag-IBIG Housing Loan Restructuring
You qualified for the loan, got the proceeds, and acquired your dream home. Even with the intention of religiously repaying your housing loan, in this world full of uncertainties, there really come tough times that significantly affect our finances. Inevitable events such as the pandemic that we are experiencing today are taking a toll on the livelihood of many Filipinos. Some even lost their sources of income, resulting for debts to pile up and the inability to make ends meet. Just imagine the difficulty that the families, who are unable to pay for their debts, need to go through, especially with the possibility of losing their homes at times like this.
It's good to know the Pag-IBIG fund caters to housing loan restructuring. Loan restructuring is one of the options to avoid risks of default on the payments of the loan. It involves getting both the creditor and debtor in agreement to reduce or condone accrued interest, extend repayment dates, or both. This is to improve the borrower's chances to pay his obligations and retain the ownership of his home.
All borrowers of Pag-IBIG Fund Housing Loans who have 3 months' worth of unpaid monthly amortization and have received a Final Demand Letter can still save their property to avoid cancellation and foreclosure. The Loan Restructuring Program is a remediation initiative to help in the delinquency of borrowers. This is a process offered to borrowers in order for them to cope up with the payment of their amortization. Here are what you need to know:
According to Circular No. 370 of the Pag-IBIG Fund or the "Guidelines Implementing the Pag-IBIG Fund Loan Restructuring Program (LRP) For Wholesale Loans", the restructured amount will include the sum of the outstanding principal balance, the interest accrued, and all accrued penalties, if any.
Borrowers are also given the option to choose from cash payment or installment basis as the mode of settlement. You may inquire at Pag-IBIG Fund Offices for their guidelines about restructured loan repayment.
Whichever the borrower chooses as the mode of payment, the unpaid amount due and demandable is still subject to 1/20% of 1% penalty for every day of delay.
The borrower is considered in default due to any of these reasons:

· If the borrower chose cash payment as the loan's mode of settlement, his failure to make the full payment of the restructured amount within 30 days starting from the date that the Notice of Approval of Loan Restructuring has been received is considered as default.

· If the borrower fails to make payments for one quarter amortization under the installment mode of settlement.

· If the borrower incurred arrearages which is equivalent to at least one quarter amortization.

· If the borrower fails to perform any of his obligations stipulated in the Loan Restructuring Agreement.

As a result of the default, the following will be carried out by the Pag-IBIG Fund:

· The borrower may be blacklisted or suspended from availing any program of the Pag-IBIG Fund.

· The outstanding loan plus the accrued interests and penalties shall become due and demandable.

· The account of the borrower shall be endorsed for foreclosure.

· The Fund may assume the completion of the collateral project.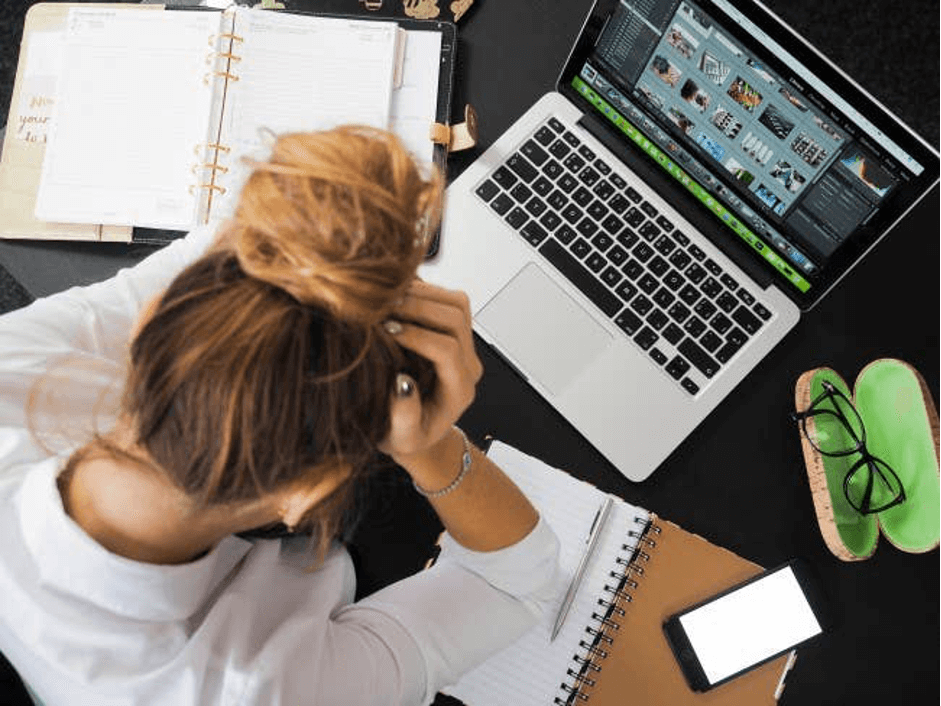 Why restructure?
When debt is piling up and meeting monthly obligations becomes financially stressful, but you don't want to lose the ownership of your home, you may opt for a home loan restructuring. Here are a few reasons to consider the option to restructure:
You are likely experiencing financial difficulties that would take time to recover.
Restructuring causes loan interest to be reduced. Thus, it will help you free up more funds to help you recover from negatives financial circumstances.
A longer repayment period means the amount of your loan obligation is spread to an extended date. Therefore, your monthly amortization is reduced.
Ultimately, loan restructuring gives you time to financially recuperate.
How to avail of the Loan Restructuring Program (LRP) of the Pag-IBIG Fund?
A careful assessment of your current financial situation is very important. The ultimate goal is not to lose your hard-earned home. If you think loan restructuring is for you, here is a guide on the basic requirements in applying for LRP.
Requirements for application
Other requirements, if applicable:
The Deed of Extra-judicial settlement of Estate for the beneficiaries of a deceased borrower.
For OFW Members:

Contract of Employment
Original copy of Employer's Certificate of Income
Other proof of income
Payslip
Valid OWWA Certificate of Membership
Certificate of Overseas Employment
Passport with working visa
Residence card/permit
Record of bank remittance
Host/Government-issued Professional License

Insurance coverage

Health Statement Form for borrowers over 60 years old, and up to 60 years old if the loan is over Php 2,000,000.00.

Php 1,000.00 processing fee
Downpayment requirement of at least 5% of the total arrearages (inclusive of unpaid penalties and amortization)
The Fund also caters to applications for condonation of penalties and additional interest. It is open for all borrowers with delinquent accounts, provided that the loan is not yet classified as Real and Other Properties Acquired (ROPA). No processing fees and downpayment shall be required. Also, loan accounts with an expired term and no payment made since takeout can still avail the program, provided that within 30 days from the approval of the application, the outstanding loan balance is fully paid.
Here are some practical tips to remember when availing of housing loan restructuring.
Weigh your options. Determine if restructuring will be beneficial to you.
Know your obligations. You must read all the details stipulated in the contract to know what are the things you need to do or not do.
Prioritize the payment of your monthly amortization and avoid default.
Take this as an advantage to lessen your debt and use your funds to recover financially.
Monitor and track your payments.
The Takeaway
The Fund is continually helping Filipino families to attain their dreams of having their own homes. It's not just a house and lot. It gives the homeowner a sense of pride and is an expression of how you want to take care of your family and loved ones. In times of financial difficulties, the Pag-IBIG Fund also offers ways to save the home that you've worked hard for. It is important to know your options and weigh them well. There may come a time that your finances get affected negatively by circumstances that are beyond your control. Take it as a challenge and strive to get back on track.
---
Lessandra Blog is a compilation of home-related articles. For real estate investment and tips on how to buy houses and lots in the Philippines, visit Lifestyle and Home Investments. To know more of Lessandra's affordable houses and lots for sale, visit the Project Listings and House Listings. Live in the best, live in Lessandra.

Source: