Thinking about improving the functionality of your home? Add the comfort that it offers you with home appliances that are both efficient and give you value for money. With all the variations in design and specifications that the market offers homeowners nowadays, it makes it easier to for you to choose which one is best for your need. Here are the benefits that you can expect when you have an efficient home appliance.
Advantages of choosing efficient home appliances
It saves you money on your electric bills. It is one of the main reasons why an upgrade from the old models is beneficial. New versions of home appliances have energy-saving features and are efficient to use. They operate under lower temperature settings and require a lower amount of energy to complete the tasks. Find out more ways to lower your energy costs and save money at balikbayad.ph.

Using the most energy-efficient appliances, according to research, cause less waste production and less harm to the environment. This prevents the emission of greenhouse gases which is the leading cause of climate change and global warming, says solaric.com.ph.
When you use a home appliance that consumes less water, it lowers your water bill and help conserve water. A washing machine that needs lesser water to spin a load is both handy and economical.

These efficient appliances essentially help in improving your quality of life. Aside from the savings from utility bills that you get, you will also enjoy the functionalities that it offers. From the stylish and modern looks to the advanced features you'll love. Plus, making many of your household chores easier.
If you're living in an affordable house and lot, it will help you save space because of the compact and practical designs of home appliances today.

It promotes sustainable development. By using an efficient appliance, you help minimize the use of natural resources such as water and gas. Thus, conserving them for the future by living a lifestyle that is more energy-conscious.
Tips to remember in getting an efficient home appliance
Home appliances may look very similar to one another but, they still vary in features that are important in choosing the efficient ones. Find out some useful tips below when buying an appliance for your home.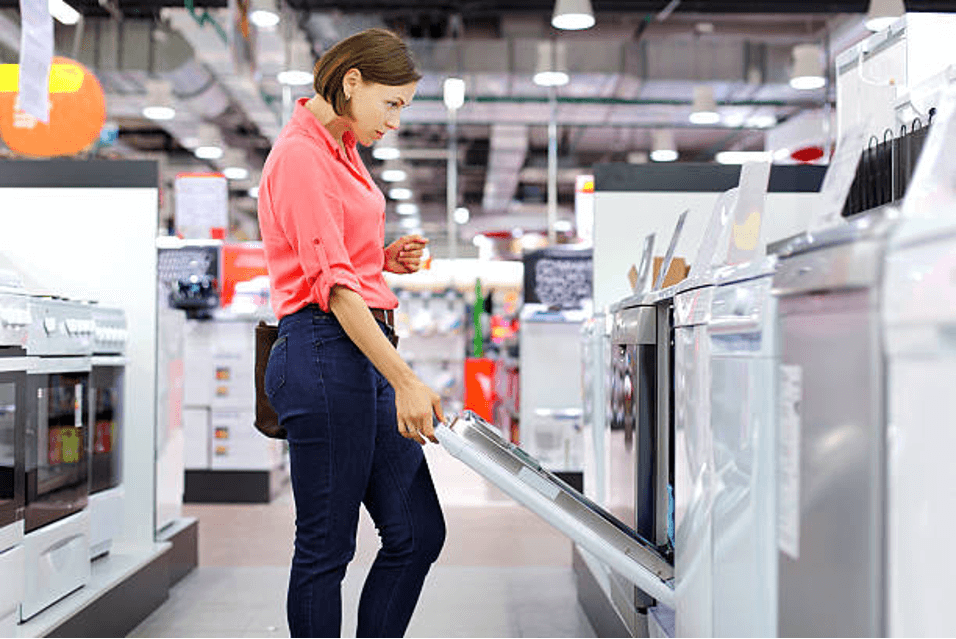 Determine your budget to manage expectations. You can enjoy discounts and savings when purchasing in cash. If purchasing through credit, a shorter repayment term saves you money, too. Also, ask about special offers and rebates. Find more useful tips to save money when buying and using your home appliance at journal.com.ph.
Know how much room you have for each appliance, as this is one important limiting factor when choosing a model. Make sure to measure the depth, width, and height of the area where you will place the appliance. If you are still planning to buy a property, an affordable house and lot in the Philippines for example, it is prudent to also plan ahead the items that will occupy your home's space.
Choose appliances with energy-savings mode. This saves you money from utility bills with the minimal use of electricity and water.
Research and compare. Do not immediately buy the first model that you see. Look carefully at features and specifications from both well-known and lesser-known brands. Some rising brands who are still building their names in the market offer better appliance features at an affordable price.
It is useful to look at the EnergyGuide Label that is attached to appliance displays. It is the yellow label showing the energy consumption of that specific model that helps in easily comparing energy efficiency. Find out more about understanding the energy guide at 101appliance.com.

Choose the appliance to last. Appliance repair and maintenance are cheaper when the spare parts are available in your area. Read forums and reviews or you may ask the agent if you can easily find a shop that can repair it if the need arises and sells affordable parts.
Buy a home appliance based on your usage. The larger the appliance is, the larger its consumption. So, don't buy the oversized ones if your usage is only minimal. This will save you from avoidable expenses from electricity bills.
List of Efficient Home Appliances and what to look out for
1. Refrigerator
This appliance has been with us for a long time now, and it has already established how important an energy-efficient refrigerator is in our everyday living. Thus, getting one requires a high level of scrutiny. Look for the energy saver switch. This will allow you to turn down or turn off the appliance's heating coils to prevent condensation. This lowers the energy cost of your refrigerator by 5%-10% compared to those that just meet the minimum energy efficiency standards. A top-mount freezer refrigerator is the most energy-efficient style, which earned the recognition of EnergyStar as it uses lesser energy than that of a 60-watt light bulb.
The top energy efficient standard refrigerator, according to the Department of Energy, is Haier model HRF-IVD450H, with an 11.0 cubic feet storage volume and an impressive EEF of 625. It's a two-door fresh cooling inverter top-mount refrigerator. It will only cost less than Php 180 on your monthly bill.
2. Air Conditioner
Because of the warm climate in the Philippines, air conditioning units have become increasingly in-demand. This means an addition to your electric bill. The highest and most efficient energy factor for window-type air conditioning is 12.5, which is considered very efficient, for 0.75 -1 HP.
The models available in the market that have this EEF are GE's AED07KP with 0.8HP and AED09KP with 1.0HP, and Mabe's MED07VQ with 0.8HP and MED09VQ with 1.0HP, which has a remote control and a recommended room area capacity of 14sqm. The average monthly cost for a 0.75 HP air conditioning unit is approximately between Php 1,600 to Php 1,700. While 1 HP approximately starts from Php 2,100.
3. Washing Machine
It's a challenge to buy this appliance today because of the wide variety of models to choose from. Sophisticated versions are released one after the other. Different features and functions for every type. It's hard to like just one. However, you may select the best one for you with these tips.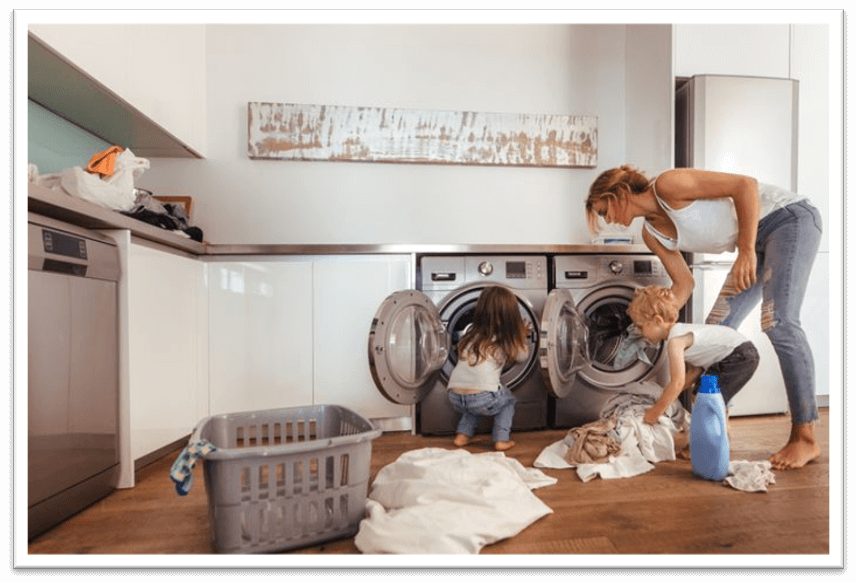 What load capacity do you need? This is the first and most important factor to consider. If your household is big, so does the washing machine capacity that you need. If otherwise, you may opt for the smaller ones and enjoy the savings that you get from utility bills by avoiding unnecessary use of electricity and water from a larger appliance motor.
Fully automatic or semi-automatic? A fully automatic washing machine means that the only thing that you need to do is to load and unload the clothes. The machine will determine the water needed based on the load's weight. If it has a dryer, it will even dry the clothes for you. However, it is more expensive upfront compared to the semi-automatic models that have no fancy cycle settings and you need to do some of the work yourself.
Inverter or not? Inverters are designed to save as much energy as possible by allowing your machine's motor to operate at variable speed depending on the load. In other words, it will not use a large amount of energy to spin a light load. Thus, reducing your electric bill in the long run.
The most efficient Energy Star certified washing machine in 2021 is LG's WM9500H, which is 30% higher than their efficiency standard. It offers advanced features such as Smart Diagnosis to help you quickly analyze and troubleshoot issues as it arises. It also has SenseClean, which automatically adjusts the cycle time and amount of water required for the load.
4. Standalone Dryer
Dryers play a very important role during rainy seasons. It lets you dry laundry in a breeze. Standalone dryers are usually purchased when you already have an existing washing machine. You can choose between tumble dry, which is only available in standalone gas or electric clothes dryer or spin dry. If you prefer a cheaper cost to operate, you may like spin dry. But, if you want your clothes to be sanitized through heat, and get fully dry, you may opt for the tumble dry feature. However, it can be more expensive upfront.
The best one in the market, according to Energy Star, is Miele PDR908 HP. It has the highest Combined Energy Factor of 9.75, which means it is the most efficient model in the market in 2021. It has a sleek touchscreen display and a ventless dryer with heat pump technology that maximizes energy and time savings.
5. Television
The company The Creative Life, commonly known as TCL, was recognized to release the newest model of LED TV with the lowest power usage. Bringing novel advances through their latest 32B2600 LED television display technology. Aside from the impressive high-definition display screen, its maximum power consumption is only a maximum of 45 wattage use. The NaturaLight Engine II accounts for the efficiency in saving energy. The product's intelligent backlighting feature guarantees saved-on energy without compromising performance. Thus, this quality is a good basis for quality and efficiency.
Note that most of the above information is derived from Energy Star – a government-backed institution that provides credible, unbiased, and simple information about the energy efficiency of products together with the U.S. Department of Energy and Environmental Protection Agency. They aim to provide reliable information for consumers to make a well-informed decision when purchasing while protecting the environment.
Taking care of your Home Appliances
It is not bad to repair your existing home appliance rather than replacing it unless it has a long record of recurring problems. The longer you make use of the appliance, the more you enjoy the value of your money. If its serviceability can still be restored, then there is no need to replace it.
Place appliances on secured areas in your house and lot. Make sure that it is not exposed to humidity since it can cause the metal to rust and weakens plastic. Taking care of the outer layer is as much important as taking care of the inside. g
Instead of placing your appliance on a stand-by mode that still consumes a small amount of electricity, unplug them to eliminate consumption of energy during the time, says cashalo.com.
Do not overload the refrigerator and washing machine. These appliances have their limits set to function at their best. Overloading them will force the motor to work exceeding its capacity, which leads to frequent repair demand or shorter appliance life than expected.
Schedule cleaning of your appliance to maintain its optimum performance and to avoid damages caused by dirt. Also, it is a good hygiene practice to keep them sanitized.
Do not pour too much laundry detergent on your high-efficiency washing machine. The detergent left behind will build a film on the appliance's inner surface which is a hotbed for molds to grow.
Don't let children play, sit, or stand above the appliance as it may cause damage to the fragile parts.
Routinely inspect appliance wirings and hoses. Early detection of deterioration or parts that need repair will cost you less.
Encourage the entire family to be careful in using the appliance. Taking care of it must be a family obligation.
You might think that using Energy Star certified appliances are more expensive than those that are not. That could be true at the onset. However, it's like getting your money back in the long run. energy efficient improvements is one smart move for homeowners who are economically conscious. Moreover, with proper care, these machines will be of service to you for a significantly long time. Thus, saving you from making another purchase. Deciding to go for efficient home appliances ultimately saves you money in the long run while lessening its negative impact on the environment. Make this the first step to start a financially and environmentally conscious lifestyle.
---
Lessandra Blog is a compilation of lifestyle, community, and home-related articles. For real estate investment and tips on how to buy house and lots in the Philippines, visit Lessandra's Lifestyle and Home Investments section. To know more about the affordable house and lots for sale available in each Lessandra community, give the property listing section a visit. Secure quality, maaliwalas, and affordable house and lots in Lessandra. Live in best, live in Lessandra.
---
Source:
https://www.astralenergyllc.com/5-significant-benefits-of-using-energy-efficient-appliances/
https://www.expertelectric.ca/blog/the-benefits-of-energy-efficient-appliances/
https://www.cashalo.com/blog/home-appliances-that-cost-the-most-on-your-electricity-bill/
https://solaric.com.ph/blog/benefits-saving-electricity/
https://journal.com.ph/lifestyle/health-and-wellness/12-tips-for-saving-money-when-buying-and-using-home-appliances/
https://101appliance.com/understanding-the-energy-label/
https://www.diamondvalleyfcu.org/blog/energy-savings-tips-what-look-when-buying-appliances
https://www.howtogeek.com/281953/how-to-take-care-of-your-homes-appliances-so-they-last-longer/
https://www.energystar.gov/products/most_efficient