Everything you are looking for is in Bacolod. Known for its famous Masskara Festival and Chicken Inasal, this City of Smiles is one of the best places worth a spot in bucket lists.
Located on the Northwest coast of Negros Island, Bacolod is one of the fastest-growing cities in the Philippines. As the capital of Negros Occidental, Bacolod has it all—a fast-growing economy, scenic environment, hospitable community, rich history and culture, and hundreds of restaurants offering a wide range of world-class cuisines. The City of Smiles has a city and country charm all wrapped in one.
Why is Bacolod City called the City of Smiles?
The catchy moniker "City of Smiles" stems from Bacolod's widely famous annual Masskara Festival. Looking at the worn masks alone during the parades of this Bacolod festival, the whole place is filled with smiling faces. Added with the blast of colors during this festival, smiles are surely painted on the thousands of tourists visiting Bacolod for the celebration.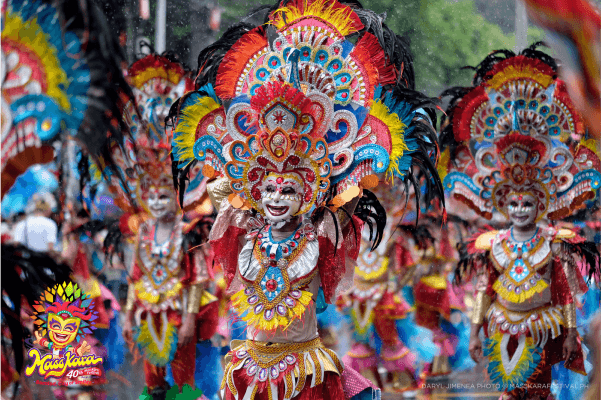 Photo source: Masskara Festival Facebook Page
The Masskara Festival started in 1980 as a way for the locals to divert their attention from the series of unfortunate events that happened in Bacolod. Through the success of the Masskara Festival, Bacolod City started to thrive not just in vibrant celebrations, but also in tourism, boosting their economy.
Is Bacolod Worth Visiting?
Bacolod City offers all the upsides for its residents, and of course, its tourists. Being an ideal home further extends to the tourist-loved factor of the place. The hospitality and progress coupled with one of the country's best travel spots, natural attractions, and hangout places makes the City of Smiles worth visiting.
As an often tourist-packed city in Visayas, there are lots of chill places and restaurants in Bacolod that offer the best hangout experience for everyone within the place. More than the drool-worthy savory foods and drinks served, these food hubs also provide a comfortable and aesthetically pleasing environment, further leveling up the positive customer experience.
Top 3 Chill Places in Bacolod City
When we are looking for a place to hang out and eat, the few things we always consider are food, service, ambiance, and, as of today, aesthetics. Oftentimes, the theme or set-up of a restaurant or café matters greatly on whether the place is worth visiting or not.
In the City of Smiles, there is a pool of must-visit-themed cafes and restaurants. Visiting Bacolod would not be complete without stopping by in some of these unique chill places.
1. Coffee Project in Bacolod City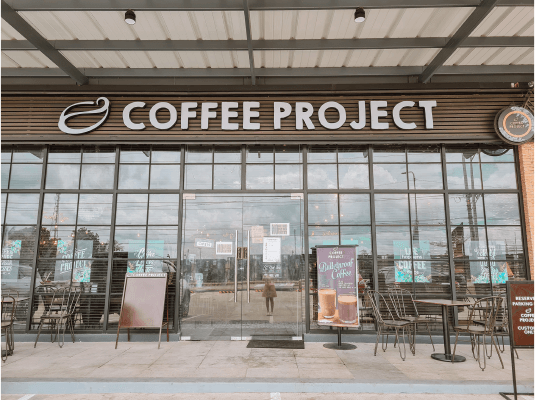 Photo source: Lagawander Facebook Page
As a coffee lover and bookworm, Coffee Project Bacolod is one of the must-visit coffee shops in Bacolod, simply because of its amazing food and drinks selection and its astonishing bookshop and farmhouse theme. Famously known as one of the instagrammable coffee shops in the world, Coffee Project Bacolod surely spices up things by making the café experience not just satisfying in cravings, but also a beautifully comfortable one. More than a coffee craving and leisure hangout, Coffee Project Bacolod is also a perfect remote working office.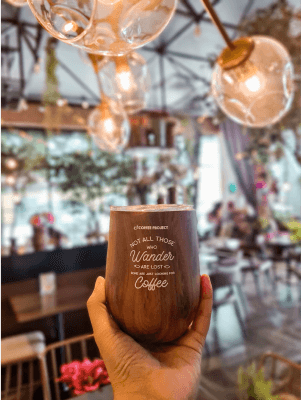 Photo source: Lagawander Facebook Page
2. Maria Kucina Familia
Looking for the perfect fine dining restaurant for friends, family, or work celebrations? Maria Kucina is one of the best cozy and classy restaurants in Bacolod that locals love.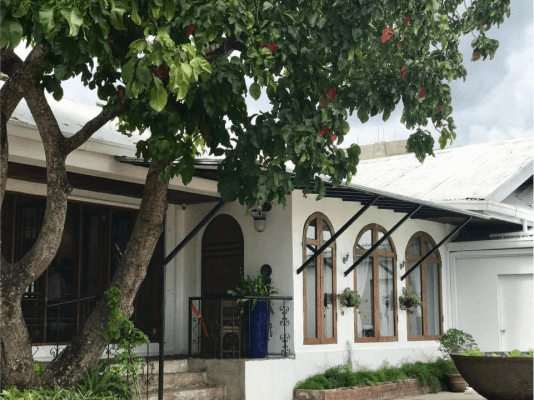 Photo source: Maria Kucina Familia Facebook Page
Maria Kucina appears to be a house converted into a fine-dining restaurant. Its homey ambiance makes up for a relaxing ambiance upon entering the establishments. This restaurant's simple decors greatly add up to a pleasant dining experience.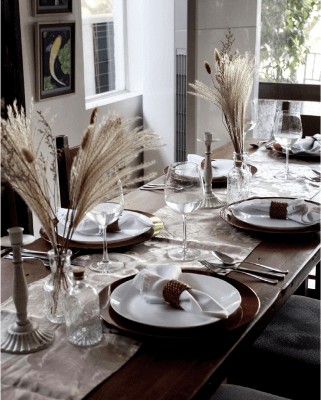 Photo source: Maria Kucina Familia Facebook Page
As one of the top restaurants in Bacolod, Maria Kucina serves Filipino cuisine, offering fresh flavors from different parts of the country. Being a fine-dining place, Maria Kucina Familia completes the classy theme of the place by requiring customers to wear smart casual. According to Maria Kucina, this adds up to the upscale dining experience people come to their restaurant for.
3. Coffee Culture Roastery
Photo source: Coffee Culture Roastery Facebook Page
After tasting the local seafood and Bacolod's Chicken Inasal, Coffee Culture Roastery should be among the next coffee shops in Bacolod to visit.
Coffee Culture Roastery offers a wide selection of coffee sources, from other countries to the different parts of the country. This coffee shop in Bacolod supports coffee farmers by sourcing their coffee beans from them. The variety of coffee bean sources makes it possible for Coffee Culture Roastery to accommodate customized roasting and blending for its customers.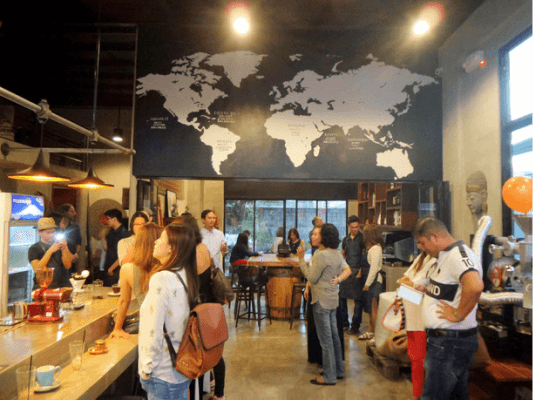 Photo source: The Bacolod Food Hunters
Inside, the shop exudes simplicity, with two roasting machines as the main focal points of the place. There are also a few fresh-to-the-eyes decors from Indonesia. Coffee Culture Roastery is one of the coffee shops in Bacolod truly worth visiting, as customers can experience chill and relaxation inside or outside of the establishment.
The Best Place to Live In
There are indeed a lot of reasons to smile in Bacolod, from the Masskara Festival, Chicken Inasal, to trying all the different foods and places in the city. The chill places and restaurants in Bacolod are only a few of the reasons why visitors love to come back, and even consider settling and living in the place.
Making the City of Smiles a home is one of the best decisions for family and investment reasons. For family, as the whole community of Bacolod City offers a lively and exciting welcome for newcomers. For investment reasons, there are a lot of subdivisions in Bacolod City offering great affordable house and lot options, like Lessandra.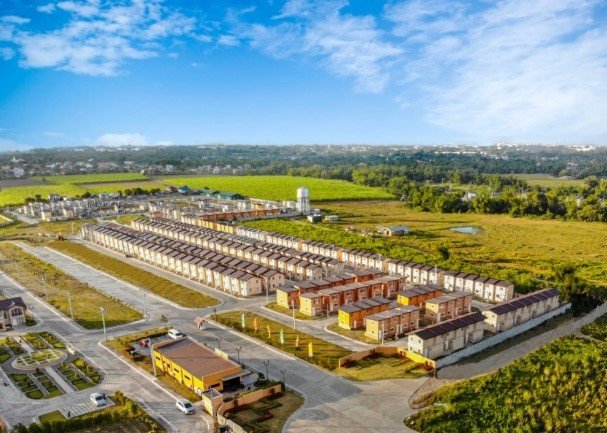 Lessandra Bacolod is one of the best subdivisions in Bacolod City remarkable for its quality and affordable properties. Within the community, homeowners get to experience a maaliwalas life as beyond their homes, they also get to enjoy recreational spaces that support a healthy life.
This subdivision in Bacolod City also offers a worry-free day-to-day experience, as the neighborhood is close to schools, churches, supermarkets, and business hubs. Also, the prime location of this community situates homeowners close to the mentioned chill places and top restaurants in Bacolod.
With the upsides of being at the center of a progressive city like Bacolod, life in Lessandra, and Bacolod is undoubtedly one of the best choices for a stable future. Come home to the booming City of Smiles, and experience the charm of the Bacolod life.

For other house and lot offerings in Visayas, check out Lessandra Leyte, Bogo, Dumaguete, and Iloilo.
---
Live in the best, live in Lessandra. To know more about the list of affordable house and lot in the Philippines offered by Lessandra, visit Lessandra House Listings. For a detailed guide on how to buy a house and lot in the Philippines, visit Lessandra Guides and FAQs. More informative and travel blogs are available at Lessandra Blogs and News!
Sources:
https://bacolodfoodhunters.com/2016/11/15/coffee-culture-roastery-bacolods-first-artisan-coffee-roaster/
https://www.pna.gov.ph/articles/1082019
https://business.inquirer.net/318625/the-city-of-smiles-the-land-of-opportunities