Movie night is a relaxing way to catch up around and wind down after a tiring week. A chance to bond with family, movie night makes it easy to chill and stay connected. And probably, the best thing about it is that you get to stay in your comfort zone, at your home, where you feel safe and secured.
It's not easy to find a good movie that suits everyone's preferred movie genre, specifically, the kids who have a different taste in movies, a little kid's movie that can make him giggle can also make your teenage daughter yawn.
Luckily, there are plenty of funny, heartwarming, and inspiring films that are perfect for everyone in the family. No need to search for Rachel McAdams' films if a good watch is what you want. Here's our choice of the top movies to watch to bond with family, sure to fit and win everyone's interest, all worth watching.
Movie Nights with the Family
1. Toy Story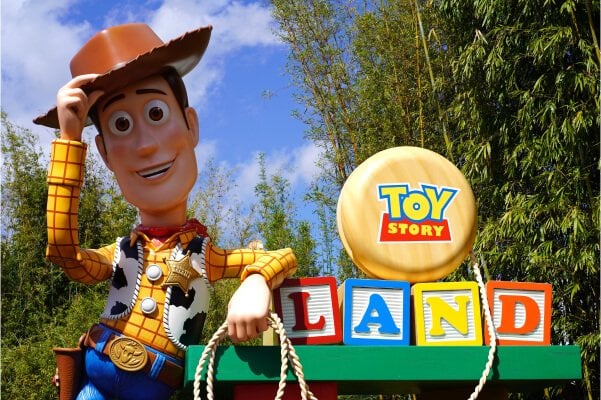 Photo by Stone Hood on Unsplash
Released: 1995
Rated: G
The entire Toy Story franchise is excellent, but the first movie definitely started it all. It seems other fans love it too as much as we do, earning a near-perfect score of 100 percent on Rotten Tomato's Tomatometer and a 92 percent Audience Score. That's especially amazing considering it was Pixar's very first feature film.
We first met Woody, Buzz, and the rest of the toy gang when Woody's owner, Andy, got a new astronaut toy for his birthday. Woody became worried about being replaced — and why wouldn't he? But the movie did an excellent job teaching how to make space for everyone, which can be an especially important lesson for children annoyed with younger siblings.
Aside from its Special Achievement Award, the nomination for Best Screenplay was the first time an animated feature received this honor. Its 3rd movie, Toy Story 3, on the other hand, is the first animated film to win the Best Picture AwardNo wonder that Toy Story comes strong as one of the best movies ever made.
2. School of Rock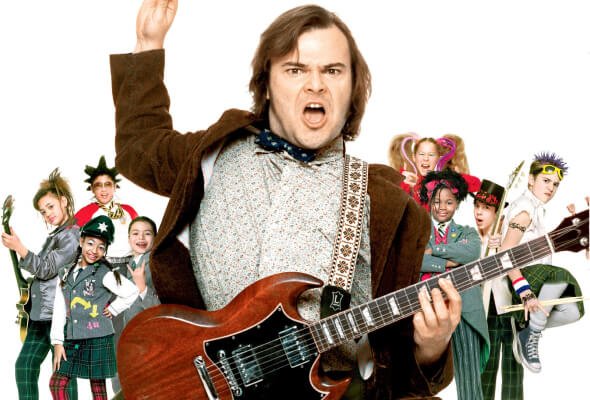 ©Paramount/Courtesy Everett Collection
Released: 2003
Rating: PG-13
Now that we're stuck at home, there would be times when boredom strikes. One of the good movies to watch when bored is School of Rock.
Who can resist Jack Black and a bunch of fourth graders playing Highway to Hell? When dead-end rock guitarist Dewey Finn (Black) fakes his way into a job as a substitute teacher to make ends meet, he ends up teaching a group of uptight private school kids not only about rocking out, but also some life lessons.
The plot may sound like cookie-cutter Hollywood, but the movie does a good job of avoiding cliches. It's clever, and Dewey, while pathetic and immature, is also endearing and noble.
You don't have to be a diehard rocker to love this film. You might just get a kick out of a wannabe guitar god trying to teach kids about Led Zeppelin. Be aware that there is a touch of profanity — hence the PG-13 rating.
3. Coco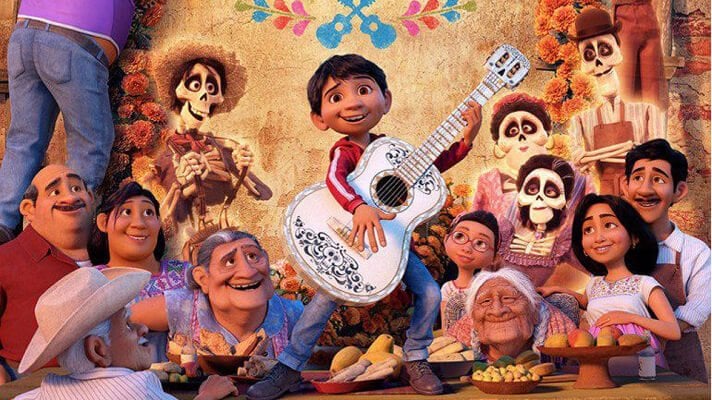 Photo source: https://www.peoplesworld.org/article/my-mama-coco-loved-coco/
Released: 2017
Rating: PG
Pixar's storytellers are masters at moving people to tears, and this film is no different in that regard.
One of the best movies that hit the cinema is the story that follows the 12-year-old Miguel, who wants nothing more than to be a musician. He ends up in the Land of the Dead, where he discovers the secrets behind his clan's history.
It's a visceral journey into the afterlife and a gorgeous tribute to Dia de Los Muertos. It's little surprise that it won the best-animated feature at the 2018 Oscars.
Notably, there are many life lessons incorporated in Coco, applicable to both young and adult, making it one of the best movies to watch with family over and over again.
4. Jumanji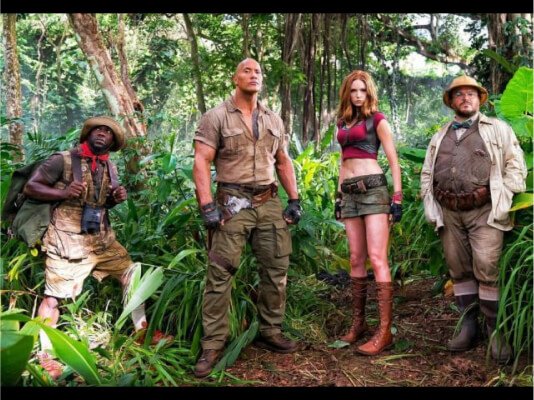 Photo source: imdb.com
Released: 2017
Rated: PG
Another favorite for a movie night is Jumanji. Families can talk about how each of the characters became a role model in Jumanji: Welcome to the Jungle and the strengths of each character throughout the movie.
Jumanji: Welcome to the Jungle is a new take on 1995's Jumanji. This time, instead of entering a board game, friends entered a video game which brought them to a series of adventures. Its popular cast, which includes Dwayne "The Rock" Johnson, Kevin Hart, Jack Black, and Karen Gillan, appeal to audiences of all ages with their versatility and colorful characters.
You can say that because of its success, a sequel was released - Jumanji: The Next Level.
5. The Incredibles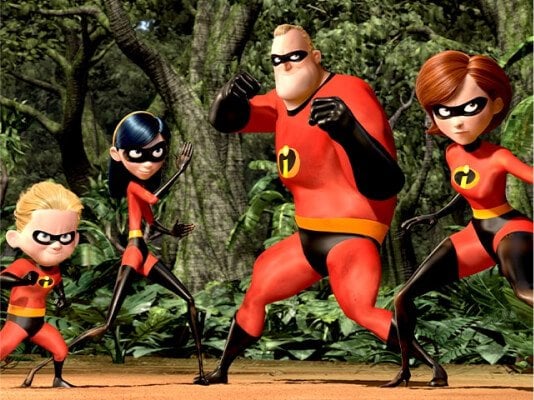 Photo source: movies.disney.com
Released: 2004
Rated: PG
Stories of heroes, animated or not, are not something new to viewers, but Pixar took this hero movie to the next level with its unconventional plot. Another great film brought to us by Pixar is the story of two married superheroes, Mr. Incredible (voiced by Craig T. Nelson) and Elastigirl (Holly Hunter), who had been forced to stop their work as superheroes because they've been banned by the government — that is, until a super villain and his killer robot got their attention.
This movie received widespread praise, but it wasn't until 2018 that Pixar released the sequel, which was equally action-packed and hilarious, as the entire Parrs family shows off their superpowers. Even the baby had audiences in stitches as he showed early signs of fire-breathing and invisibility acts. We recommend watching these two top movies back-to-back.
As we spend our time at home, why not enjoy these movies to bond with family. What's even better though is to enjoy these top movies at the comforts of a safe, secured, and maaliwalas community. Amidst the pandemic and quarantines, find ways to have quality moments at home. With the movies we suggested, we hope you have a good movie night. So, ready your couches and prepare the popcorn, and have some fun and entertaining family bonding.
---
Lessandra Blog is a compilation of lifestyle, community, and home-related articles. For real estate investment and tips on how to buy house and lots in the Philippines, visit Lessandra's Lifestyle and Home Investments section. To know more about quality and affordable house and lots in the Philippines, give the property listing section a visit. Live in best, live in Lessandra.