Choosing a home is not a decision you make rashly. It is a decision that you make with great thought and care.
A house is usually the single biggest purchase that an individual or family makes. It is an investment that requires careful and thorough deliberation. There are many things to consider when choosing a house, which makes the purchase and the whole home buying process an exciting experience.
Making the first real estate investment on a house and lot is one of the major milestones in any adult's life. It is a financial decision of immense importance. It is one that requires prudent consideration and planning.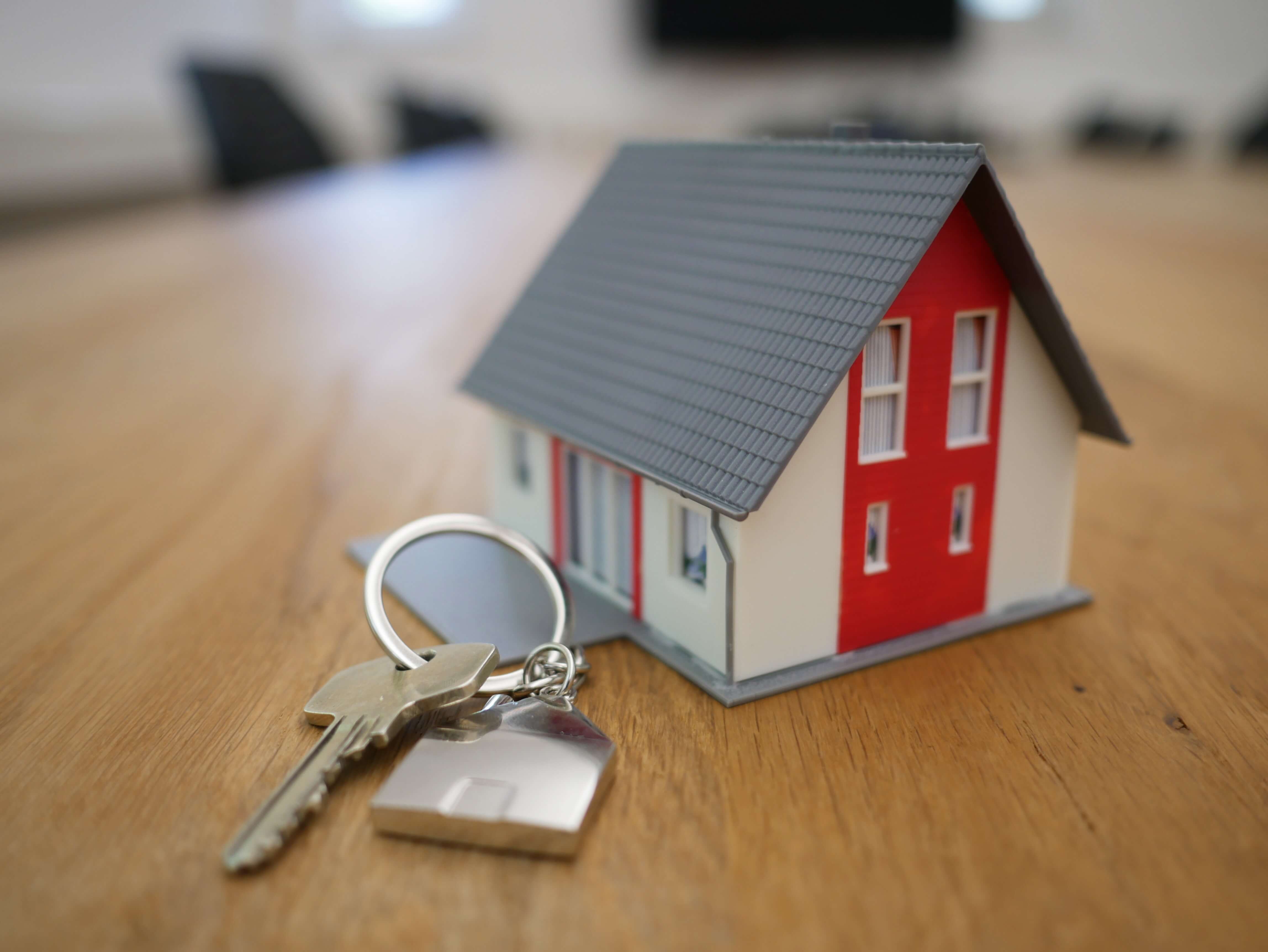 Source: Photo by Tierra Mallorca on Unsplash
Before you take the plunge, you have to be sure that it is, indeed, the right time for you to buy a house and determine if you are ready to make the purchase of a lifetime.
Important Considerations to Think about Before You Buy a House
Buying and choosing a home is not something you want to dive into without order or planning. With real estate, you have to think long and hard. You have to be sure that you are primed to make this major investment. Otherwise, you may be jumping the gun on doing something that you are not ready for.
The following key points will tell you that it is time for you to look around for that affordable house and lot for sale and make it yours:
· You are ready to commit yourself to the responsibilities associated with owning your own dream house.
A lot of Filipinos who live in rented apartments dream of buying a house. They dream of having a cute little place with a fenced-in lawn and the open-concept living area. Almost everyone wants to pay mortgage and eventually get to own a home.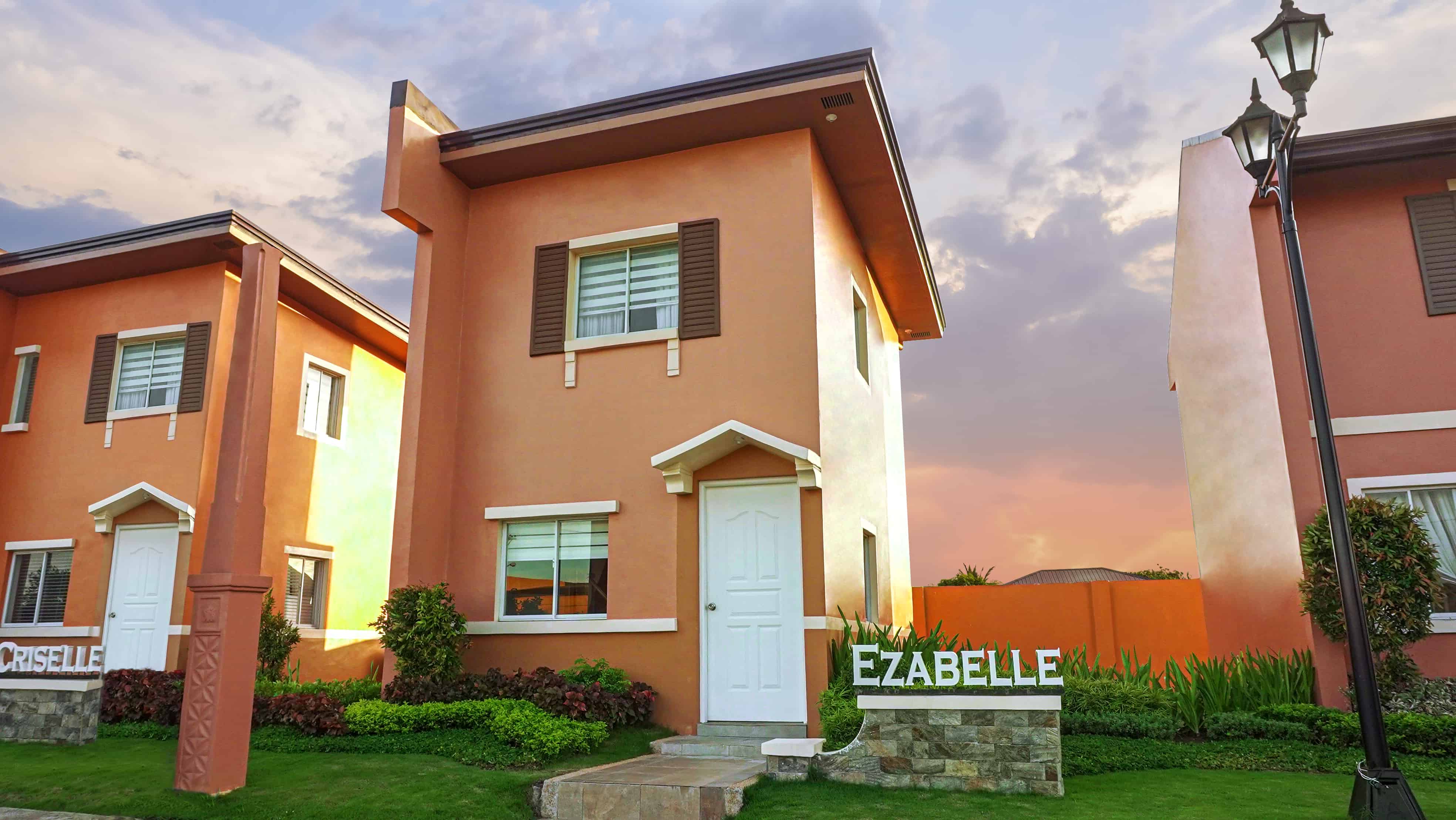 A safe, cozy home by Lessandra
The truth that everyone has to face is that in choosing a home, you are also investing, and it is a responsibility taken committedly. The home buying process does not stop when you reserve the property or unit.
For some individuals and families, paying mortgage makes it necessary to live a simpler life. Are you or your family ready to make some major changes in lifestyle?
When you buy a home, you have more responsibilities for its care. Changing status from 'renter' to 'owner' comes with added duties and responsibilities that you cannot just pass on to a landlord. After buying a house, you would also have to deal with home improvement and utility bills. Are you ready to deal with these?
· You have the financial capability to see the investment through.
Buying a house is a big investment. You tie up serious money in a non-liquid asset. It is not an investment that you lightly make when you don't have the financial wherewithal needed to follow through.
Having a reliable source of income gives you a sense of confidence when you buy a home. It also helps if you have put aside enough money to pay for the required down payment, as well as for the other fees that go with the purchase.
Apply for a loan to finance your purchase of an affordable house and lot in the Philippines. There are certain financing options you may want to consider when buying a house. You can apply for a bank loan or a Pag-IBIG housing loan to help you make the payments.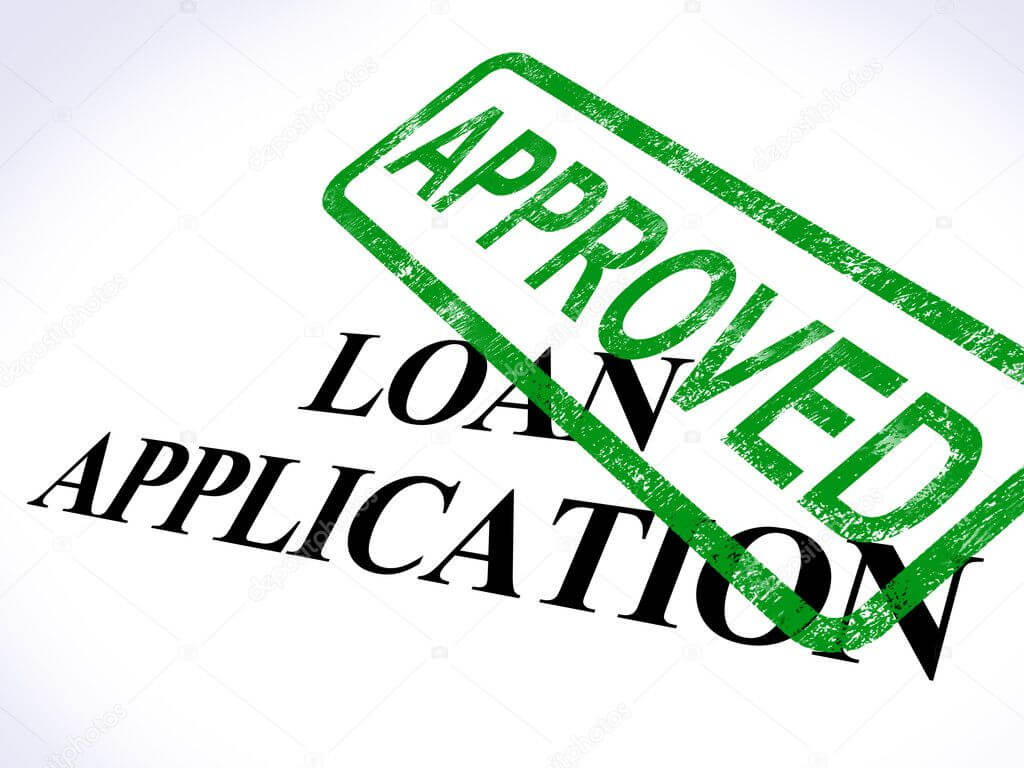 Source: https://depositphotos.com/11000058/stock-photo-loan-application-approved-shows-credit.html
Any lending institution you approach for a loan will make it a point to find out if you have a secure source of income. You have to have a business or to be gainfully employed. You also have to have good credit history to demonstrate that you can be trusted to responsibly pay your mortgage. In choosing the financial or lending institution to partner with or help you with the purchase, it is important to note the varying interest rates they offer. The interest rates usually differ based on the length and terms of payment, among other factors.
· The present circumstances make buying a house a highly viable option.
Most financial analysts would say that you shouldn't base your decision to buy a house on local market indicators. They suggest that you buy a house when you can afford one so that you don't find yourself getting in over your head.
Be that as it may, the prospects for buying an affordable house and lot in the Philippines have never been better. Now is the time to invest in real estate. Apply due diligence in your effort to find the right house, and you are certain to find one that meets the standards of your dream house.
After you have considered the items above, and without any doubt, ready to own a home, it is now time to think about what to look for in a house that will be the 'ideal home' for you and your family.
Why is it Important to Determine Your Needs and Set Your Priorities?
You will have your own priorities when you are choosing a home to purchase. Some of these priorities may be different from the priorities of other people. Aside from the things to consider when choosing a home, there are signs when you find the right house for you and your family. It is a complex but exciting process that you have to go through in order to find the ideal match.
Sit down to think about the factors that matter to you. Once you have figured out what these attributes are, you will find it easier to think about the house you would like to invest in.
Knowing your priorities helps to narrow down your choices. It helps you stay on track when you look for the real estate investment you want to make. It enables you to look with ease and confidence for a house that presents the perfect fit for your family. It enables you to quickly zero in on the property that you want vis-à-vis your needs.
Things to Consider when Choosing a Home
There are many things to consider when choosing homes. The following are the factors usually taken into consideration by prospective home buyers:
· Budget
Be realistic about what you can afford. Choose a house that falls within the range of a house loan that a bank is likely to approve you for. Moreover, bear in mind that it is not only the purchase price that you have to consider. You will have to pay for property taxes and insurance. You will have to pay homeowners association dues, water, electricity, garbage collection, phone and internet connections, pest control, and other utilities. You will have to pay for repair and maintenance costs. You may also have to factor in future remodelling and home improvement expenses.
Buying a house and lot is a huge real estate investment. Make sure that you establish a budget for it and stick to it.
· Size and space
It is prudent to have a fairly good idea about how big you want your property to be before you hunt around for the right real estate investment. Think about how big the house should be. How many bedrooms and bathrooms does your family need? How large should the living area be?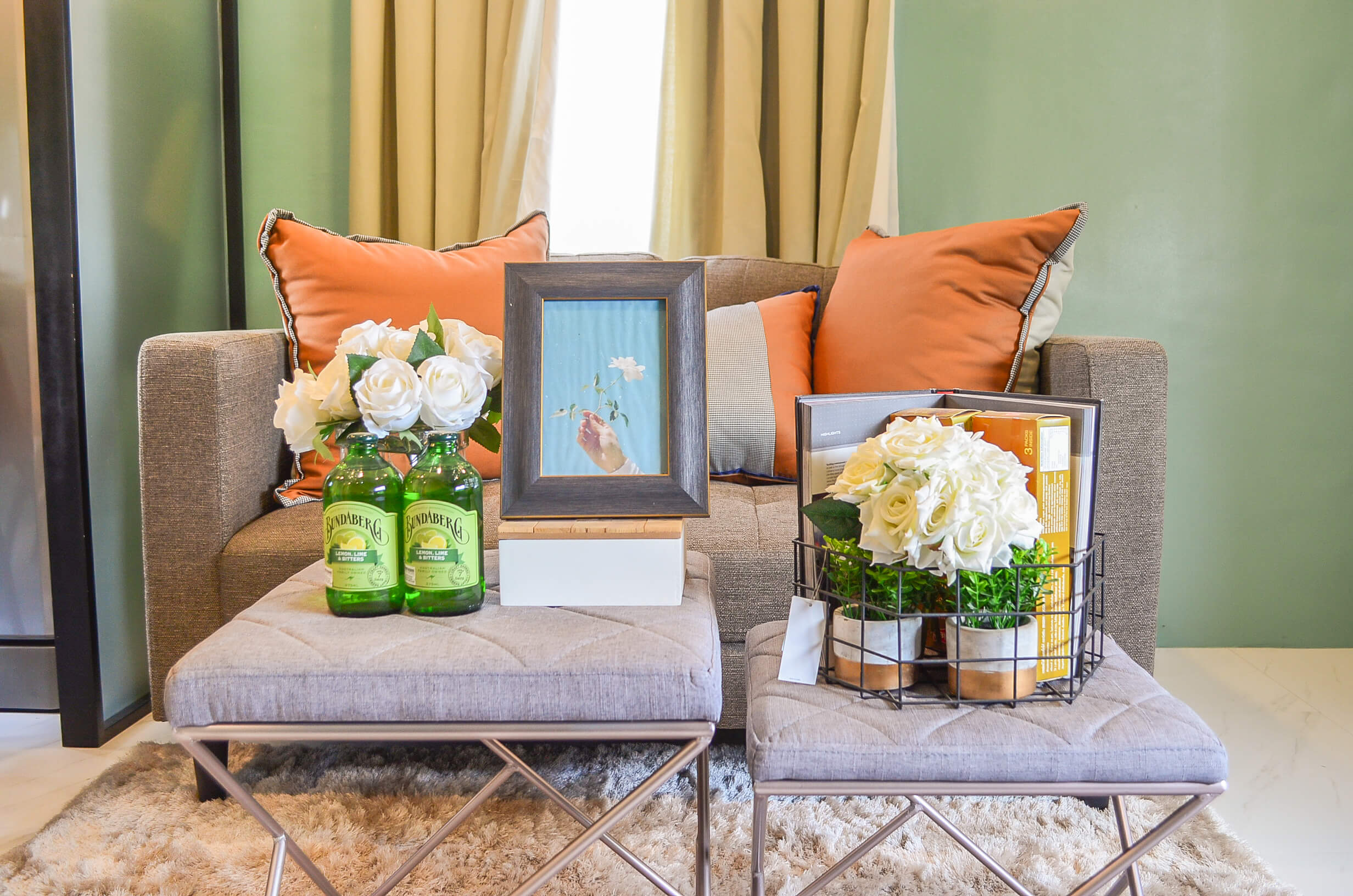 Cozy interior inspiration from Lessandra Arielle
If you intend to have kids – or have them already, you may want to factor this in and plan for a bigger home. On the other hand, if you are looking for a cozy place just for yourself, it may be more practical to look for a smaller, more affordable house.
It is interesting to note that more people nowadays are looking into the convenient prospect of living in low-rise condos, particularly if these properties are strategically situated close to the metro.
These condos are smaller (some only have 1 bedroom/unit) and, thus, more affordable. They are also usually located near the metro – which makes them the perfect choice for the modern, independent lifestyles and busy careers of young professionals. However, we also see a lot of young families and retirees opting to make their homes in these low-maintenance, stylish low-rise condos.
A lot of people want their homes to be spacious. Others, especially those who are just starting out, prefer the advantages associated with a smaller home. A smaller house is less expensive to furnish; it is also easier to maintain and clean.
When it comes to space, what one person will find 'cozy' will seem 'cramped' to another person. Look around and get the feel of houses of different sizes so you know exactly how much space works best for your family.
You don't want to end up with a home so small that the limited space hardly works for your family. Neither do you want to put your money into a home so large that you spend more than what you bargained for.
You want a home that is just right for your intentions – with enough bedrooms, bathrooms, storage, living areas, and space to enjoy – and fits your budget, as well. All considered, what you want to do is to strike a happy medium – to find the ideal home that responds to the necessities and gives your family room to grow without compromising your budget.
· Layout and interior design
You want a well-designed home. You want the rooms and walls, as well as the appliances, furniture, and accessories to fit beautifully so that everything contributes to making your home space functional, comfortable, and appealing.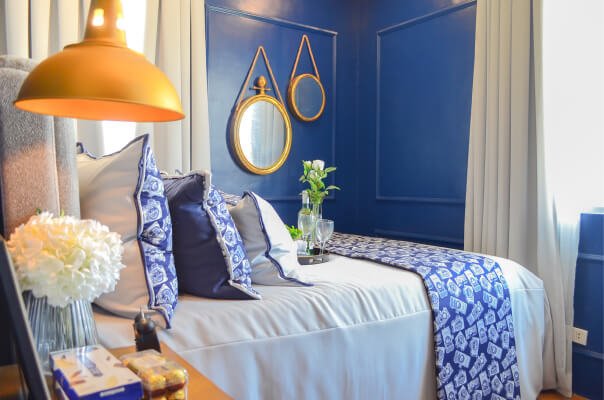 Photo source: Lessandra website
An ideal layout maximizes the attractive features of your property. It situates windows and rooms in such a way that you are able to enjoy natural light, the breeze, and the views that come with the property. For example, who would not want to have a bedroom or a kitchen with windows facing the sunrise?
A good layout utilizes spaces creatively. Spaces are functional and accessible. They tend to flow almost intuitively into one another. They are also flexible; they make it possible for your family to use space for multiple purposes.
· Neighborhood
A home is part of its surrounding community. It does not exist in a bubble. It is important then that you and your family like the neighborhood where your home is located.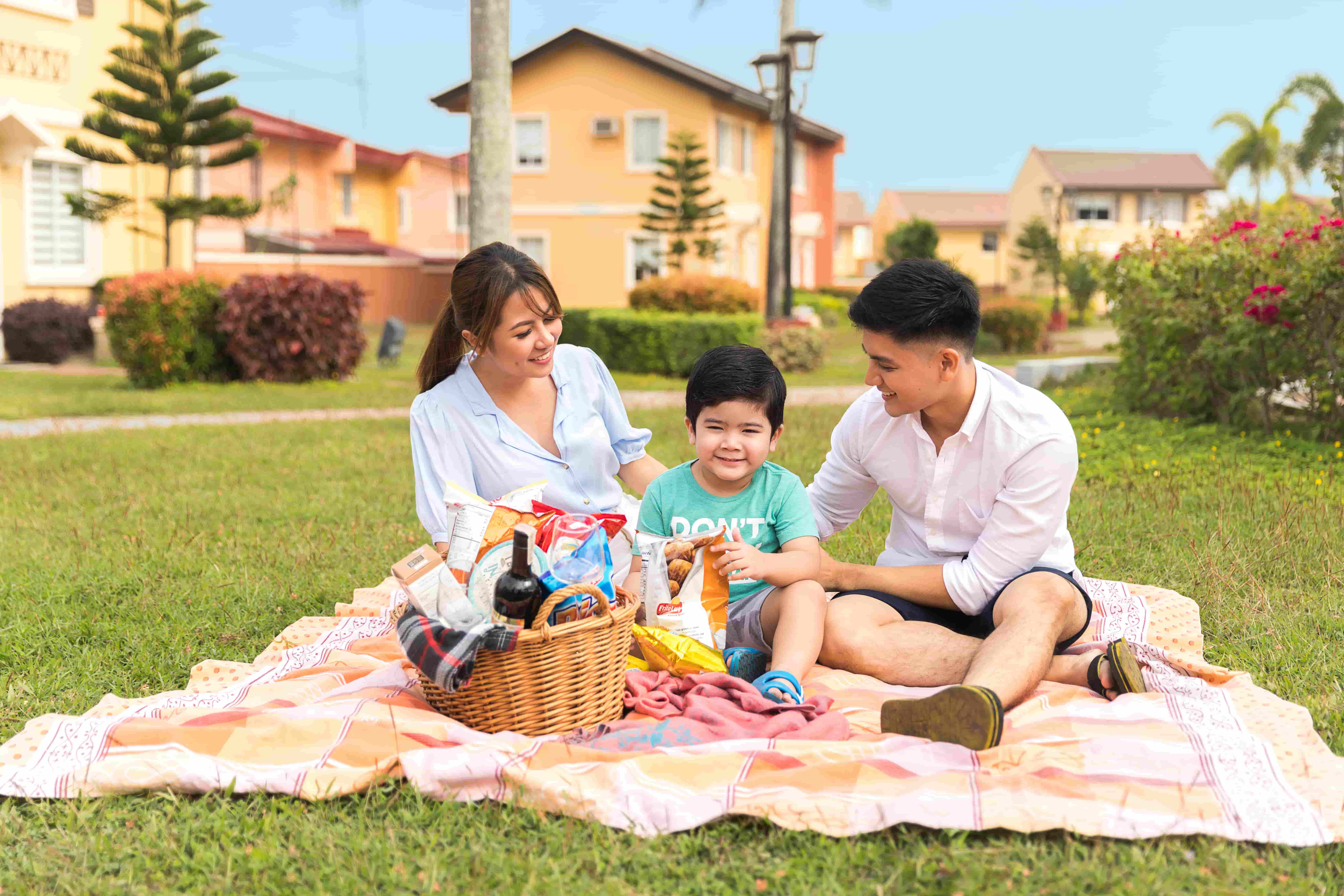 You want the neighborhood to be a safe and secured one. This is particularly important if you have kids or are planning to have them. Ask about the local crime statistics. A safe neighborhood helps to make your family feel secure, relaxed, and at ease. Know the security features of the community you are looking at.
If a particular real estate property strikes your fancy, drive around the neighborhood to get a feel of the place. Look at the houses, the club house and its facilities, and the amenities in the surrounding areas.
Explore the streets in the neighborhood. Look into the local restaurants, coffee shops, and other businesses in the nearby areas. Check out the community so you get a good grasp of how it is like to have your home in the area.
· Accessibility
For many prospective home buyers, the distance between their new home and other key areas – work, malls, schools, grocery, market, etc., is another important consideration. It may be prudent to take commutes into account when you choose the site of your new home. It is always convenient to look for an affordable house and lot in a place that is accessible to banks, schools, restaurants, supermarkets, and other essential commercial establishments.
· Curb appeal
Choosing a home and owning it is an emotional experience. You want to see your home and feel a positive emotional response to how it looks - even before you enter it.
What makes a house ooze with curb appeal? The plants and flowers surrounding the property are thriving. The immaculate lawn beckons you to enter. The house looks warm, bright, and adorable. You are comforted just by the mere sight of it.
Making the Right Real Estate Investment
Buying a property requires research and preparation. You give your family a future that is secure, comfortable, and happy by making the right lifelong investment.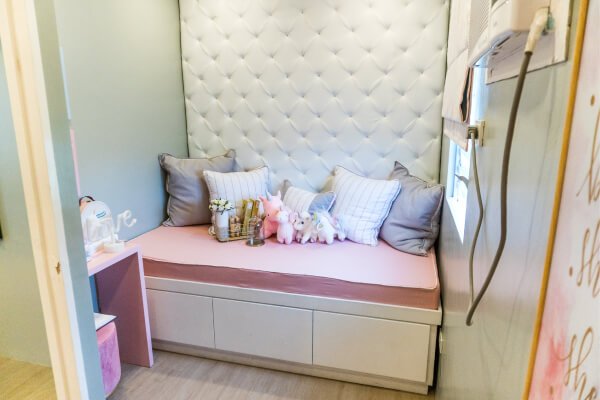 You deserve to find a home that fulfills all that you are looking for a comfortable living. Most people find that the popular conventional house answers their needs. Others are finding out that low-rise condos (which are fast gaining in status now) are more responsive to their standards. The real estate market has become more competitive than ever, addressing the needs, preferences, and investment capabilities of different individuals.
An innovative and affordable house and lot developer in the country that provides home options catering to the dynamic requirements of individuals and families is Lessandra. Present in more than 40 communities nationwide, Lessandra brings Filipinos closer to the dream of choosing the right home in a maaliwalas, safe, and accessible community. Find a home that suits your needs, visit Lessandra Project Listing and House Listing to know more of the quality and affordable house and lots available in the Philippines.

Sources:

https://www.fortunebuilders.com/things-to-consider-when-buying-a-home/
https://homeia.com/10-important-features-to-consider-when-buying-a-house/
https://www.mymove.com/buying-selling/guides/most-important-factors-for-buying-your-dream-home/
https://www.quickenloans.com/learn/things-look-shopping-next-home#
https://sheffieldhomes.com/sheffield-homes-blog/10-key-characteristics-of-a-desirable-home-floor-plan/