Imagine taking a relaxing break in a comforting chill spot after a long, tiring week. With the ongoing restrictions due to pandemic, spending just a short time to hang out outside is not entirely impossible, especially if the general health protocols were to be observed. Going out and spending quality time by yourself or with friends and families is an essential part of life.
This day, cafes or coffee shops are among the immediate places that come to mind when thinking about a place to chill, relax, and pass time. During the pandemic, a lot of uniquely designed coffee shops opened for business all over the country, as an alternative way to increase income or to make up for job loss. Given that lots of Filipinos are coffee-lovers, selling and serving different blends and types of coffee, added with a calming and refreshing space, seems to be one of the best ways to have a successful business venture.
Top Chill Spots for Relaxing Breaks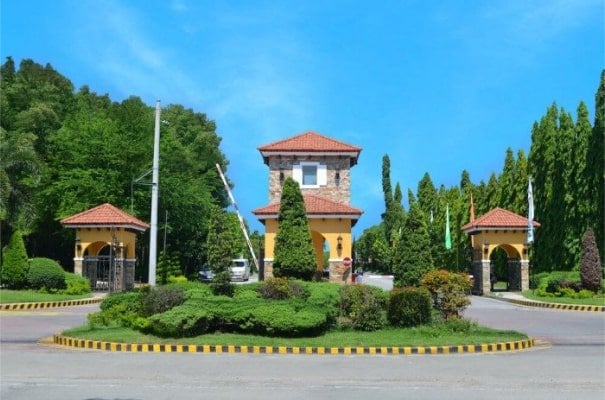 In the province of Bulacan, just in the immediate north of the Metro, there are a lot of cafes that offer great and one-of-a-kind chill spots. Near the maaliwalas community of Lessandra Baliwag, there are a lot of must-try cafes that are worth the price and travel, especially with their reassuring safety protocols in line with the pandemic restrictions.
1. Cafe Galilea
Location: 11 mins away from Lessandra Baliwag
Cafe Galilea is one of the first cafes that boomed in Baliwag. This coffee shop in Bulacan offers a wide range of menus, from different coffee drinks to foods like different kinds of pasta and rice meals. Among the most-loved dishes served in Cafe Galilea are Sisig Nachos, Messy Pizza Fries, Crispy Kare-Kare, and their signature cakes and coffees.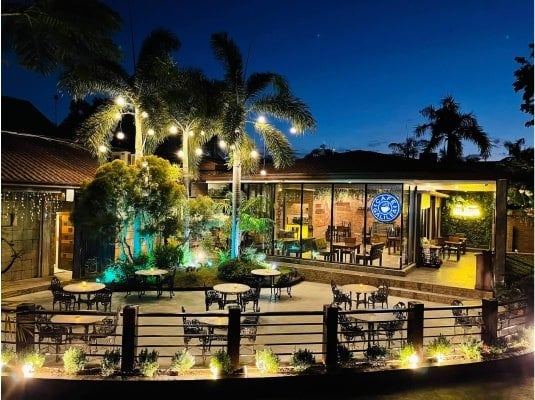 Enjoying these flavorful foods in a place with a fancy and relaxing atmosphere provides a comforting feeling for Cafe Galilea's customers. Truly instagrammable, the café has a very classy and sophisticated ambiance, a great addition to Instagram feeds. As a health-friendly place, Cafe Galilea also has an al fresco area, where customers can dine while observing health protocols.
2. Café Beam
Location: 7 mins away from Lessandra Baliwag
This newly opened cafe in Baliwag captures the hearts of Millenials because of its very minimalist and chic interior. Café Beam is spacious, bright, and refreshing to the eyes. This coffee shop in Bulacan boasts on its consistency, as even its food serving fits the minimalist aesthetic goal of the cafe.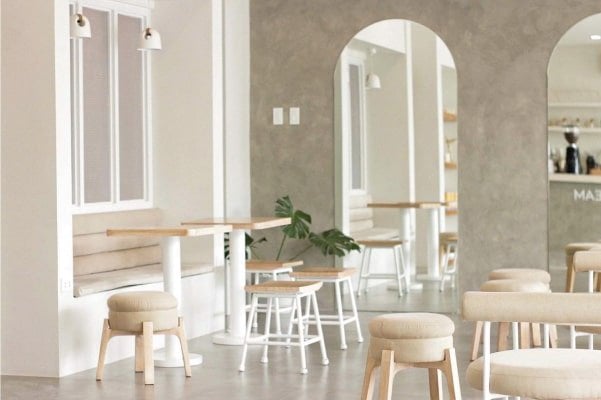 This minimalist place is located at Tarcan, Baliwag, Bulacan. The Café Beam's menus are perfect for brunch or merienda meals. One of their best sellers is the "Brekkie Set" which includes sausages, eggs, tater tots, mushrooms, greens, and a croffle, a croissant pressed with a waffle maker. They also offer different kinds of pasta, pastries and of course, coffee!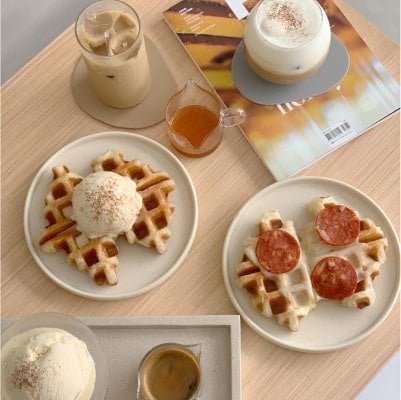 The Café Beam is also a safe place to visit during the pandemic since the coffee shop strictly follows the community guidelines and health protocols. There are also al fresco areas within the place where customers can safely hang out.
3. Cafe Portillo
Location: 7 mins away from Lessandra Baliwag
Cafe Portillo is one of the best places near Lessandra Baliwag to spend quality time with the family. This coffee shop is located along the Baliuag-Bustos Bridge, making it very easy to find. Cafe Portillo's rustic-themed design makes the customers fall in love with the place's ambiance.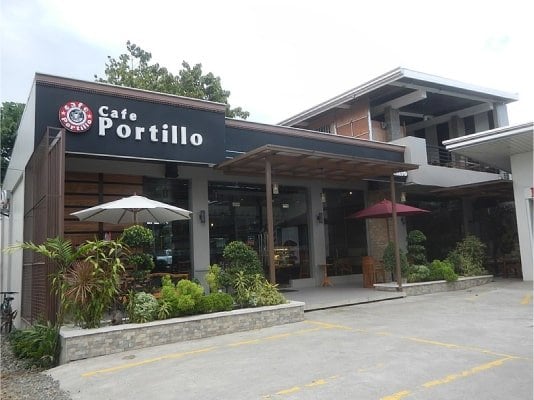 To partner with their coffee blends, this cafe offers a variety of flavors, ranging from common sweets to savory Filipino dishes. There are snacks, kinds of pasta, rice meals, and desserts customers can choose from, to match with the variety of drinks like tea, bubble tea, coffee, and alcoholic drinks.
Cafe Portillo also serves the well-known Conti's cakes, making the customers have a chance to enjoy the coffee shop's best-selling hot and ice-blended drinks with a slice of Conti's Mango Bravo or Chocolate Obsession.
4. Calle Jose
Location: 7 mins away from Lessandra Baliwag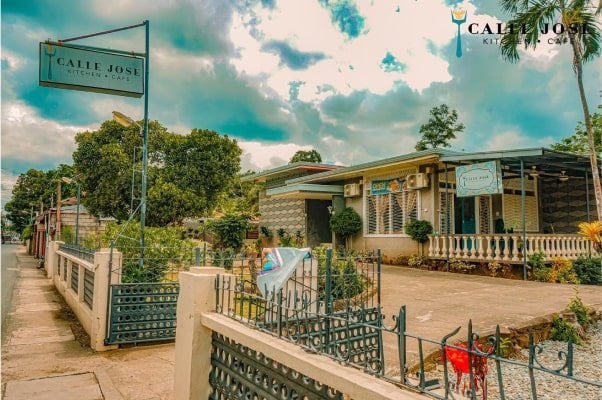 Calle Jose is a "Filipino home" themed cafe located at 440 Gil Carlos Street. The place is famous for its Pinoy home ambiance, as visiting this coffee shop has a similar feel to visiting ancestral homes back in the province. Calle Jose's design of an old Filipino house structure hits close to home for most of its customers, making it stand out from the other café's glass walls or modern-themed interior design.
Despite the café's Filipino-tied design, the place serves a wide array of cuisines and heirloom dishes from around the world. Calle Jose's best-selling and must-try dishes are Roast beef, Steaks, and Chicken Parmigiana and Pesto. They also serve sweets and pastries that go well with their blended drinks, like their best-selling Salted Caramel Macchiato.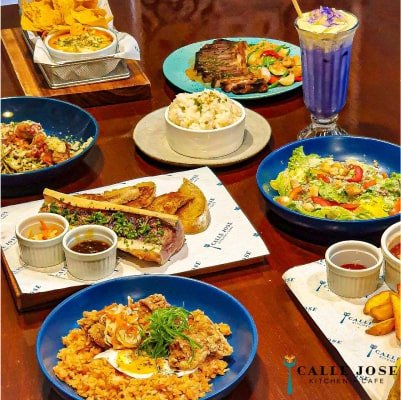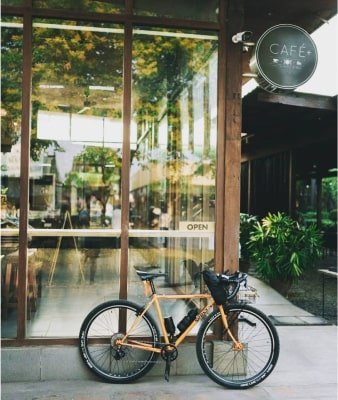 This coffee shop in Bulacan is well known for their brunch menus like The American Breakfast, consists of a big and tasty waffle, bacon strips, sausages, and scrambled eggs. They also have their Balsamic Glazed Bangus, Mama's Crispy Tapa, and Korean Breakfast Fried Rice which all fill customers' expectations upon reading the dish names on the menu.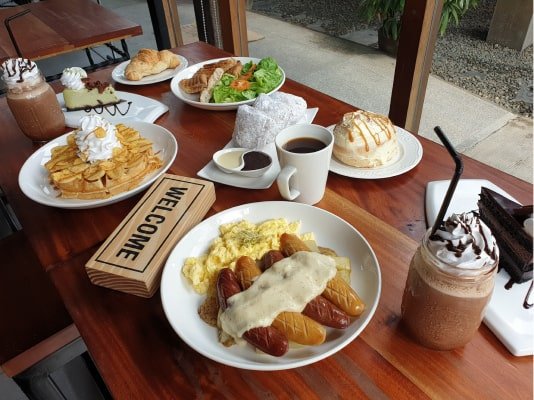 Aside from their breakfast meals, there are also other savory dishes offered like salads, kinds of pasta, rice meals, and desserts to partner with their signature beverages.
Home in Baliwag, Bulacan
Aside from the locational convenience, Lessandra Baliwag also offers recreational spaces exclusive to its homeowners. Within the subdivision, there is a clubhouse, basketball court, and swimming pool. Residents are also safe and secured 24/7 with the roving and stationary guards guarding the community.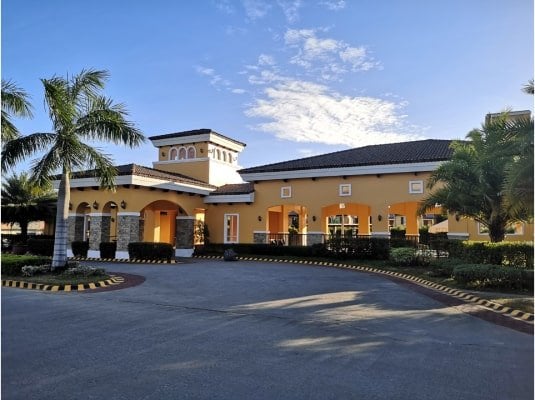 Life becomes more fulfilling when there are nearby places from your home where you can relax and unwind by yourself, or with friends and family. Residents of Baliwag, and Lessandra Baliwag revel in the convenience of having coffee shops where they can pass time and refresh their minds for the day.
---
Lessandra offers quality and affordable house and lots in the Philippines, with communities situated in prime locations. Check out the Lessandra Project Listings to know more about the Lessandra communities nationwide, and Lessandra House Listings to get a rundown of the best affordable house and lots available. Explore more places in the Philippines by giving Lessandra Blogs and News a visit!