New places offer wondrous sights and new tastes to explore. Down south, Cagayan De Oro (CDO) is one of the commonly visited places in the country that leaves each tourist satisfied with the time they spent in the place. With lots of activities to do in this gateway city of Misamis Oriental, a trip to Cagayan de Oro will not be complete without trying at least one of its popular and finest restaurants in the city.
Easily accessible from Lessandra Peak, a safe and secured community offering affordable house and lots in Cagayan de Oro, are food hubs perfect for food trip activities with families and friends. Given the strategic location of Lessandra Peak, highly-recommended establishments for leisure times are easily accessible, a great contributor to the homeowners' satisfaction.
Food Hubs to Visit in CDO
One common thing each traveler does when visiting new places is trying out the local tastes and flavors their destination has to offer. Visiting new cities entails so many spots and establishments to explore. The city of CDO has tons of must-visit restaurants that offer so much more than great-tasting foods. Here are the must-try food hubs near Lessandra Peak:
1. Cucina Higala
Cucina Higala is a famous restaurant in Cagayan de Oro, located at Capistrano - Mabini Street. This restaurant serves modern and heritage cuisine, specializing in dishes originating from Northern Mindanao. Cucina Higala was previously named "Thai Me Up", and has been in the city for almost eight years.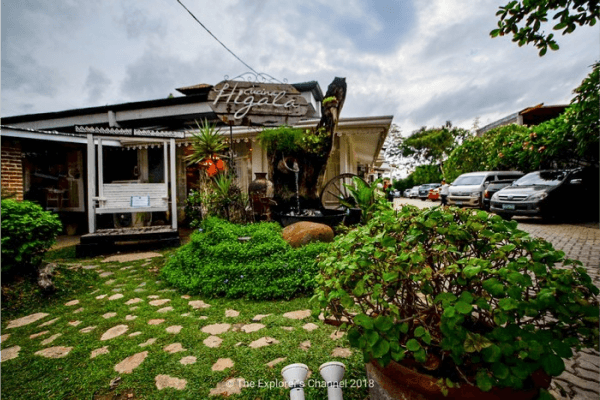 This famous place resembles that of a Spanish home, and it takes its customers back in time with its old and antique decorations. Cucina Higala serves famous delicacies from neighboring cities and provinces in and near Misamis Oriental—Camiguin, Lanao del Norte, Cagayan de Oro, and Bukidnon.
2. High Ridge CDO
Want to experience an overlooking view while dining in the city? High Ridge CDO offers a panoramic scenery of the city at the top. It is located at Bontula Upper Macasandig, approximately 20-30-minute drive from the city proper. More than being a great restaurant in Cagayan de Oro, it is also one of the newest and most-visited attractions in the city.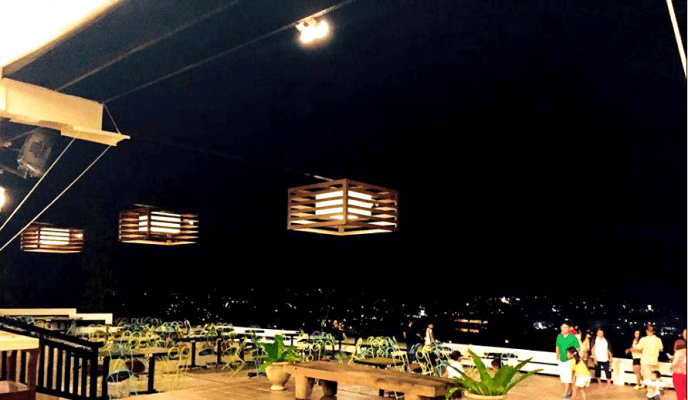 High Ridge serves delectable food good for sharing with the family. They also offer alfresco spaces, making the restaurant a great hangout during the pandemic.
3. LimKetKai Center
The LimKetKai Center in CDO is one of the famous go-to places when it comes to food trips as there are tons of choices within the place. From international to local cuisines, there are great selections locals and tourists can choose from.
Kagay-anon Restaurant
Located at Rosario Arcade, the LimKetKai Center offers lots of options for restaurants in Cagayan de Oro where tourists and locals can enjoy a taste of local and international cuisines. One of the must-visit restaurants in the LimKetKai Center is the Kagay-anon Restaurant, a formal and traditional space. It is known to serve different specialties like Spanish, Italian, American, French, and Filipino cuisines.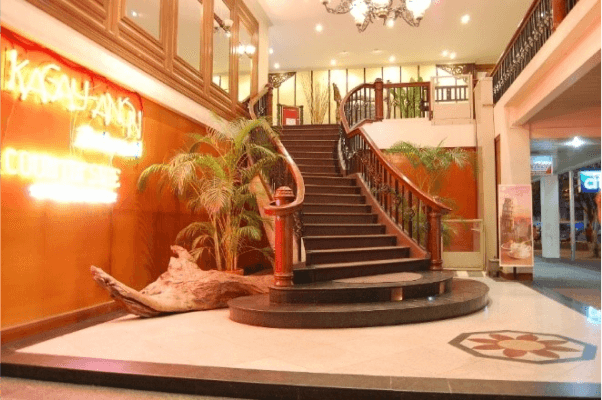 Kagay-anon Restaurant is one of the oldest restaurants in the city that offers a fine dining experience in a Filipino-designed space. The dishes served in this restaurant are classified as homemade, with recipes passed from generation to generation.
Redtail Shrimps & More

A Northern Mindanao escapade would not be complete without visiting one of the best seafood restaurants in the city, the Redtail Shrimps & More. This highly-recommended restaurant is also located at Rosario Strip, LimKetKai Center.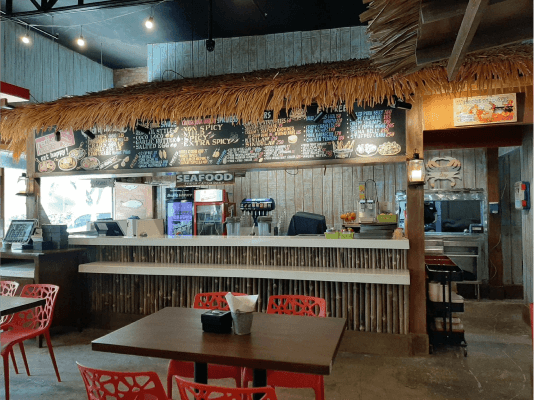 Redtail Shrimps & More encourages a comfortable and at-home way of eating the dishes they serve. Customers can dine comfortably, wearing gloves and apron so they can eat by hand. Redtail is also one of the restaurants offering the best experience for seafood dine-in, as they offer affordable prices, a great deal for families and friends.
Missy Bon Bon Breadshop
The best go-to for pastries, cakes, yogurts, ice creams, and sandwiches is the Missy Bon Bon Breadshop at LimKetKai Center. This bakeshop makes their pastries from the sweet dough. They only use natural and fresh ingredients, avoiding the use of preservatives, which makes them a hit for customers who prefer healthier selections for their daily dose of bread.
Missy Bon Bon Breadshop also serves the perfect partner for their pastries—coffee. Aside from this, they are the only restaurant in the city that creates their own Italian Gelato Ice Cream, another hit item from their menu.
---
Looking for more food finds nationwide? Visit Lessandra Blogs and News now!
---
4. Circa Eatery 1850
Circa Eatery 1850 is deemed as a prestigious restaurant in Cagayan de Oro offering a mixture of American and European dishes in the city. Located at C.M Recto Street, Ground Floor Red Planet Hotels, this restaurant is a great find in CDO because of its great-tasting foods and homey ambiance. Circa Eatery 1850 also prides itself on its over-the-top interior and great customer service.
5. Del Monte Clubhouse
Heading to the Central Province of Northern Mindanao, the Del Monte Clubhouse is approximately an hour's drive from the city proper of Cagayan de Oro, and a 30-minute drive from the Dahilayan Adventure Park.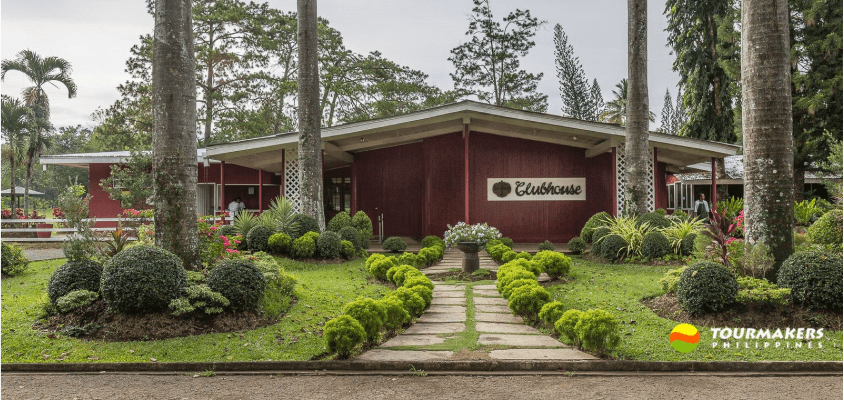 One of the best features of the Del Monte Clubhouse is its old-looking façade and overall traditional set-up. The area is spacious enough to be used as an event area or a function hall. Another great feature of the Del Monte Clubhouse is the nearby golf course, which can be seen from inside the establishment.
6. Gracia's Fastfood
Aside from being the most affordable restaurant in the city, Gracia's Fastfood is one of the go-to caterer and canteen concessionaires in Cagayan de Oro. This restaurant is located in the uptown part of the city. Given their popularity as a go-to caterer, Gracia's Fastfood is famous for its flavorful homemade foods.
7. Silver Rain Restaurant
The Silver Rain Restaurant is located along Masterson Avenue, a Korean restaurant in Cagayan de Oro that also serves Filipino dishes. One of the best-selling dishes in this restaurant is the Korean Barbeque, which is served raw and can be cooked by the customers at their table. There is also an option for the staff to cook the barbeque right at each table.
8. Chelly's Farm Resto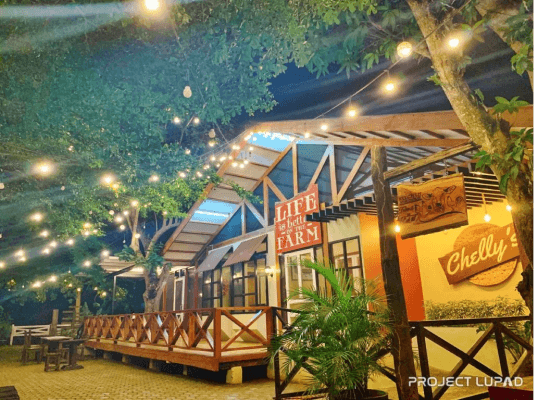 Chelly's Farm Resto is one of the insta-perfect farm restaurants in the city, located at Zone 1A Kiliog Libona, Bukidnon, an approximately 30-minute drive from the CDO City Proper. The restaurant's exterior follows the concept of a simple ranch. Chelly's serves the best local grilled foods and flavorful desserts in Bukidnon.
Great Home Experience in Lessandra Peak
One thing that makes a home even more satisfying is the nearby establishments making life easier and more worry-free. This is what every homeowner in Lessandra Peak experiences, a life where necessities and luxuries are just a drive away.
More than these food hubs, Lessandra Peak is easily accessible with the nearby highways and access roads that make travel much faster. This proximity to transportation conveniences and developments situates the community nearer to various establishments and top destinations in CDO.
Investing in the affordable house and lots in Cagayan de Oro, offered in Lessandra Peak, is one of the best property investment decisions, as there are great returns ensured for each investor and homebuyer.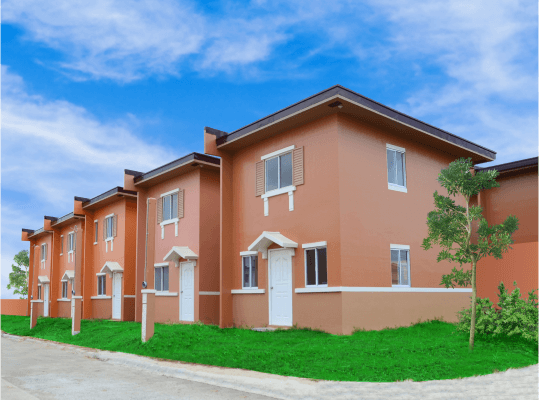 Lessandra communities nationwide, like Lessandra Peak, are always guaranteed to be close to every need of homeowners. This includes the leisure and recreational spaces like food hubs and food centers, contributing to a great life within the affordable house and lot investments and strategically located communities. Enjoy the best of life in Lessandra Peak, and Cagayan de Oro City!
---
Lessandra offers quality and affordable house and lots in the Philippines, with communities guaranteed to be situated in prime locations all over the country. To know more about affordable house and lots, visit Lessandra House Listings. For more information about the communities, visit Lessandra Project Listings. For a detailed guide on how to buy a house and lot in the Philippines, visit Lessandra Guides and FAQs.