The COVID-19 pandemic has undeniably led to a number of cancelled vacation plans, reunions, and business trips since 2020. Stay-at-home orders have been challenging for people who use travel as an escape from their everyday lives. People are either stuck with work-from-home setups, online classes, or away from family and friends for over a year. The desire to travel to overcome stress and burnout has intensified in the pandemic.
This is one of the reasons why staycation is becoming an increasing trend today. A staycation is a vacation spent at home or nearby rather than traveling to another place. Hotels and resorts are now promoting staycations for it is an easy way to take a break without having to travel too far. Staycations are perfect for people who want to go on a vacation and want a safe and comfortable home away from home setup at the same time.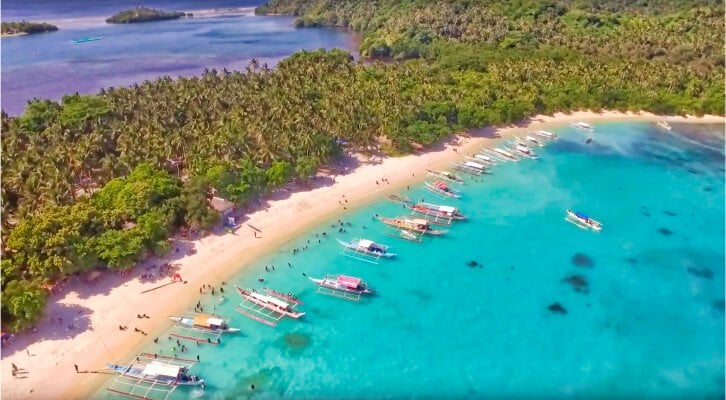 Image source: https://www.projectlupad.com/matnog-sorsogon-aerial-view/
Sorsogon, a province in the Bicol region, is just one of the many places in the Philippines popular as a travel destination. Known as the "Land of Kasanggyahan" or "A Life of Prosperity", Sorsogon has so much to offer - from sanctuaries to pristine beaches, whale shark and fireflies watching, and even historical churches. The place is a breather from the Metro Manila hustle with its serene attractions. Beautiful resorts in Sorsogon are many, but with staycations being the new vacation, hotels in Sorsogon have been a rising option for staycations.
Best Hotels in Sorsogon for Staycation
Among the many hotels in Sorsogon, here are two best hotels you would not regret checking:
1. Siama Hotel.
At the quaint sitio of San Lorenzo, Brgy. Bibincahan, Sorsogon City, lies Siama Hotel, a modern 30-room boutique hotel nestled in a grove of coconut trees. This hotel is a perfect go-to place if you want to escape the hustle and bustle of the city. It is a serene and secluded place where you can relax and unwind with endless greenery and breathe fresh air. This nature-inspired hotel offers a modern Filipino living experience with its interior design and furnishings. Recreational activities you can enjoy at the hotel include swimming at its modern 25-meter outdoor pool, pampering at the hotel's full-service spa, having fun with kids at the playground, relaxing in the garden, and eating at the restaurant on site. Their restaurant called The Lobby offers a buffet or à la carte Asian breakfast, local cuisines and Filipino favorites.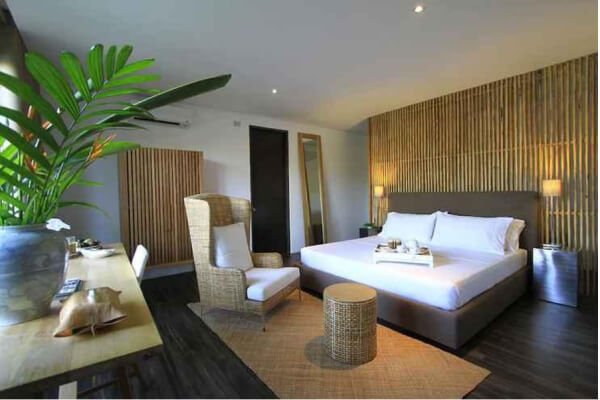 Image Source: https://www.traveloka.com/en-ph/hotel/philippines/siama-hotel-1000001806358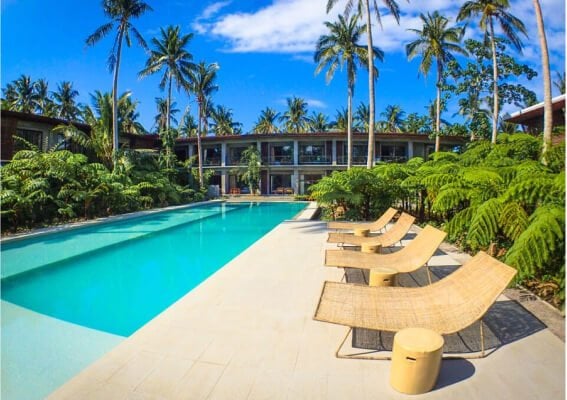 Image Source: https://www.idreamedofthis.com/2015/06/21/siama-the-philippines-very-own-secret-garden-photos/

---
Know more about Sorsogon and its people in Meet the Sorsogueños!
---
2. Recidencia Del Hamor.
Recidencia Del Hamor, located at Casiguran, Sorsogon, is a sanctuary of calm nestled at the 19-hectare foothill of Mt. Bulusan. It features a panoramic view of the mountains providing the perfect retreat into nature. Surrounded by lush vegetation with a flowing river, the place offers a stunning outdoor view. You can dip into their infinity pool, enjoy a relaxing massage in the spa, work up a sweat walking to the river, or hike towards the hidden falls. They also offer ATVs for rent and horseback riding activities.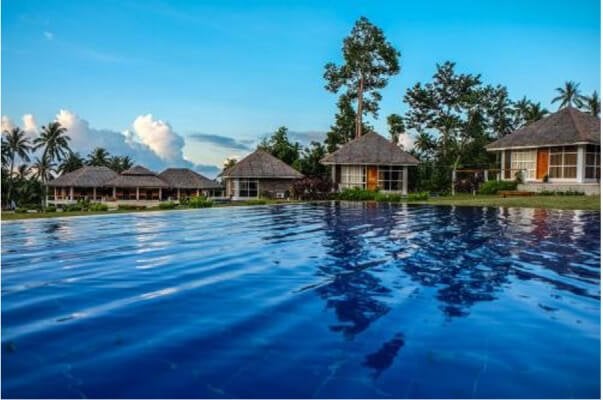 Source: https://www.a-hotel.com/philippines/33011-casiguran/3207285-1-recidencia-del-hamor/
Recidencia Del Hamor recently opened a beach front resort located in Brgy. San Sebastian, Santa Magdalena, Sorsogon. Recidencia Del Hamor Beach Front is a Santorini-inspired resort. It is a perfect choice for a staycation with its artistic scenery, crystalline waters, and fresh summer breeze. Its modern style and elegance accompanied by comfort is truly a home away from home.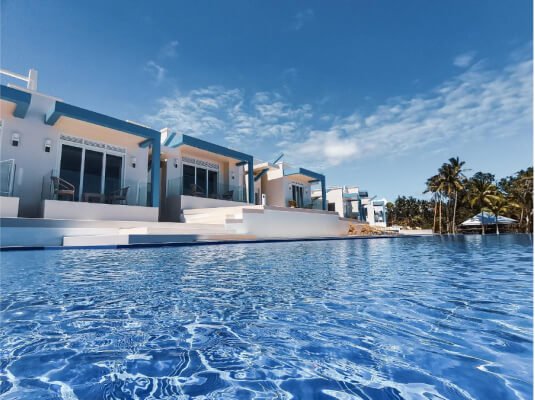 Source: https://www.facebook.com/Recidencia-Del-Hamor-Beach-Front-103370655141352
---
Want to know another top destination in Bicol? Read Camarines Sur: A Hidden Paradise. From South to North! Check out another progressive city in San Jose Del Monte, Bulacan in What to explore in your SJDM trip: Food, Culture, and Attractions.
---
The idea of a staycation is doing all the things you would want to do if you were to travel somewhere. But sometimes, you don't need to go out to get the benefits of a vacation. You can simply stay at home and be creative in finding ways to incorporate the vacation feeling within your own home.
Your Own Staycation Space
Creating the "staycation" feels without leaving the comforts of your home is possible when you live in Lessandra Sorsogon. Located along Maharlika highway, Brgy. Cabid-an, Sorsogon City, Lessandra Sorsogon is a sprawling Italian Mediterranean-inspired community.
Situated in a progressive city with a relaxing ambiance, this exclusive subdivision in Sorsogon city offers affordable house and lots with two to five-bedroom features. All of its homes are well-ventilated and assures enough comfortable space for homeowners, whether you are a young single professional, a young starting family, or a retiring individual. Lessandra's affordable house and lots in Sorsogon are also ideal real estate investments for investors and overseas based Filipinos looking to building their wealth portfolio or diversifying investments as properties' value increase over time, especially with its good location.
Similar to a staycation, you can enjoy peace of mind as Lessandra's subdivision in Sorsogon City is secured with high fence perimeters and round-the-clock security through station guards and roving security. The recreational amenities and open spaces of Lessandra Sorsogon provide the space homeowners need to bond with families and enjoy memorable and special events.
A home where you can enjoy all the things you love about traveling minus the trip, this is attainable in Sorsogon city.
The progressive and beautiful city, coupled with Lessandra's quality and affordable house and lots for sale in Sorsogon city, Sorsogon is perfect for re-creating a relaxing vacation vibe even when at home.
Turn your home and property investment into a staycation paradise. Choose the best property investment and live in the best, live in Lessandra.
---
Lessandra is an affordable house and lot developer. For an array of affordable house and lots for sale in the Philippines, check out Lessandra Project Listing. For more information on how to own a house and lot in the Philippines, visit the Lessandra Guides and FAQs section!