The global economic effect of the Covid-19 pandemic has been tremendous. Medical health wasn't the only thing it affected; it also impacted business and leisure. Many businesses have shut down, and there have been fewer leisure activities as well. However, as we continue to combat this pandemic, individuals are becoming vaccinated, and some facilities are re-opening to serve the public again.
The waiting is nearly over as theaters around Metro Manila as the awaited re-opening of cinemas has finally happened. It is indeed a time to welcome back Philippine cinema moviegoers to relive the pleasure of seeing movies on huge screens. While it's a significant development for Filipino film lovers, safety precautions must still be followed.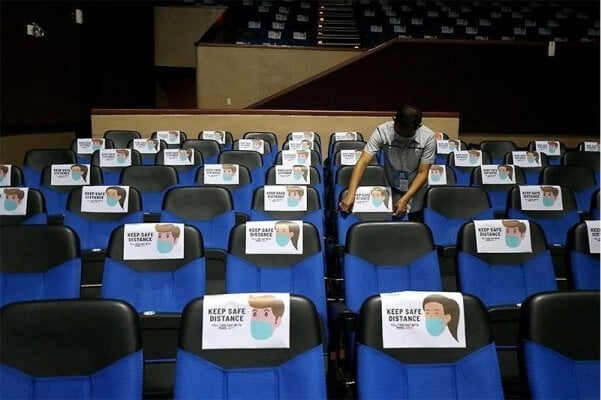 Source:https://www.philstar.com/headlines/2021/02/15/2077886/metro-manila-mayors-defer-cinema-reopening
Following a year-long closure due to the continuing COVID-19 pandemic, moviegoers are curious when cinemas are opening again. The good news is that movies and cinema theaters in the National Capital Region (NCR) are now permitted to operate under Alert Level 3 conditions. The Interagency Task Force (IATF)'s amended standards, announced on Oct. 13, include Philippine cinemas and movie theaters among the businesses authorized to operate or be conducted at a limitation of 30% indoor venue capacity for fully vaccinated persons only and 50% outdoor venue capacity.
Cinema theaters have started reopening on Nov. 10. Movie operators have expressed support for proposals to enable re-opening of cinemas local services once Metro Manila's quarantine warning rate is low, citing the sector's loss of nearly 300,000 employment since the outbreak of the COVID-19 pandemic. The Cinema Exhibitor Association of the Philippines (CEAP) said that it has developed a series of rules and released a list of cinemas in Metro Manila that will operate again to assure the secure and successful re-opening of cinemas during the continuing pandemic.
Here is the list of cinemas in Metro Manila re-opening this pandemic:
Vista Cinemas (Taguig)
Vista Cinemas (Las Piñas)
Evia Lifestyle Theater (Las Piñas)
Starmall EDSA
Starmall Taguig
Bonifacio High Street (Taguig)
Century City Mall (Makati)
Ayala Circuit (Makati)
Cinerama (Manila)
Ayala Cloverleaf (Quezon City)
Eastwood Mall (Quezon City)
Fairview Terraces (Quezon City)
Festival Mall (Muntinlupa)
Fishermall (Malabon and Quezon City)
Gateway (Quezon City)
Glorietta 4 (Makati)
Greenhills (San Juan)
Lucky Chinatown (Manila)
Ayala Malls Manila Bay (Parañaque)
Market! Market! (Taguig)
Newport (Pasay)
Powerplant (Makati)
Santolan Town Plaza (San Juan)
TriNoma (Quezon City)
Uptown (Taguig)
Venice (Taguig)
One Mall (Valenzuela)
The Protocol for Moviegoers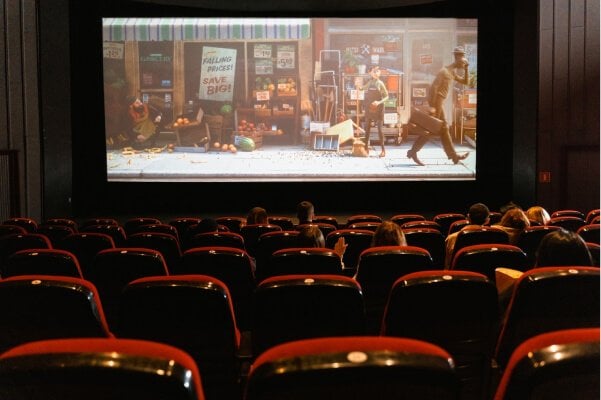 Photo by Tima Miroshnichenko from Pexels
Before buying the tickets online or in person, all moviegoers will be required to complete a health declaration form. Cashless payment alternatives are highly recommended, and Health Badge, Rockwell's single-QR contact tracking platform, will be validated at the door. A one-hour delay in screenings for complete sanitation using UV light and spraying equipment ensures clients' health and safety.
To protect the safety of moviegoers within the theater, we must adhere to the Cinema Exhibitor Association of the Philippines' (CEAP) health and safety guidelines. Here are some reminders to keep in mind before entering and when inside the movie theatre.
Upon entering the theatre, moviegoers should take their body temperature.
Sanitizers are available at each movie entrance.
Attendees must submit a valid vaccination card verifying they have received two vaccine shots at the box office.
At the time of ticket purchase, contactless and cashless transactions will be recommended.
Moviegoers and personnel must follow the IATF's recent decision on face shields and masks. Facemasks and face shields must be worn all the time.
Cinemas will employ 'socially separated seating,' even for groups of moviegoers (two seats apart)
No food is permitted inside the cinema.
Increased ventilation (high-efficiency particulate air) filters.
Every screening, thoroughly clean all surfaces and seats.
Theater personnel is required to wash their hands every 30 minutes.
30% capacity inside the cinema.
---
Not into movies? Why not try this new trending online game MIR4 The next NFT game at home.
---
Regulators warned viewers to bear in mind the MTRCB film ratings as a reference when selecting age-appropriate movie material with this announcement.
Ticket sales will continue to be accessible at the box office. However, everyone is encouraged to purchase tickets online for a faster and safer transaction. The IATF provides for a 30% capacity of moviegoers inside the cinema. They indicated that in places with a vaccination rate of 70%, they may boost theater capacity by 20%, and if that cinema receives the IATF safety seal, they can raise capacity by another 10%, for a total capacity of 60%.
Cinemas will do their best to keep their facilities clean and safe, as seen by the protocols they would be implementing above and their consumers are individuals who have been completely vaccinated. It's not going to be a regular movie-going experience. Still, the recent changes connected to Alert Level 3 are a step in the right direction as the country handles community action and vaccinations for COVID-19.
---
Fully vaccinated? Time for you to check out the best things you can do in Batangas!
---
As some of the activities, we were accustomed to having been suspended or modified due to the pandemic, another individual's request has been granted, the answer to the question "when are cinemas opening?". The re-opening of Philippine cinemas brings us one step closer to experiencing and enjoying regular life as it was before the pandemic. It's a nice thing to know that there's another activity to go back to normal. Moviegoers may rediscover and relive the joys of going to the Philippine cinemas. Not only that but there will be new career openings for those cinema employees whose jobs have been affected.
However, none of us should be complacent and risk our own or others' health. If we choose to see a movie, we need to ensure that we are vaccinated and always follow the Cinema Exhibitor Association of the Philippines' (CEAP) standards to enjoy watching movies again without compromising everyone's safety. We can still keep COVID-19 cases low while having fun provided we follow the authorities' guidelines. Always keep in mind that health comes first, followed by enjoyment.
---
Lessandra Blog is a compilation of lifestyle, community, and home-related articles. For real estate investment and tips on how to buy house and lots in the Philippines, visit Lessandra's Lifestyle and Home Investments section. To know more about quality and affordable house and lots in the Philippines, give the property listing section a visit. Live in best, live in Lessandra.