Another school year of studying from home! After the 2020-2021 academic year experience, Filipinos now have their first dose of remote studying, making use of the available online technologies that provide a virtual version of face-to-face classes. For the upcoming school year, parents and students now have an idea of what to expect.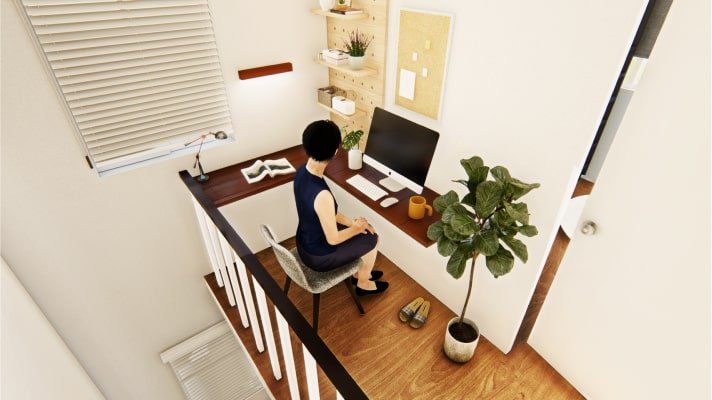 A study area in Lessandra's affordable house and lot, Sienna
Back-to-school preparation is usually one of the most anticipated times of the year for many students, especially for the younger ones, as a new school year means a new set of school supplies. Before, there is an unparalleled excitement when going back to school, looking forward to meeting new and old friends, new teachers, and, of course, new learnings and experiences.
Also, the typical pre-pandemic back-to-school preparation involves parents and students of all ages overcrowding markets and malls to pick the best notebooks, pens and pencils, bags, and other supplies.
This hype of shopping for school essentials died down with the rise of studying-from-home setup and distance learning. Along with this, the 2020-2021 school year proved that the back-to-school essentials—aside from paper and pen—are now different.
Studying from home means meeting classmates through virtual classrooms while staying in a spot inside the house. There is an entirely new set of school essentials, a list of needed things that can make remote studying easier and more comfortable.
A Comfortable Study from Home Space
The studying from home setup brought about new school setups: the "synchronous class", which refers to a classroom-like, real-time schedule where all students are gathered through a conference call; and "asynchronous class", which refers to schedules where students can freely accomplish given tasks in their own time and pace. These new setups tend to blend the hours for classes and home works together.
With prolonged stays inside the house, here are some things that can make a study space more comfortable, and more study friendly for students:
1. Desk
A desk or table is a need when it comes to studying from home. This is where all the educational tools and supplies are placed. This makes the whole study space more comfortable since there is no need to balance laptops or tablets on the lap. It also encourages proper studying setup, as compared to lying down in bed or sitting on the floor.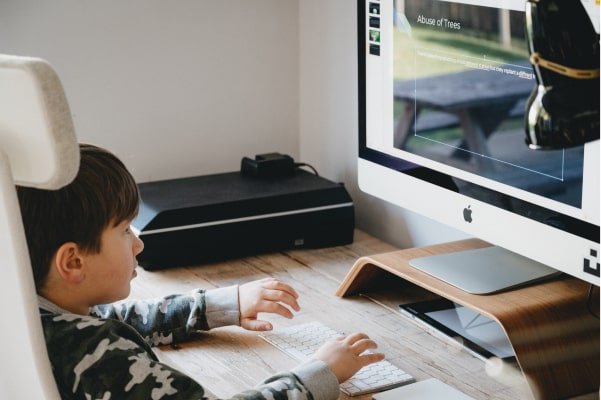 Photo source: Unsplash
Also, having a desk dedicated for study purposes allows designation of the specific spot for the daily task, especially when there are no rooms left to be repurposed, or there are no dividers easily accessible. A desk marks the space to be solely for studying, which is needed since this task oftentimes entails lots of heightened emotions and stress. Having a desk and a study area makes the other places inside the house a possible space to calm down, meditate, and relax.
2. Chair with Cushion
A perfect partner to a study table or desk, buying chairs with cushions as part of back-to-school preparation heightens the comfort in a study area. A chair encourages proper posture while studying, eliminating the possible distractions when lying down instead. The cushions in the chair soften the blow of possible pains and aches due to spending long hours in a study area.
3. Lamp
While situating a study area near windows for natural light is encouraged, it is ideal to also prepare a lamp, especially during nighttime. Also, the closer and adjustable light from the lamp allows students to write and read notes clearly, reducing the possible headaches caused by inadequate lighting in the study area.
4. Desk Organizer
Despite the heightened use of gadgets for learning, schools and universities still encourage writing down notes and doing projects on paper. Textbooks are still used as reference and course materials. For some, having a hard copy of modules and other learning sources is more preferred and more effective when it comes to learning.
A desk organizer reduces the clutter on the desk, making the whole place look neat and organized, cutting away possible distractions caused by scattered materials. Also, this tool makes finding needed items easier and faster, especially when attending synchronous classes.
5. Footrest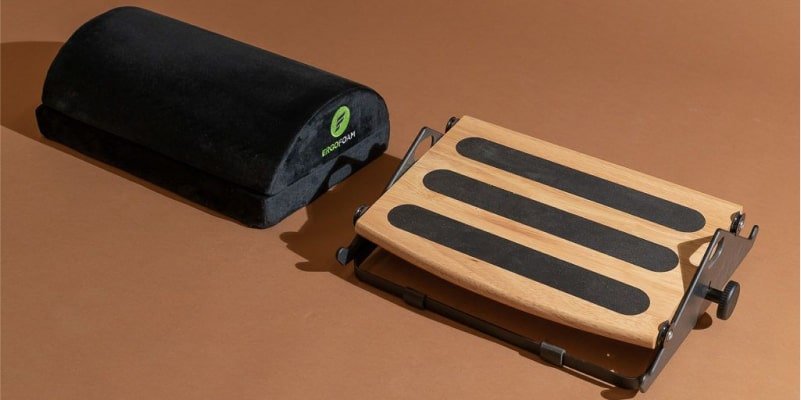 Photo source: Unsplash
Longer hours of sitting also affect the legs and feet. Having a footrest supports proper body posture and comforts the feet aches from sitting too long. Feeling ultimate comfort while studying also clears away the added stress of body pain, helping the mind to focus more on the task at hand.
---
Looking for interior inspirations to make your affordable house and lot even more comfortable? Visit the Lessandra Blogs and News now!

---
Educational Tools Checklist
Remote studying realigned the necessary educational materials for students. Delving into a completely different mode of learning, the experiences of parents or guardians, students, and teachers showed a rough transition to online learning.
While there are still some who are struggling to adapt or some who turned to alternatives, the ones who resorted to studying from home with these setups have a completely different set of back-to-school must-haves as compared to the pre-pandemic times.
1. Laptop, Tablet, or Personal Computer (PC)
As the main mode of e-learning, having adequately-sized gadgets that can accommodate virtual classes through conference calls is a must. Owning either a laptop, tablet, or PC is convenient when it comes to remote studying, as compared to mobile phones. The larger screens of these gadgets will increase the comfort of students, as the "handiness" of mobile phones usually leads to smaller texts and images, or unclear visuals, which can be a struggle for most users.
2. Notepads and Pens
Shifting to online classes does not necessarily mean completely abandoning the traditional pen and paper materials. Buying these supplies is still a must since most schools discourage complete reliance on virtual alternatives. Having at least a notepad and a pen will greatly help when taking down important notes from lectures and discussions. For younger students, having these materials allows practicing handwriting, which has the tendency to be abandoned when using virtual materials.
3. Planner and/or Calendar
Having a planner and a calendar helps tracks dates and deadlines. Days tend to blend especially when 24 hours are spent indoors. While these are not required school materials, they still prove to be a huge help, especially when laying down important tasks and activities included in the flexible schedule setup like asynchronous classes.
4. Whiteboard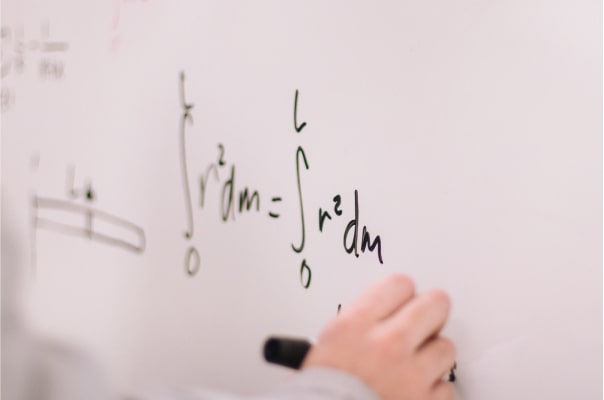 Photo source: Unsplash
Starting the school year with a whiteboard at home does not just mimic the pre-pandemic setup. Whiteboards can also serve as extra space to take note of important dates and activities. Its huge and glaring size is effective for remembering school notes, further improving a student's performance.
5. Headset
A perfect partner to laptops, tablets, or PCs, headsets are now a back-to-school essential. While it guides a student's attention directly to the lectures and discussions given by a teacher, headsets also block out the outside noises that can potentially cause distraction. Also, this helps in clear hearing and speaking of the student, necessary for his or her participation in virtual classes.
---
Need some help making your affordable house and lot a cool and trendy homer? Check out this list of the latest gadgets and appliances!
---
Must-have Helpful Apps and Platforms
While the home was essentially a place of comfort, having a different environment for other life aspects such as school and work still has its advantages, with physical separation from personal life among the top upsides. Given the sudden transition to e-learning, coping with the new normal setup proves to be a challenge for several students, with distractions ranging from outside noises to slow internet connection. Together with the tons of virtual platforms for classes, there are also helpful apps that make studying a much more bearable task for students.
1. Forest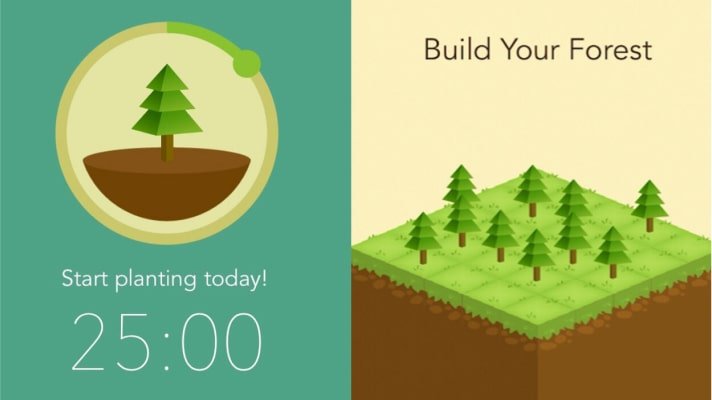 Photo source: Mashable
One problem faced by students is staying off of mobile phones, which are often associated with communication and leisure purposes. Encouraging a focus on tasks, the Forest App serves as an interactive timer that encourages students to stay off scrolling through their phones. At the same time, the platform adds real-world causes to further promote its purpose, like getting to plant real trees for every successful goal achieved in the app.
2. Tide
Tide is another app that encourages students to stay focused. Slightly different from Forest, Tide makes use of the famous time management method, the "Pomodoro Technique", by making its time feature to "25 minutes of work, 5 minutes of the break". More than this, it also has features advantageous for meditation given the number of calming nature sounds available in the app.1
3. Notion
Notion has several uses. It mainly appeals to productivity and data organization for students, as it is a great tool for note-taking and reminders. It allows the creation of boards that can accommodate different media types. The notion is also a useful app for compiling tasks and data, providing an easily accessible list and summary platform for its users.
4. Flipd
Flipd is another focus app with a timer feature. Within the app, it also has helps track productivity, further encouraging lesser procrastination for students. As it increases productivity and enhances time management, it is also a platform that hosts study session with friends.
5. TimeTable
Timetable is an ideal class schedule recorder helping in the focus of students. In addition to class reminders, it also blocks incoming distractions in gadgets by automatically muting the phone when classes are ongoing.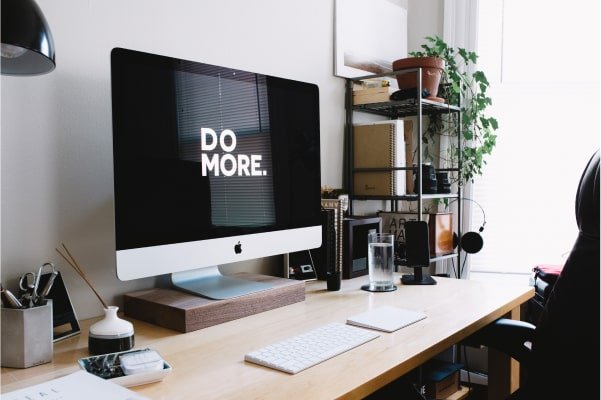 Photo source: Unsplash
These back-to-school essentials undoubtedly make the remote studying obstacles a bit lighter. An upgrade from the 2020 rough transition, now prioritizing the comfort of students in their new school at home.
Back-to-school 2021 proved to be different environment from the one everyone got used to before 2020. While there are outside threats continuously faced by the whole world hence the alternative study from home setup, there are still available ways to make back-to-school 2021 exciting and turn the e-learning struggles into positive ones.
---
A home where all your needs are met! Check out the available affordable house and lots in Lessandra by visiting Lessandra House Listings. For information about Lessandra communities nationwide, visit Lessandra Project Listings. For a guide on how to buy a house and lot in the Philippines, visit Lessandra Guides and FAQs.

Source:
1https://fueled.com/blog/best-pomodoro-app/