Cavite is known for its rich history and culture. It is one of the closest provinces to Metro Manila, making it an ideal home address for most Filipinos, especially the ones seeking opportunities in the capital of the country.
Given Cavite's proximity to Metro Manila and other progressive provinces, the place also offers quality education, as big school names are present in the province. This equips every Cavite local, or Cavitenos and Cavitenas, with lots of grounds for training and skill enhancement, gearing the younger generation for their professional life after school.
Top Universities in Cavite
All over the province, residents can choose a lot of options to further enhance their skill set, as there are prestigious and state universities and colleges open for everyone. To get more insight on the institutions present in Cavite, here is a list of the top universities in Cavite open for every resident living in and out of the province.
1. De La Salle University of Dasmarinas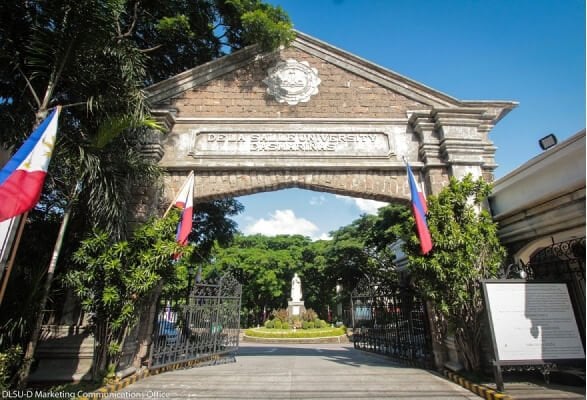 Photo source: DLSU-D Marketing Office
Locally termed as "DLSU-D" or "La Salle Dasma", this prestigious university is located in DBB-B, 4115 West Ave, Dasmariñas, Cavite. DLSU-D is an extension of the main campus in Taft, Metro Manila. Extending their expertise in providing quality tertiary education, this institution in Dasmarinas is run by the De La Salle Brothers of the Philippine District. DLSU-D currently offers programs for Senior High School (SHS), Undergraduate, and Graduate Studies.
2. De La Salle Medical and Health Sciences Institute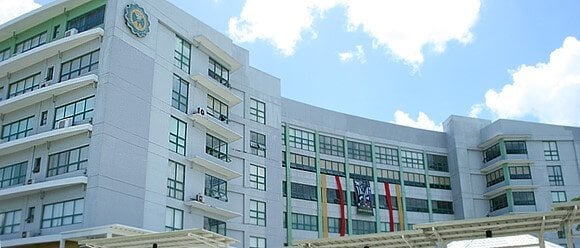 Photo source: De La Salle Medical and Health Sciences Institute Website
Located in Governor, D. Mangubat St, Avenue, Dasmariñas, Cavite, De La Salle Medical and Health Sciences Institute is a separate campus from La Salle Dasma, as this focuses and specializes mainly on medicine and allied health education. De La Salle Medical and Health Sciences Institute was established in 1979, known for offering various medical courses. Also, this institution has a hospital, providing a great experience for the medical students and practitioners enrolled in the school.
3. Lyceum of the Philippines University – Cavite
Lyceum of the Philippines University – Cavite is located in Governor's Drive, General Trias. LPU Cavite is a is a private, non-sectarian institute General Trias.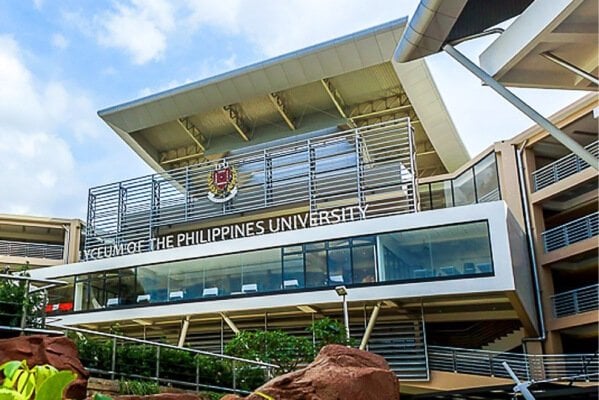 Photo source: Lyceum of the Philippines University Website
Currently, LPU Cavite specializes in the degree courses under College of Allied Medical Sciences, College of Arts and Sciences, College of Business Administration, College of Engineering Computer, Studies and Architecture, College of International Tourism and Hospitality Management, and the College of Law.
---
Looking for ideal home investment location? Click here!
---
4. Cavite State University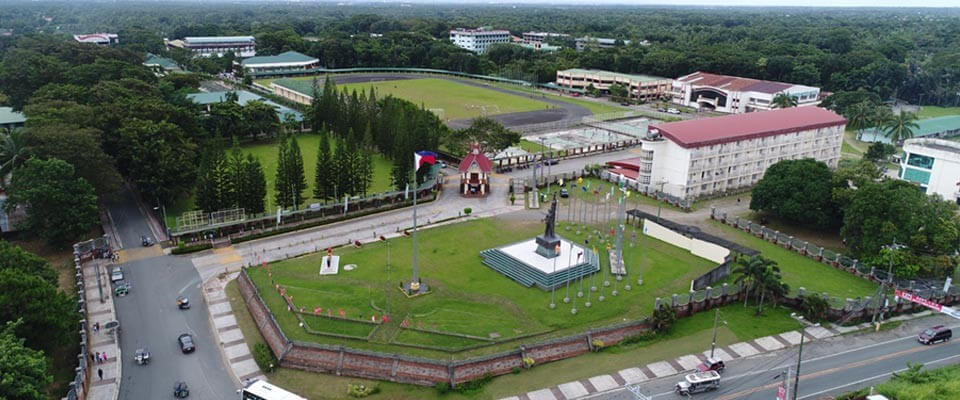 Photo source: Cavite State University Website
Cavite State University or CvSU is a famous state university present all over Cavite. Composed mainly of almost 11 campuses in the whole province, the state university's main campus is located in Indang, Cavite. The Cavite State University-Indang Campus is a 70-hectare campus, hailed for its diverse undergraduate programs, training and preparing thousands of students in Cavite to be professionals in different fields.
5. Far Eastern University - Cavite
Located at MetroGate Estates, Silang, Far Eastern University – Cavite or FEU-C is a professional institution established in 2009, the first subsidiary of Far Eastern University outside of Metro Manila.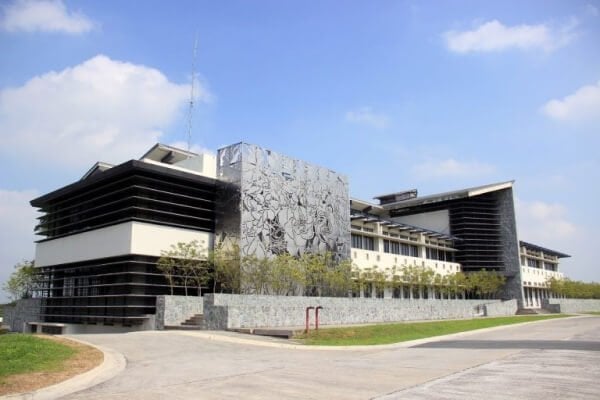 Photo souce: Far Eastern University Cavite Website
In 2010, FEU-C opened its doors to students, offering education starting from pre-school up to college. This institution was also among the schools which opened up slots for senior high school students when the K-12 program was put into law.
For its tertiary education programs, FEU-C offers undergraduate education ranging in the field of science, business, technology, and tourism and hospitality management. There are also available graduate studies in the university.
6. Polytechnic University of the Philippines Maragondon, Cavite Branch
Locally referred to as PUP Maragondon, this branch of the well-favored PUP was established by Dr. Nemesio E. Prudente and Hon. Teodorico C. Ramirez, Jr., guided by the objective to bring quality education at an affordable cost in Cavite, in line with the reputation of PUP campuses nationwide.
PUP-MC is currently offering five baccalaureate courses, two technical courses, and a post-baccalaureate course, or known as the "Open University". PUP-MC had further proven the quality education it provides its students as graduates of the institution had been garnering spots in board examinations in various fields.
7. Technological University of the Philippines
Located in Carlos Trinidad Ave, Salawag, Dasmariñas, the Technological University of the Philippines Cavite was established in 1979 and is one of the three technician institutes in the Philippines. TUP Cavite is a satellite campus of the university's main location in Manila. TUP Cavite offers bachelor programs in pre-baccalaureate and baccalaureate levels.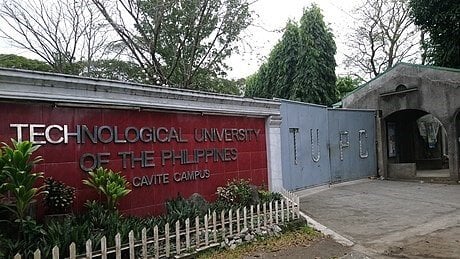 Source: Wikipedia
Making Quality Investments in Cavite
Investing in quality education is a great move not just for the students themselves, but for the whole family. This is one of the top things to consider when looking for a great home. Investing in a property, especially when its purpose is mainly as a family home, also means investing in a prime location where all needs are met. This is what Cavite has to offer.
Choosing an affordable house and lot in Cavite also means choosing a quality life, as establishments and institutions like prestigious schools, malls, churches, hospitals, and others are just a stone's throw away from any location.
This proves to be true in the Lessandra community in Bacoor. Lessandra in Bacoor offers quality and affordable house and invest in affordable house and lot in Cavite where every university is near your home. Imagine living in a neighborhood just minutes away from these premiere and top universities.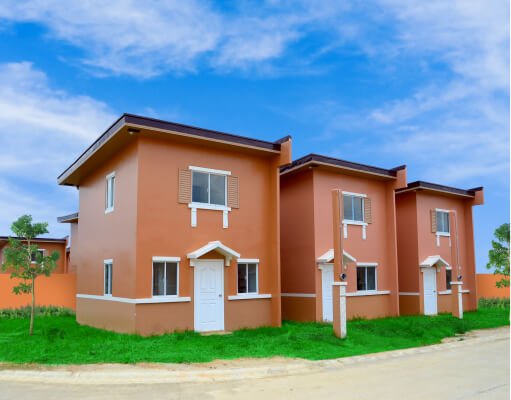 The Lessandra in Bacoor community offers quality and affordable houses and lots in Bacoor, giving a chance for aspiring homeowners to invest in a maaliwas homes, and ultimately, a maaliwalas life. The community is highly commended for its accessibility, as it is near major roads, highways, and expressways. More than that, Lessandra in Bacoor is also situated close to the premier universities in Cavite, giving a chance for homeowners to fully experience a holistic and well-rounded life in Lessandra.
---
Lessandra offers quality and affordable house and lots in the Philippines, guaranteed to be accessible from any point in the country. To know more about the communities present in prime locations, visit Lessandra Project Listings. To know more about the affordable house and lots offered by Lessandra, visit Lessandra House Listings. Read more about the locational conveniences of Lessandra communities at Lessandra Blogs and News.
Sources:
https://cavite.lpu.edu.ph/about-us/university-profile/
https://cvsu.edu.ph/
https://www.pup.edu.ph/maragondon/
https://cvsu.edu.ph/2018/01/15/courses-offered-old/
https://www.tupcavite.edu.ph/