Prospecting investors who want to venture into renting business often meet the dilemma of choosing between building their own apartment, purchasing a house and lot, or investing in a condo. Most of the time, the decision to choose between the last two choices can be hard to make, especially, considering the capital requirement needed. There are several affordable options for real estate investment here in the Philippines. A townhouse for sale, for instance, is one example of the many other affordable properties in the country. Relatively, it is less expensive compared to other single-detached house and lot for sale, more so compared to modern condo units.
Townhouses are sometimes referred to as the city residence in London. It is a one whole housing building composed of several adjacent uniform single units for one family occupancy. Townhouse designs years ago are typically a two to a five-storey building. Today, townhouses are multi-unit complex or a set of two-storey detached homes attached from one wall to another.
---
For affordable townhouses for sale in the Philippines, check the Lessandra's Arielle house now!
---
This concept of housing is evident in the countries such as London, New York, France, Canada and the Philippines. Real estate developers offer a wide array of townhouses for Filipino homebuyers who want to own house and lot at an affordable price. Townhouses for sale in the Philippines are a popular choice for Filipinos- be it single individuals, newlyweds, retirees, and real estate investors who seek profitable properties for rental businesses.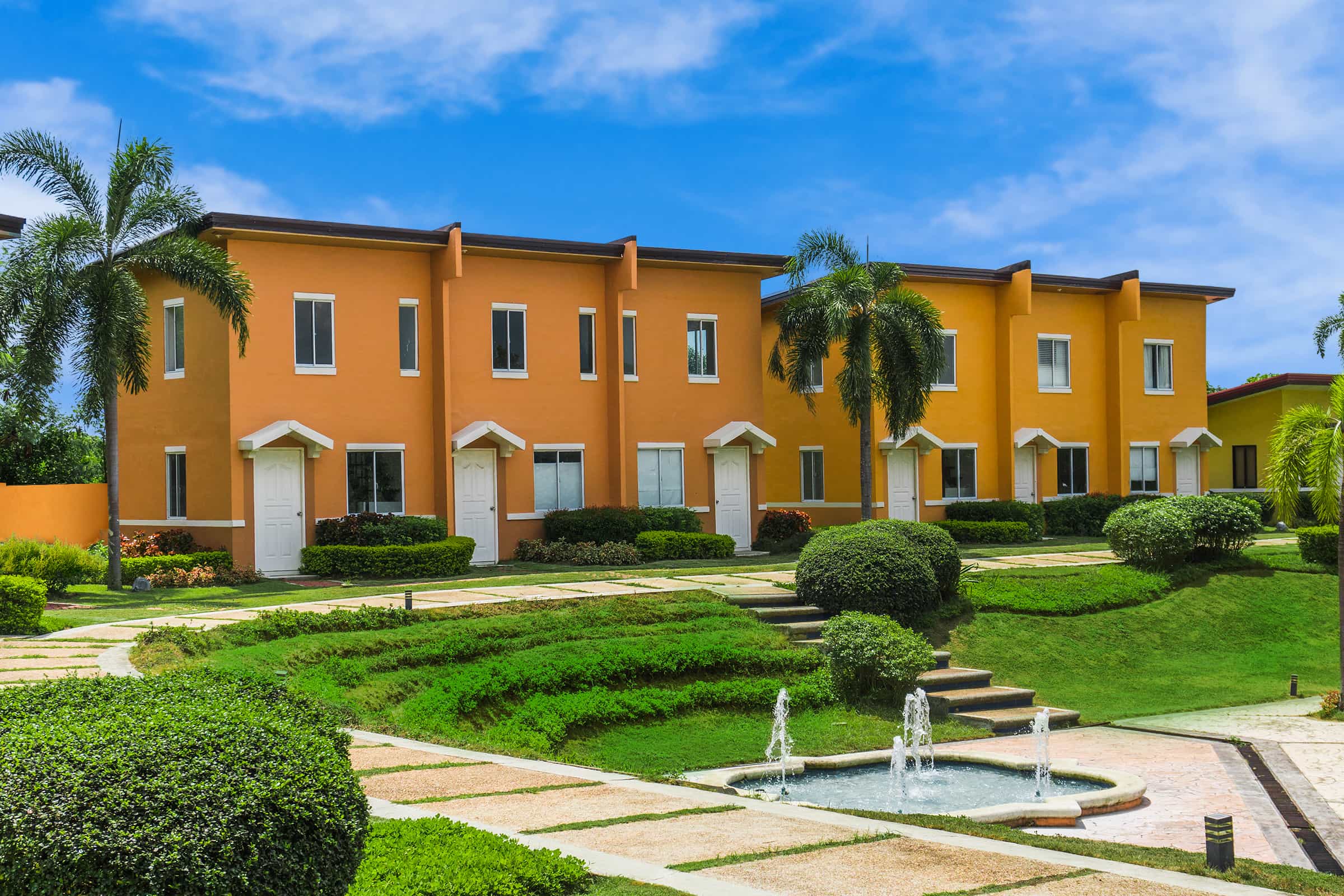 Photo of Arielle Townhouses in Lessandra Tanza Heights
A townhouse for a rental business makes a practical choice for several reasons. A deeper understanding of these advantages will not only give investors a better judgment on the property they are eyeing but also help them make a better proposition to their potential renter.
The Advantages of Townhouses Acquisition for Business
1. Acquisition is more affordable
According to Lamudi Philippines, townhouses and the average standard house with one to two bedrooms costs around Php 25,700 to Php 31,000 per square foot. Given this price range, the acquisition of townhouses for sale in the Philippines roughly starts from Php 1.5 million. The cost per square foot could still go higher considering price changes of materials over time and location developments, hence, price increases. Generally, townhouses, compared to other property types, still has a more affordable price. It can also be acquired through Pag-IBIG housing loan, giving investors more flexibility in their financing choices.
---
To know more about acquiring homes through Pag-IBIG housing loan, read Lessandra: The Perfect Home for Your Pag-IBIG Fund.
---
Townhouses in exclusive subdivisions, like Lessandra Homes, are provided with community amenities like a clubhouse, among others. In the same way, renter, whom lessors extend to their privileges of being part of the community, get to enjoy these facilities too. It's the perks of living in a townhouse that encourages more tenants to choose their property over others.
As the property owner, they can give their renters the best value for their money. According to the Philippines News Agency (PNA), the average budget of house renters is around Php 15,000 to Php 30, 000. Given these figures, lessors will know how much the market is willing to pay. If they could offer a quality home at much lesser price, the better chance to get more deals from lessees. In this scenario, acquiring an affordable townhouse would be an advantage for the prospective landlord. It is, however, prudent to not only consider the cost of the unit itself as the owner, but also the location and quality of the property.
---
Lessandra is one of the well-known affordable home developers in the Philippines. Read more in Who is Lessandra?
---
2. Good Location
In real estate, location is the key - it's a vital determinant of potential property value appreciation.
Townhouses for sale in downtown and other highly dense areas in the metro make a good value proposition for investors who plan to put their property on rental business. In busy cities, leasing properties with bigger areas is quite expensive and practically not much of a concern if the property is intended for rentals. Renters, as pointed out by Lamudi on What Makes a Good Rental Listing, give higher importance on the place's accessibility to their other needs like grocery stores, malls, hospitals, schools, and their workplace, over other considerations. Even for overseas Filipino workers (OFWs), this presents an investment opportunity. Invest hard-earned money and grow its value by investing in less costly yet marketable real estate property.
One way to find the best property to invest in is to look at the trend of developments of the government. The Philippine government is now extending projects under its Build Build Build program to other places outside Metro Manila like Bulacan, Cavite, and Laguna, just to name a few.
Progressive cities in the Visayas like Bogo, the growth center of Norther Cebu, Bacolod, Dumaguete, Leyte, and Ilo-ilo, are equally promising locations for rental businesses like air BnB. These places are blessed with breathtaking beaches and resorts, both local and international tourists would love to explore.
Mindanao has its fair share of amazing natural resources, making it one of the must-visit regions for tourists. Acquiring a townhouse for sale in Cagayan de Oro, General Santos City, and Koronadal would give way to more business opportunities for any investors venturing in spaces for rent and the likes.
---
See the top locations for property investment in the Philippines in Top Cities and Provinces for Real Estate Investment.

---
3. Maintenance is less costly
Townhouses generally require lesser effort and cost to maintain, compared to other options. Its communal areas and other exterior maintenance like its painting, landscaping, etc., can be shared by all agreeing house owners of the units in one row. The overall cost for repainting, let's say, can be divided amongst occupants, hence, lesser cost. Also, subdivisions have homeowners associations (HOA) to handle the overall cleanliness, improvements, and even security system. Some real estate developers step up on giving better service to their investors by providing an experienced property manager to oversee the totality of the community maintenance and communicate with the HOA for the betterment of the entire place. The overall maintenance cost of the subdivision will be divided among all homeowners, which can be quite a big savings on the lessor's end. This way, they don't need to charge higher fees and can even have it free of charge to entice more potential renters to look into their offering.
4. Flexible Upgrade
Townhouses offered by most real estate developers are fully finished. These units on the exterior follow a theme while their interiors are arranged by buyers according to their preferred or personalized designs. Townhouse owners have the freedom to incorporate their personal touches of displays and upgrade inside the house. They are also allowed to make certain renovations or upgrades like fencing yard or install other aesthetic add-ons, increasing the value of the property.
As the lessors, they can extend this freedom to their renters, allowing them to make improvements in the house interior to their liking. Residents can then have much freedom to tinker with their rented place. They will only have to follow certain guidelines agreed by both the developers and homebuyers on any renovations and improvements they intend to make.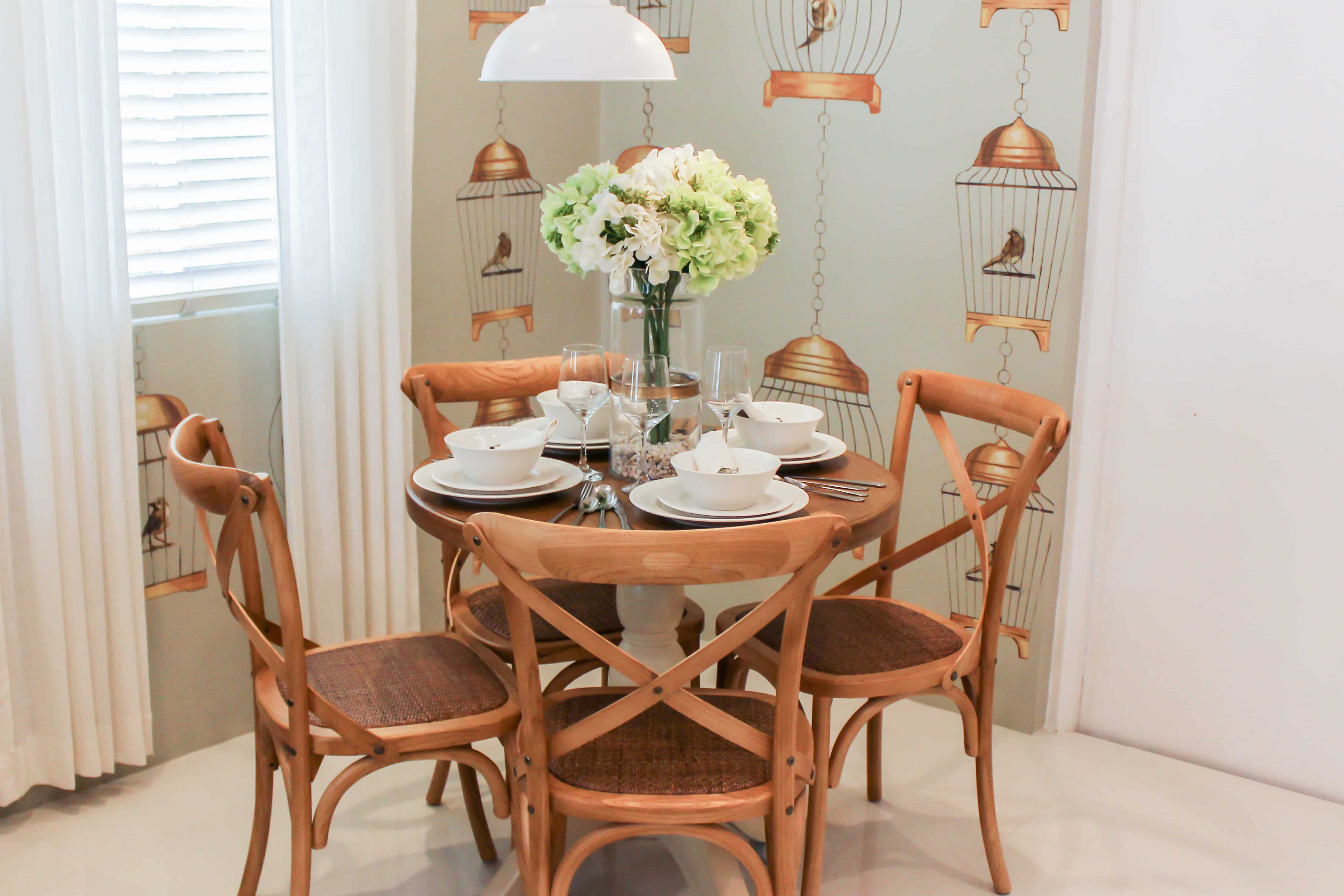 Photo of the Dining Area inside Lessandra Arielle Townhouse
According to Lamudi Philippines' latest report on the Outlook on the Residential Market, house seekers, homebuyers, and renters alike looking for a place they can temporarily call their home do not only consider one factor. They look into several details such as the matters mentioned above. Property owners must give importance to these factors when deciding what to offer to the market before purchasing a property intended for rental purposes, or any for any investment purposes for that matter.
Townhouses make a good real estate investment. Its acquisition for business purposes can also be a good venture if investors go for the right location and property developer.
---
Lessandra is an affordable house and lot developer offering townhouses and single firewall homes. Avail of Lessandra's Arielle Townhouse through Pag-IBIG housing loan in these communities: Bacolod, Baliwag, Bulakan, Cabanatuan, Cagayan de Oro, Calamba, Capas, Dumaguete, Gapan, Iloilo, Koronadal, Malvar, Pili, Quezon, San Ildefonso, Sta. Maria Bulacan, Sorsogon, Sta. Rosa Nueva Ecija, San Jose, Tanza, Tarlac, Tuguegarao
For more information on how to own a house and lot in the Philippines, visit the Lessandra Guides and FAQs section!